Riding the wave of victory with two 20-goal titles under their belts, the 2019 Herbie Pennell Cup and Joe Barry Cup champions Dutta Corp stepped boldly onto the field to challenge heavy-hitters Pilot for the Ylvisaker Cup Final on Sunday, February 10, at the International Polo Club Palm Beach in Wellington, Florida. After being outscored by their opponents for the Butler Handicap trophy during Ylvisaker Cup bracket play, Dutta Corp would not make the same mistake twice and systematically shut down many of Pilot's set plays to claim their third trophy of the season 11-7.
"In our team meeting last night the four of them got their marching orders and they didn't miss a beat. They wanted to win this, three tournaments of the 20-goal, and I think we have proved that this is the team to beat. I hope we can come back and give it a shot at the U.S. Open Polo Championship® next year."  – Tim Dutta
As the ball fell wide on both ends of the field, both teams went scoreless in the first chukker with Dutta Corp successfully blocking all of Pilot's attempts at goal. Opening the second with a Penalty 5, Kris Kampsen seized the opportunity to pick up the first goal of the day for Dutta Corp, setting the tone early for his team's domination. Striking from the Penalty 3 line, Facundo Pieres converted Pilot's only goal of the chukker before Dutta Corp retaliated with two penalty conversions of their own and a powerful field goal by Gringo Colombres off a throw-in. "We came in today ready for this game, ready to take Pilot on, and knowing that we were going to win in the sense that we came to the field with the horses prepared," Timmy Dutta said. "We lost a game against Pilot, but that was a learning curve for us and we figured out our mistakes and went to the drawing board to figure out how we could beat them."
Dutta Corp leading 4-1 headed towards the half sparked Pilot into action with two consecutive goals by Lucas James, the second resulting from a beautiful set up at the goal mouth by Pieres. Taking full advantage of each Pilot error, Dutta Corp took possession answering each Pilot goal to double up on the scoreboard 6-3 in favor of Dutta Corp at halftime.
Quickly maneuvering the ball with each player sticking to their position, Dutta Corp continued to play with well-executed strategy and cohesion in the fourth, demonstrating skill developed by team coaches Joao Paulo Ganon and Michel Dorignac. "The coaching has been great," Timmy Dutta said. "They are able to see from an outside perspective and we enjoy playing more classical polo by opening up the game and controlling our opponents." Sinking a Penalty 2 to keep his fighting team competitive, Pieres was answered back when Kampsen launched the ball forward to Timmy Dutta who drove to goal, landing all four Dutta members on the scoreboard. Paying extra attention to Pieres as seen in their defensive strategies, Dutta Corp would not relinquish control of the game although going scoreless once again in the fifth. Adding another Penalty 2 conversion to Pilot's tally, Pieres narrowed the gap slightly to 8-5 heading into the final chukker. Playing with passionate intensity, both teams capitalized from the penalty line, Pilot claiming both a Penalty 2 and 3 to make all their second half goals one-hundred percent from the penalty line. Strong offensively from start to finish, Dutta Corp plowed through defenders and stayed on the man to pick up two field goals and command the final title of the 20-goal season 11-7.
Contributing three field goals on the day, Dutta Corp's Lucas Diaz Alberdi was named Most Valuable Player. "With Facundo running Pilot's organization we could not make any mistakes," Diaz Alberdi said of the final. "The last game we played against them we missed two 40-yard penalties and a couple of goals, but today we were watching them and going to Pieres and Lucas James in every play. I think we had an amazing game."
Earning Best Playing Pony honors earlier in the season in the Joe Barry Cup Final, Gringo Colombres' Coquito once again received the honor of Best Playing Pony. Owned and ridden by Colombres in the second, fourth and half of the sixth chukkers, Coquito is a 10-year-old bay gelding from the Tomlinson breeding operation in England, sired by Vasco Mambo.
Playing what added up to an astounding 11-and-a-half minutes throughout multiple chukkers on one horse, Mr. Musti, Timmy Dutta did not play the entirety of his string yet chose to heavily rely on his palomino pony. "Timmy always goes to Mr. Musti because when the game gets this hard he doesn't give up, he goes harder for you and fights for you," Tim Dutta revealed. "He just takes the hits and he goes back and fights and today's field conditions called for him. There was a lot of turning, speed and contact in this game."
Now playing against Facundo Pieres and Curtis Pilot his former teammates from the 2018 season with Pilot, Timmy Dutta expressed gratitude for how the experience shaped his career. "To me, Facundo is the best player in the world and I played with him last year so I know how amazing he is," Dutta shared. "To beat him today is an honor. I believe that playing with Pilot last year definitely improved me as a polo player."
The highly anticipated GAUNTLET OF POLO™ will begin on Wednesday, February 13, at 10:00am ET with La Indiana facing Santa Clara in the first game of the 22-goal C.V. Whitney Cup. The USPA Polo Network will livestream select C.V. Whitney Cup games on uspolo.org, Facebook, Twitter and YouTube.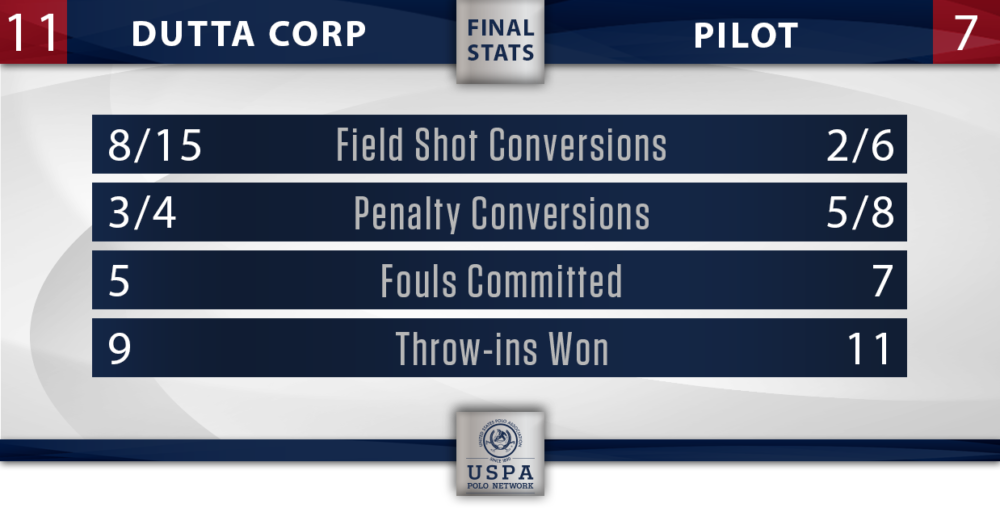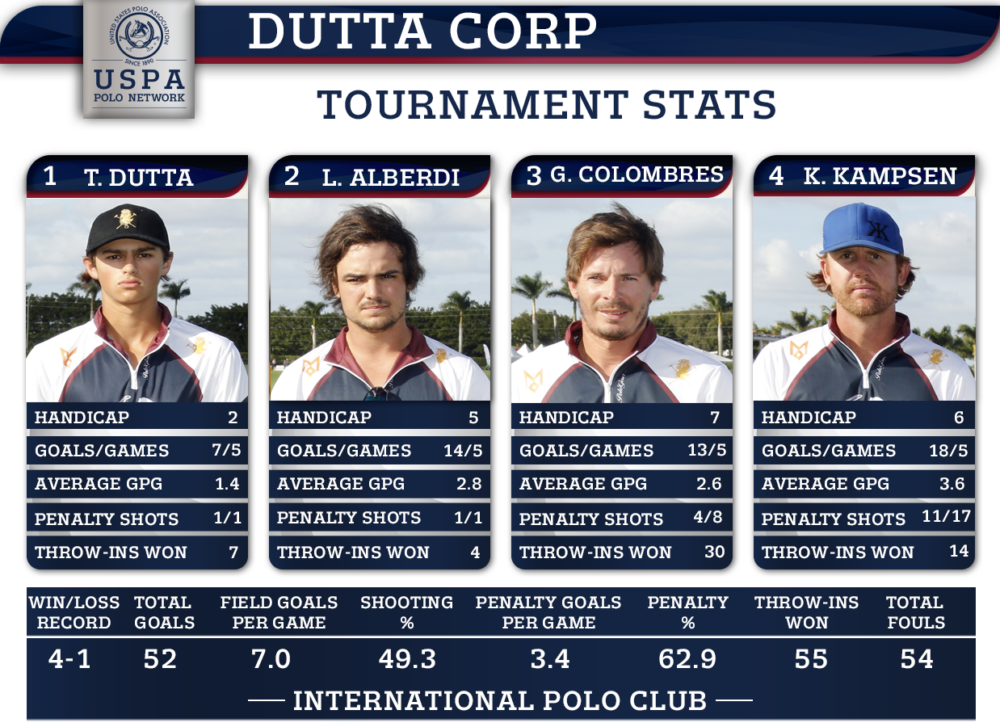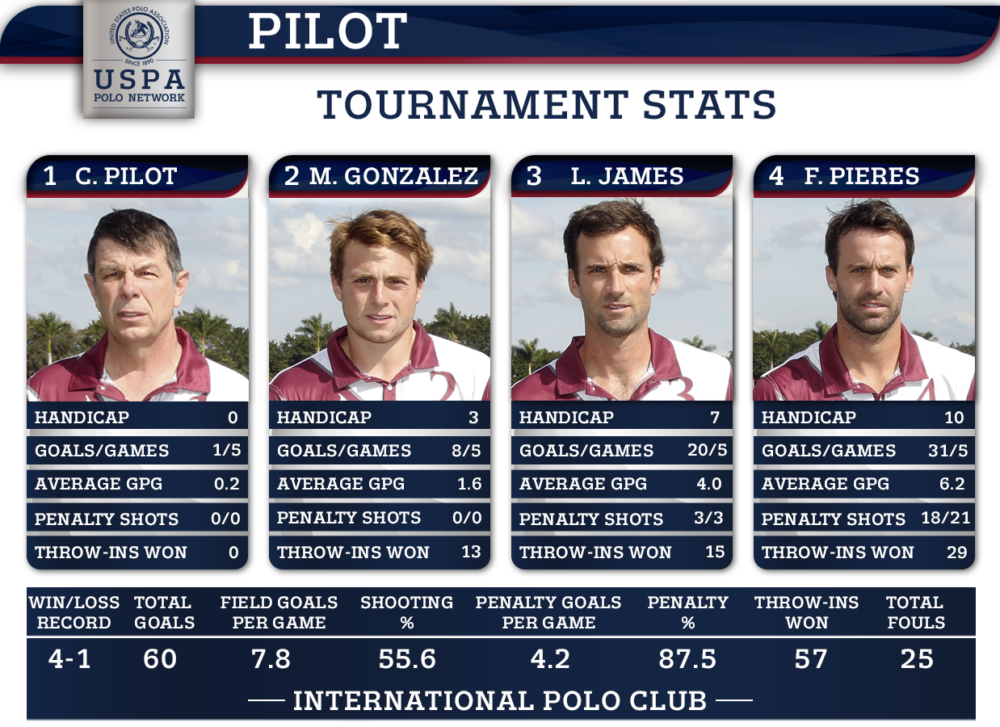 All photos ©David Lominska.