Last month was very intense for Mackenzie Weisz after he arrived in Argentina early September. The 18-year-old American player won both the Metro Bajo and Metro Mediano, two important tournaments of the spring season, and also played in the Jockey Open with Ellerstina Pilot. After the Argentine Triple Crown, the Jockey Open is one of the most coveted high-goal trophies.
This is Weisz's first season playing in major tournaments in Argentina, starting the year in the United States competing in the GAUNTLET OF POLO® with Coca Cola and then continuing with his first English high-goal season with Monterosso. As a result, Weisz's handicap was raised to 5 goals, effective on January 1, 2022.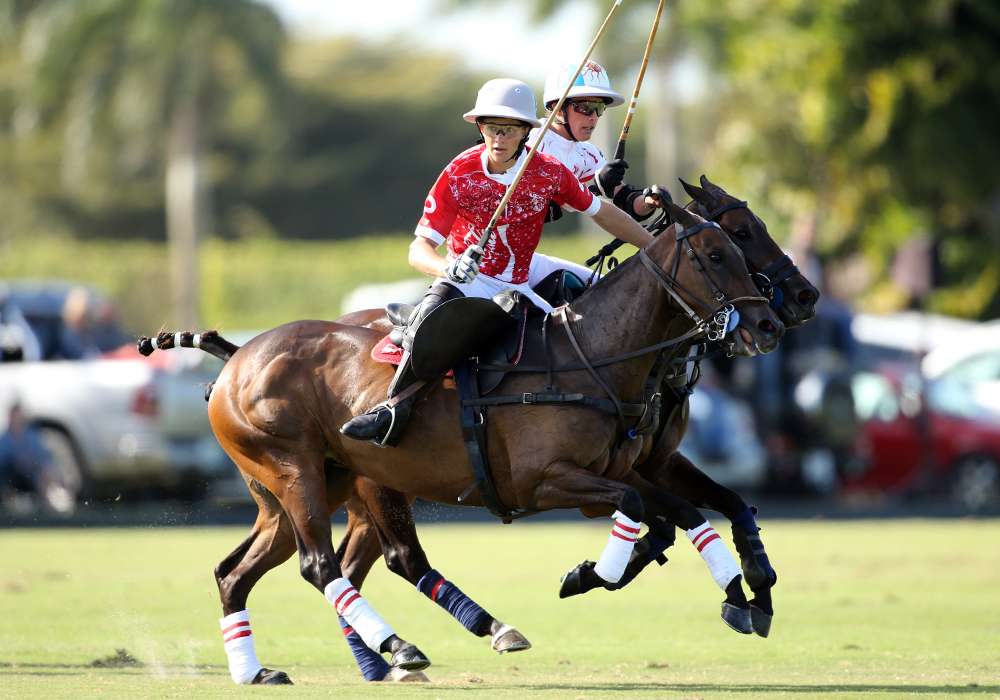 Coca-Cola's Mackenzie Weisz rides off Scone's Poroto Cambiaso during the 2021 GAUNTLET OF POLO®. ©David Lominska
Weisz will stay in Argentina until mid-December after the end of the Argentine Open. He lives in Cañuelas, Buenos Aires, where his father Andrés [Weisz] owns a barn at La Dolfina Polo Club. The former professional player is Mackenzie's role model and plays a huge role in the family's organization, supporting his son through MW, the breeding organization he has in Argentina with John Muse. Besides Cañuelas, the young player spends most of his time in Pilar, where he plays most of the matches organized by the Argentine Polo Association.
What can you tell us about your experience playing in the Jockey Open with Ellerstina Pilot?
"Playing with Ellerstina Pilot alongside Facundo and Nico Pieres and Matías Torres Zavaleta was a unique and incredible experience. It has been an honor to play with that team, those players and for such an important organization. Pilot lent me a couple of horses and it was overall an amazing experience. I'm so grateful to be able to play in that tournament and learn many things from my teammates."
Which other tournaments have you recently won in Argentina?
"My season here in Argentina has been awesome so far. Luckily, I organized myself to play as many tournaments as I could. I won the Metro Bajo and Metro Mediano and also reached the semifinals of the Abierto Juvenil, which had very important teams competing this year. My goal now is to learn as much as I can, improve my game and try new horses. I want to continue improving as a polo player."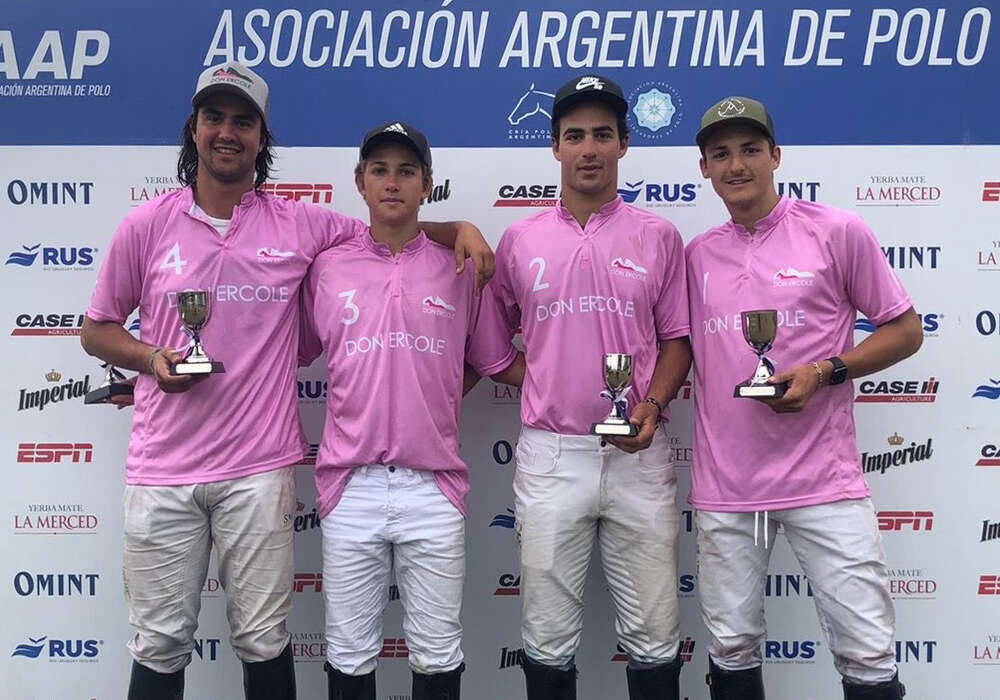 Mackenzie Weisz won both the Metro Bajo and Metro Mediano in the spring season. Pictured with Santino Magrini, Kristos Magrini and Pierandrea Mueller. ©Matias Callejo-Argentine Polo Association
What does it mean to you to reach 5-goals?
"Being raised to 5 goals is a huge accomplishment. For me this means I am one step closer to reaching 10 goals which is my ultimate dream and has always been ever since I was a kid. I'm trying to stay focused, work really hard and improve my game. I'm super excited and grateful for this."