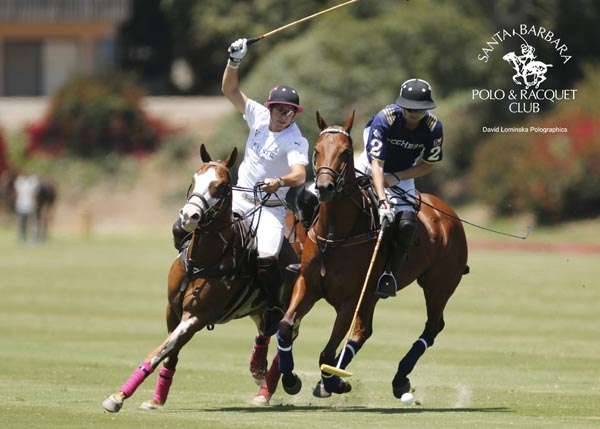 2016 Gulfstream Pacific Coast Open Draw/ Schedule Coravin Polo Classic Subsidiary August 12-28
Bracket I Bracket II
1: SD Farms 4: Klentner Ranch
2: RH Polo 5: Lucchese
3: Farmers & Merchants Bank 6: FMB Too!
Teams play cross bracket so everyone gets three bracket games. Teams will be ranked 1) on record, 2) who beat who when two teams and only two teams have played each other, 3) and USPA one man penalty shootout tiebreaker will be used to break any ties on record between two teams who have not played each other or in a three way tie or more.
Semifinal pairings (Best four teams out of all six to the Semifinals)
1) #1 ranked team and #2 ranked team play in separate semifinals
2) If possible, place #3 and #4 so both top ranked teams play a new opponent not faced in bracket play
3) Team #1 draws between #3 and #4 if not possible for both top ranked teams to play someone new
Last round of bracket games will be played in order once scheduled following the draw
Reminder: Played under International Rules
Sunday August 14
10amField #3 Farmers & Merchants Bank vs FMB Too!
Noon Field #1 RH vs Lucchese
3pm Field #2 SD Farms vs Klentner Ranch
Friday August 19
11am Field #3 SD Farms vs Lucchese
2pm Field #1 Farmers & Merchants Bank vs Klentner Ranch
4pm Field #2 RH vs FMB Too!
Sunday August 21
10am Field #3 1 SD Farms vs FMB Too!
Noon Field #1 2 RH vs Klentner Ranch
3pm Field #2 3 Farmers & Merchants Bank vs Lucchese
One man/ team penalty shootout tiebreaker (if needed) after 4pm game. In the event that a tiebreaker is needed between teams that are in the consolation matches, a tie for placement in consolation between tied teams may be broken by coin flip if tied teams agree
Friday August 26
1pm Field #3 Semifinal #1 vs TBA
4pm Field #2 Semifinal #2 vs TBA
Saturday August 27
1pm Field #1 Coravin Polo Classic- played on handicap
Sunday August 28
3pm Field #2 Gulfstream PCO Final
http://www.hurlinghampolo.com/news/read/2276/2016-Gulfstream-Pacific-Coast-Open