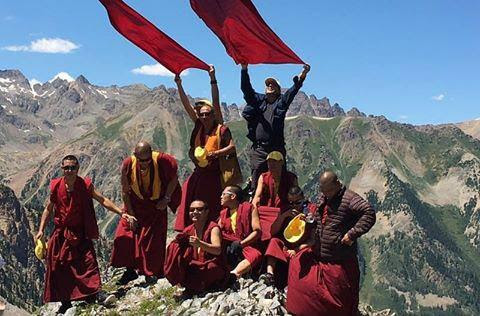 Aspen Valley Polo Club opened its doors to the monks of Drepung Loseling Monastery and made history teaching them how to play polo.
The monks took time out from their Mystical Arts of Tibet tour to learn foot mallet polo and play arena polo with some of the world's top players including Argentines Tincho Merlos, Julio Novillo Astrada, Lucas Lalor and American Nic Roldan.
Wearing the traditional sarong-like antarasavaka, sport shoes, t-shirts, polo jerseys and helmets, the monks were first introduced to foot mallet polo by longtime polo umpire and commentator Dale Schwetz. They quickly progressed to arena polo where Schwetz and Carlitos Gracida umpired and helped teach. Many of them had never been on a horse.
"They were amazing," said club co-owner and player Melissa Ganzi. "They were naturals. I don't know who had more fun, the monks or our club members."
Ganzi asked her mother Lexie Potamkin, who is hosting the monks during their tour, to see if they would like to come to the club and learn polo.
"I think we made history," Potamkin said. "I know for a fact they haven't played polo and most of them have not been on a horse."
Potamkin, a human rights activist and former vice president of the International League for Human Rights in New York City, has known the monks and Dalai Lama for more than two decades.
"They have been coming to Aspen for the last ten years," Potamkin said. "It's a great pleasure to have them stay with us. I have entertained them everywhere I have lived…in Philadelphia, New Jersey, Fisher Island in Florida and here.
"It really changed my life when I first met them," Potamkin said. "They are so dedicated to enlightening people. They generate peace and wish everyone happiness. They are so beautiful in their ways."
The monks have been sharing Tibet's authentic sacred arts for more than 25 years across the globe to promote world peace and healing. They are artists from the monastery that was re-established in exile in South India after the 1959 Chinese massacre of Tibet monks.
The monks are genuine spiritualists who take time off from their lifelong devotion to contemplation and study to participate on the tour. It is an honor to be selected to represent their monastery to share their cultural traditions. At the end of the tour, the monks return to the monastery and another eleven are chosen.
Currently, 3,000 monks live at Drepung Loseling Monastery in India's refugee camps in Karnataka State.
In addition to polo, the monks have been well-received in Aspen. They have shared mandala sand painting and sacred music and dance with local residents. They also spent time visiting the mountains and leaving their message of peace and beauty behind.
Teaching the monks to play polo is just the latest way the nation's fastest growing club is promoting the sport to people around the world.
Aspen has become the "Hamptons of the West," with a rich history in polo for nearly forty years. A town, mountain and ski resort all rolled into one in the Rocky Mountains, Aspen is fast becoming a polo destination and one of summer's hottest tickets.
Aspen Valley Polo Club, a USPA-sanctioned club, has had an increase of 75 percent in membership since last season.
Polo has increased in popularity in Aspen and surrounding cities with the club's offerings of various weekly tournaments, Gladiator Arena Polo, Kids Polo and The Polo School at the club owned by Marc and Melissa Ganzi since 2014, in addition to practice sessions for teams competing in the weekend tournaments.
The Ganzis are avid players and patrons and "have put new life into polo" in the area according to local player Alex Gooding.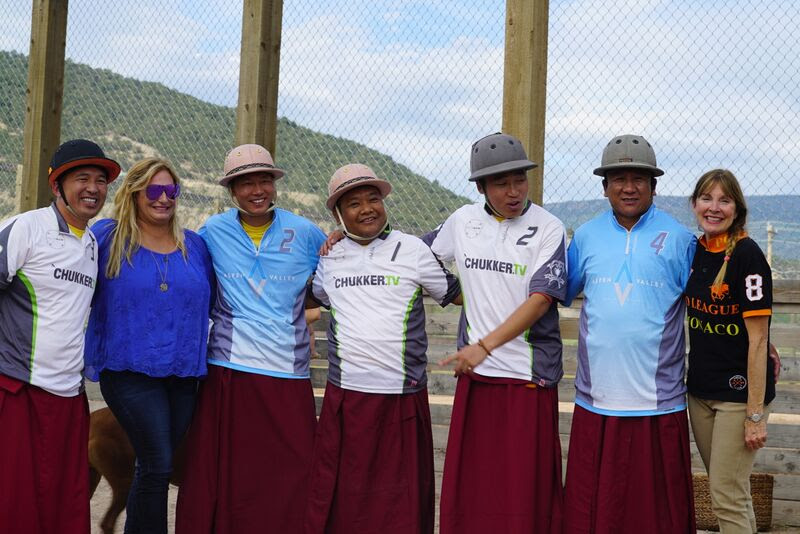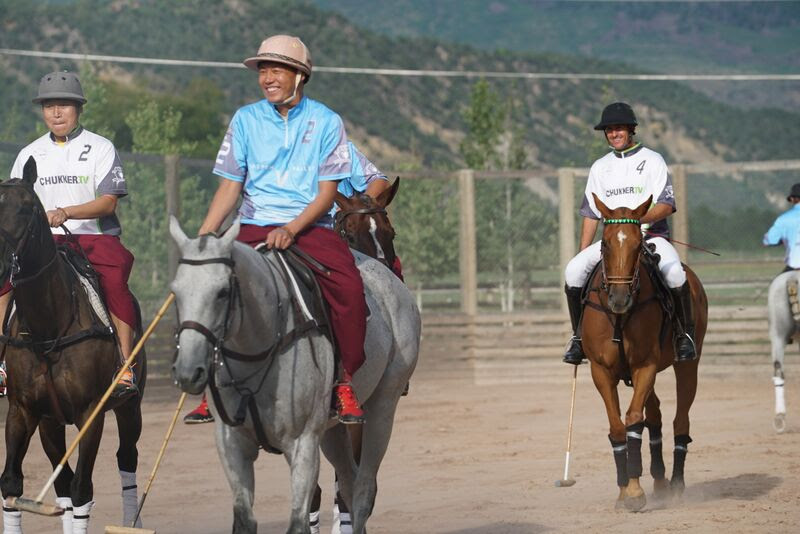 http://polonews.com/2016/07/aspen-valley-pc-makes-history-introducing-polo-to-drepung-loseling-monks/