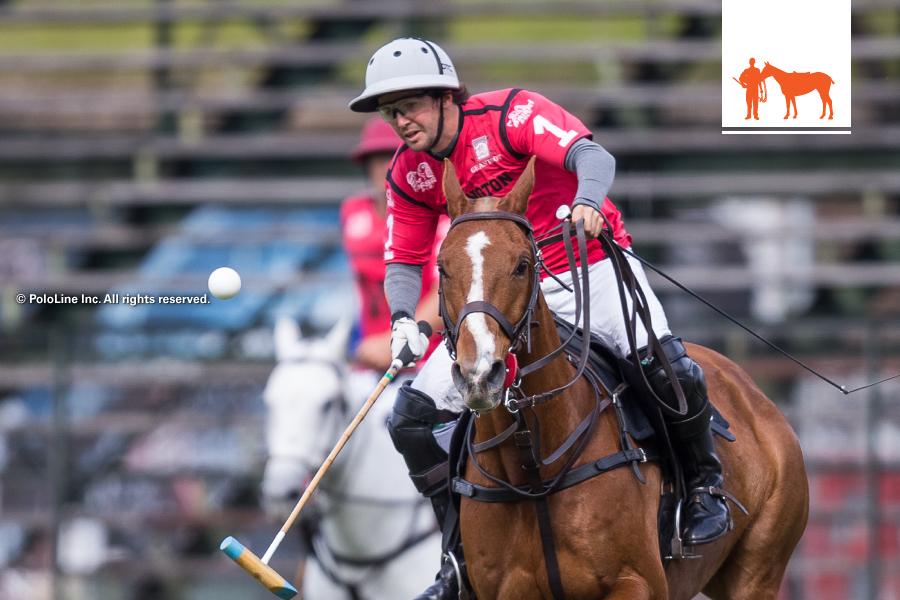 By Alejandra Ocampo
The young and talented Diego Cavanagh is getting ready to play his first ever full Argentine Triple Crown with his team Washington. Cavanagh, whose family has a rich polo history, has just finished the English high-goal season, where he played with La Bamba de Areco. PoloLine caught up with the 8-goaler to talk about horses.
Can you describe your ideal polo horse?
The perfect polo horse should be the one that speeds up, slows down, turns, stops – does everything without thinking about it, so you don't realise the changes. It should be natural. A horse whose temperament is always the same, with low action, so that the rider does not get tired.
Which would you say is the most important characteristic a polo horse should have?
A good mouth is fundamental. A horse should be sensitive. They can run more or run less, but the important thing is that they be responsive and turn well.
What is the ideal number of horses for a string?
The best thing is to start the season with fifteen horses that you like, and there should not be that much difference between the eighth and the fifteenth. If there is an injury, then you don't have to overwork the best horses, and you'll always have them fresh and healthy. But it's obviously not easy to get those fifteen!
On average, how many new horses should you have coming into your string each season?
That's a difficult question, because you always end up playing the same old ones! But if you can add three or four to your string each year, that is a very good thing for your organisation; that is my objective, the bigger organisation would obviously be looking to add a lot more.
What is the most important stage in the training of a polo horse?
The initial stages of the breeding, breaking the horse in, and the first five years of practices. Everything is linked.
Which is or has been your favourite horse and why?
Perhaps a thoroughbred belonging to my father called Orumba. I thinks she is a good mare. I have been playing her since I was twenty, playing higher categories over the years, from the Metro Bajo to the Open. I have taken her to England and the US, and she is going to retire playing Palermo. I think the mare helped me improve as a player.
Which is the best polo horse you have seen play and why?
Cuartetera. Not only because she is amazing, but because Cambiaso played her. Cambiaso and Cuartetera were a duo that made the whole of Palermo cheer.
Is there any horse you saw play that you would like to try?
Cuartetera! I was lucky enough to ride the clone – it was incredible!
http://www.pololine.com/?lang=1&sec=5&note=9097&note=9097&pag=0&anoB=2016