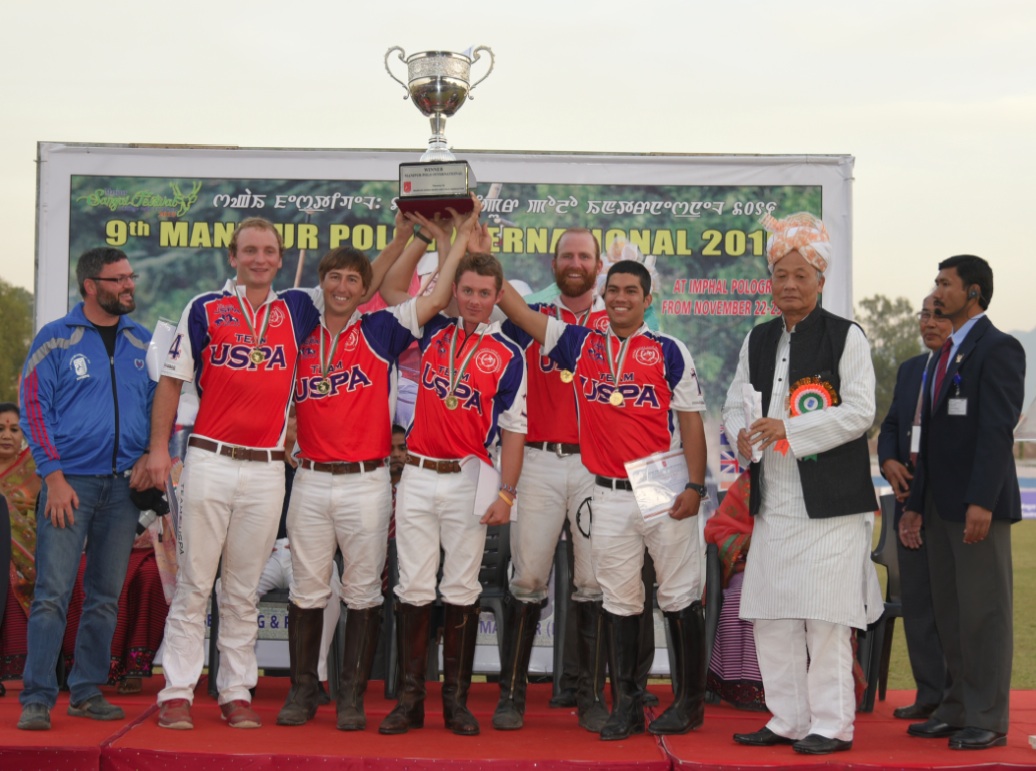 Fancy a Trip to Play on the Oldest Polo Grounds?
An HPA approved England team has been invited to participate in the 10th Manipur Polo International from 22 – 29 November 2016. The team should be a total of 8-9 goals. The polo is fast-paced and extremely competitive.
This is an unique experience to participate in a team travelling to Manipur, North Eastern India, the place where the modern game of polo started. Good riding skills are needed as you will be playing on the Manipuri breed of small ponies descended from those used in the 1850s.
All interested parties are encouraged to read March '15 Polo Times pages 18-20, for a full report and to understand the fantastic hospitality that Manipur offer.
Each team can bring five players (inclusive of a reserve player) along with a Team Captain/Coach. All members can also bring their wife/partner to a maximum of six numbers. All hospitality expenses including team hotel and daily chauffeured drivers during the Manipur Polo International will be met by the Manipur Horse Riding and Polo Association, but flights to Manipur are not included.
In 2015 Davel Allen (4), Mikey Howe (4), Marcus Hancock (2) and Jack Aldridge (-2) took on the challenge to play teams from Australia, Thailand, USA and India. The British boys missed out on s spot in the Final, which ended up being between India and USA. The USPA team comprising Jared Sheldon(4), Peter Blake(2), Pedro Lara(2), Remmy Muller(2) and Josh Shelton(2) were the first American team to win the tournament in 2015.
If you are interested in playing, please contact Nick Hine by clicking here.
Photograph: The triumphant USPA team, winners of the 9th Manipur Polo International. By C K Sharma (Courtesy MHRPA)
http://www.polotimes.co.uk/?pg=35