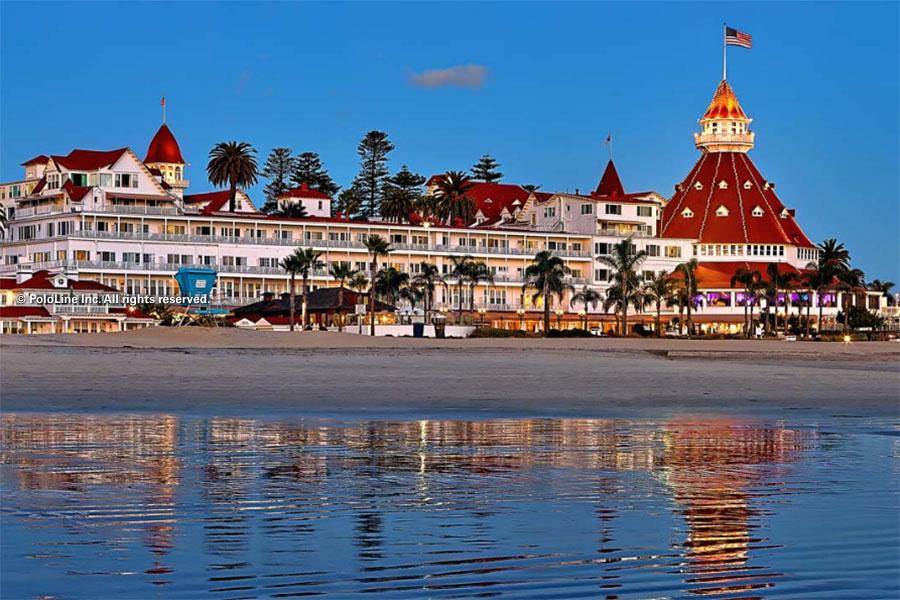 TEAMS ANNOUNCED FOR SAN DIEGO BEACH POLO
Polo America has partnered with the historic Hotel del Coronado to present Beach Polo on September 3 and 4. Coronado has a long history of beach polo, dating back to the early 1900s. The famous Spreckels Cup was first played in Coronado in 1909 and was billed as the Polo Challenge. Now, more than 100 year later, four teams up to 14 goals and more than fifty horses will participate in this fantastic event:
Aspen Valley Polo Club
Grant Ganzi / Agustin Merlos / Juan Bollini Jr.
FlexJet
Melissa Ganzi / Lucas Lalor / Julio Novilla Astrada
Porsche of San Diego
Bash Kazi / Jason Crowder / Tito Gaudenzi
Hoffman International Properties
Riley Ganzi / Juan Bollini Sr / Carlos Gracida Jr.
The Hotel Coronado Beach Polo will raise funds for Rady Children's Hospital-San Diego, a 520-bed pediatric care facility that provides the largest source of comprehensive paediatric medical services in San Diego, Southern Riverside and Imperial counties. It is the only hospital in the San Diego area dedicated exclusively to paediatric healthcare and it is the region's only designated paediatric trauma center. In June 2015, U.S. News & World Report ranked Rady Children's among the best children's hospitals in the nation in each of the 10 paediatric specialties the magazine surveyed.
Rady Children's Hospital relies on donations to support its mission. Proceeds from Polo America's Beach Polo Event at Hotel del Coronado will help fund Rady Children's Hospital Auxiliary Endowment for Neuroscience. Money from the endowment provides clinical genetics, clinical trials, DNA sequencing, bioinformatics and education to help treat and find cures for neurological diseases and disorders in children.
http://www.pololine.com/?lang=1&sec=3&note=9191&note=9191&pag=0&anoB=2016