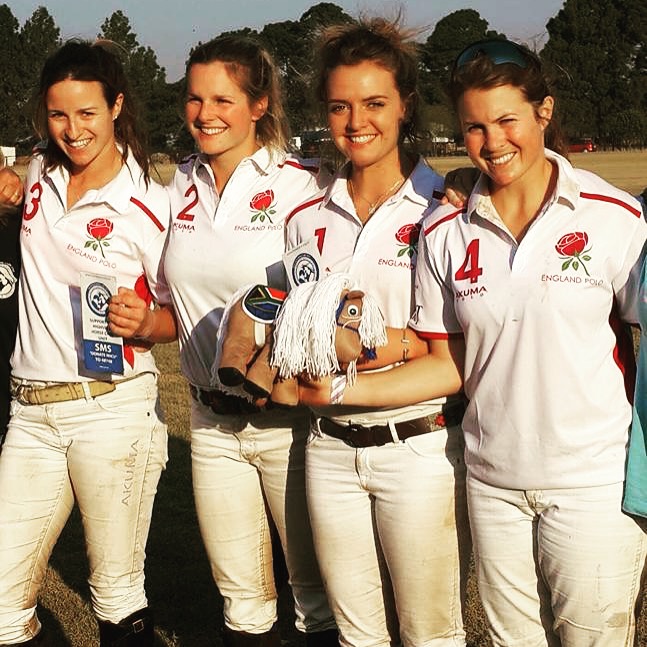 Sponsorship Search is on for England Ladies
An England ladies team are preparing to head out to Zambia for an International Test Match. The 3 goal team, or in ladies' handicaps 20 goal, are all regulars on the National and International circuits for women's polo. The team will be flying out in the third week of August and have a great itinerary lined up for them. Hazel Jackson, who features in our August issue of Polo Times and is part of the England Ladies line-up commented, "I feel like they have a really strong side. The ladies chosen for the team are all brilliant riders and are seriously up-and-coming talented players. I am thoroughly looking forward to taking on the Zambian team."
However, they are looking for much needed sponsorship to support their representation of English women's polo on their trip. They still have plenty of space on jeans and kit to include logos, plus they are also available for branding photo shoots. The team are also able to offer plenty of social media coverage.
If you are interested in supporting our girls abroad then you can call Hazel Jackson to discuss opportunities directly on 07833 208074.
England Ladies (20): Emma Boers (4), Lottie Lamacraft (4), Hazel Jackson (7) & Tiva Gross (5)
Photograph: England Ladies are looking for support for their trip to Zambia. Courtesy of Hazel Jackson
http://www.polotimes.co.uk/?pg=35