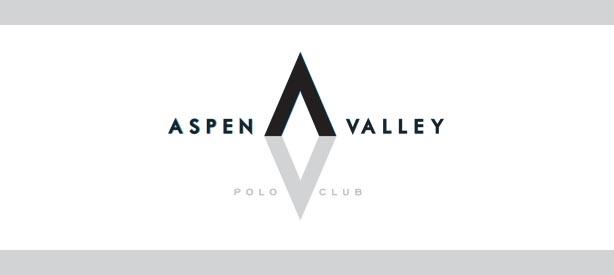 High Alpine Cup Highlights Week Of Polo At Aspen Valley Polo Club
By Arianna Delin, Sharon Robb for Aspen Valley Polo Club
Former Argentine 8-goal player Juan Bollini will make his summer debut in this weekend's High Alpine Cup at Aspen Valley Polo Club.
Bollini, a top player, coach and commentator, will compete for Flexjet, last week's runner-up in the Emma Challenge.
Bollini will be joined by Flexjet teammates Tomas Pieres, Melissa Ganzi, Riley Ganzi and Ace Boyd. Riley Ganzi and Boyd will split time playing.
After five successful tournaments, the sixth week of the summer polo season gets under way Friday with a season-high six teams.
Round robin competition begins Friday to determine Sunday's finalists. In the opening round robin at 11 a.m. (MST), Flexjet, Los Amigos and Casablanca will compete at Sopris Mountain Ranch Field.
In the second game at 3 p.m. (MST), another round robin with Tonkawa, Travieso and Intercontinental Hotel/La Karina will compete at High Mesa Ranch.
Last year's tournament champion was Flexjet (Juancito Bollini, Lucas Lalor, Grant Ganzi, Stewart Armstrong), 6-5 winners over Team Mexico (Alejandro Gonzalez, Carlitos Gracida, Mariano Gracida, Guillermo Steta).
With the breathtaking 12,965-foot summit of Mount Sopris as a backdrop, the sixth of ten summer tournaments is expected to be the most competitive.
The teams' player lineups are:
Casablanca: Alejandra Foster, Grant Ganzi, Tincho Merlos, Juancito Bollini.
Flexjet: Riley Ganzi/Ace Boyd, Melissa Ganzi, Tomas Pieres, Juan Bollini.
Intercontinental Hotel/La Karina: Ale Poma, Brian Boyd, Sebastian Merlos, Marc Ganzi.
Los Amigos: Paul Foster, Gabriel Gracida, Nic Roldan, Stewart Armstrong.
Tonkawa: Jeff Hildebrand, Carlitos Gracida, Lucas Lalor, Jimmy Seward.
Travieso: Teo Calle, Tony Calle, Julio Novillo Astrada, Alex Gooding.
Travieso, after winning two tournaments this summer, is the pre-tournament favorite.
The past five tournament winners include:
Tonkawa (Jeff Hildebrand, Teo Calle, Tincho Merlos, Jimmy Seward), Emma Challenge; La Karina (Brian Boyd, Tony Calle, Julio Novillo Astrada, Stewart Armstrong), Basalt Handicap; Travieso (Teo Calle, Tony Calle, Lucas Lalor, Carlitos Gracida), Craig Sakin Memorial; Travieso (Alex Gooding, Teo Calle, Sebastian Merlos, Brian Boyd), ChukkerTV Challenge Cup and Flexjet (Melissa Ganzi/Secundo Merlos, Sebastian Merlos, Carlitos Gracida), Independence Cup arena polo final.
Aspen has become the "Hamptons of the West," with a rich history in polo for nearly forty years. A town, mountain and ski resort all rolled into one in the Rocky Mountains, Aspen is fast becoming a polo destination and one of summer's hottest tickets.
Aspen Valley Polo Club is one of the nation's fastest growing USPA-sanctioned clubs with an increase of 75 percent since last season.
Polo has increased in popularity in Aspen and surrounding cities with the club's offerings of various weekly tournaments, Gladiator Arena Polo, Kids Polo and Polo School at the club owned by Marc and Melissa Ganzi since 2014, in addition to practice sessions for teams competing in the weekend tournaments.
Both Marc and Melissa Ganzi are avid players and patrons and "have put new life into polo" in the area according to local player Alex Gooding.
ChukkerTV, leaders in polo broadcasting, is live streaming the entire 2016 schedule including the prestigious and longstanding Rocky Mountain Cup.
ChukkerTV, featuring cutting-edge technology, was the first to introduce state-of-the-art live streaming technology in January, 2014 at Grand Champions Polo Club, Aspen Valley's sister club.
ASPEN VALLEY 2016 SUMMER SCHEDULE
High Alpine Cup: Friday, 11 a.m. MST, Sopris Mountain Ranch: Flexjet, Los Amigos, Casablanca; 3 p.m. MST, Tonkawa, Travieso, Intercontinental Hotel/La Karina; Sunday, 10 a.m. MST, Subsidiary game at High Mesa Ranch; 11 a.m. MST, Final at AVPC; 1 p.m. MST, Groom's Race; 1:15 p.m. MST, Subsidiary Final at AVPC.
Aug. 9, ChukkerTV Arena Challenge
Aug. 12-14, Mount Sopris Cup
Aug. 10-21, Rocky Mountain Open
Aug. 24-28, The Carbondale Classic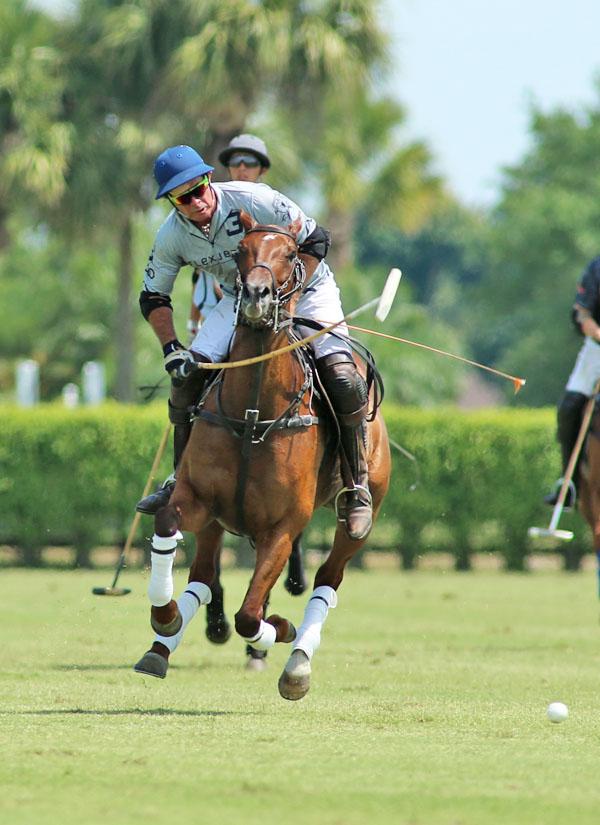 http://www.hurlinghampolo.com/news/read/2261/High-Alpine-Cup