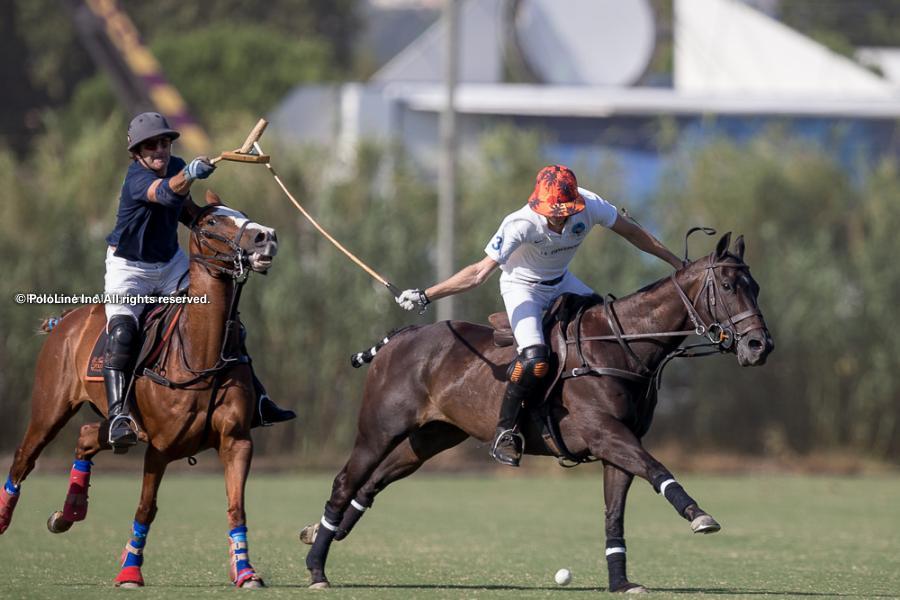 The journey started early in the morning at Polo Club Saint Tropez with the semis of the subsidiary cup of the 10 goals Cote D'Azur Open.
St. Tropez/Outsiders and Los Lobos faced met in the first turn. The incredible performance of Martin Podesta with the good suport of his teammates lead Los Lobos to a clear victory by 9-6.5. Afterwards it was the turn of Cibao La Pampa and Sezz looking for a place in subsidiary final. Juan Pepa's team was superior during the entire game and won the contest by a heavy 9-3.5.
While Sezz and Cibao La Pampa were deciding the spot in the final, another definition was taking place on field 1. F Polo, Composite Works, 21st Luxury and La Indiana were deciding who was going to join King Power and Ferne Park in the 18 goals semifinals by a penalty shootout. Finally, La Indiana and F Polo achieved the tickets to semis.
In the afternoon, the semifinals of the 10 goals category took place on field 4. La Concepcion and Tenderworks met in first place, both with a good performance along the tournament. Once again, Hanspeter Spek's team showed very solid and with good plays. They took the advantage step by step with good scores of Juan Zubiaurre who marked the last goal to seal the victory by 7 to 5.
The last game was for La Bien Mirada and Los Nocheros, looking for another spot in Sunday's final. It was a balanced game where the Meiers's team didn't miss any opportunity to score, specially Fabian Bolanterio. The good play plus a good defense leads them to the victory by 9-7 and a place in the expected final game.
The 18 goals Cote D'Azur Open will have its semis on Friday with the following schedule:
5pm: La Indiana vs King Power
6.30pm: Ferne Park vs F Polo Team
Los Lobos vs St Tropez/Outsiders
Cibao La Pampa vs Sezz
La Concepcion vs Tenderworks
La Bien Mirada vs Los Nocheros
http://www.pololine.com/?lang=1&sec=3&note=9164&pag=0&anoB=2016&mesB=