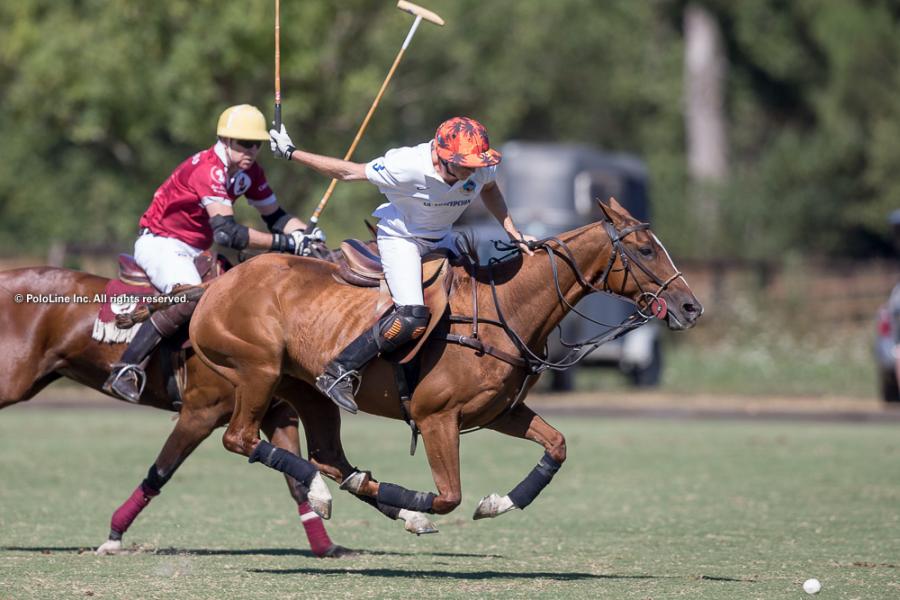 By Andrés Ugarte Larrain
It was a busy Sunday at St. Tropez Polo Club, with both 10- and 18-goal games.
The 10-goal League B was decided as La Concepción and Los Nocheros both claimed wins and qualified to the semifinals.
La Concepción and Los Lobos played the opening match of the day. Following a very even first half, La Concepción gained control and took the lead. Juan Zubiaurre scored a couple of great goals in the last chukker to seal La Concepcion's 7-3 win.
Sezz (runner up of the last two tournaments) met Los Nocheros, Sebastian Schneberger's team, who are playing their first St. Tropez season. Sezz received half goal on handicap.
Both teams exchanged the lead thoroghout the first half, but Los Nocheros made an impressive comeback in the second part of the match. They tightened their attack and managed to win 7 goals to 6.5.
The day's single 18-goal match was played later in the afternoon. La Indiana faced Composite Works; both teams played a fast, dynamic game. Michael Bickford's team managed to take a wide advantage to claim a 9-6.5 victory.
The Cote D'Azur Open will resume on Monday:
10am, 10 goal: La Bien Mirada vs St Tropez/Outsiders
11am, 10 goal: Tenderworks vs Cibao La Pampa
5pm, 18 goal: Ferne Park vs F Polo Team
6.30pm, 18 goal: 21st. Luxury vs King Power
La Concepcion vs Los Lobos
Los Nocheros vs Sezz
La Indiana vs Composite Works
http://www.pololine.com/?lang=1&sec=3&note=9130&note=9130&pag=0&anoB=2016