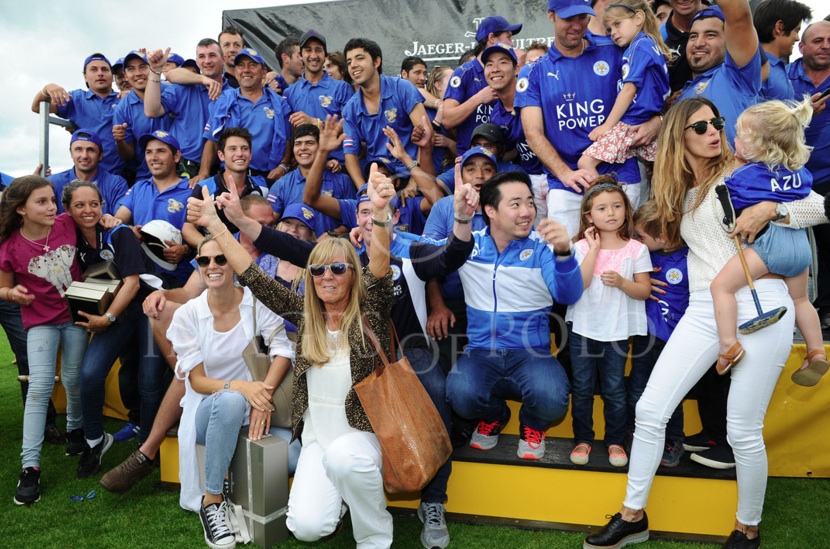 Polo Hits the Screens at Home on Sky Sports
A one hour programme of edited highlights of this year's Jaeger-LeCoultre Gold Cup for the British Open Polo Championship at Cowdray Park will be transmitted on the following dates and channels:
Polo Gold Cup 2016 – 16/08/2016 – 7.30pm – Sky Sports 5 SD
Polo Gold Cup 2016 – 16/08/2016 – 11pm – Sky Sports 3 SD
Polo Gold Cup 2016 – 17/08/2016 – 9am – Sky Sports 3 SD
Polo Gold Cup 2016 – 17/08/2016 – 12pm – Sky Sports 3 SD
The Semi Finals saw 2015 British Open winners King Power Foxes narrowly beat Valiente to go through to the Final. The second Semi Final saw fast end to end action as La Indiana came from 5-8 down to run out the winners against Zacara on a score of 11-10.
Two superb teams in the shape of King Power Foxes and La Indiana therefore faced each other in the Final on Sunday 17 July. For King Power Foxes, 'Tal' Srivaddhanaprabha was joined by the players of the winning 2015 King Power line-up, Pieres brothers Gonazalito and Facundo, and Englishman Hugo Lewis. Michael Bickford's La Indiana team had thrilled the crowd throughout the tournament with blistering performances from his three professionals, Nic Roldan, 'Tincho' Merlos and Julian de Lusarreta, but by chukka 5 their former brilliant team-play began to unravel against the Pieres' onslaught.
A fantastic match saw King Power Foxes win the Jaeger-LeCoultre Gold Cup and deservedly retain the title of British Open Champions on a score of 8-5.
Photograph: King Power Foxes win of the Jaeger-LeCoultre Gold Cup will be shown on Sky Sports. By ©www.imagesofpolo.com
http://www.polotimes.co.uk/?pg=35