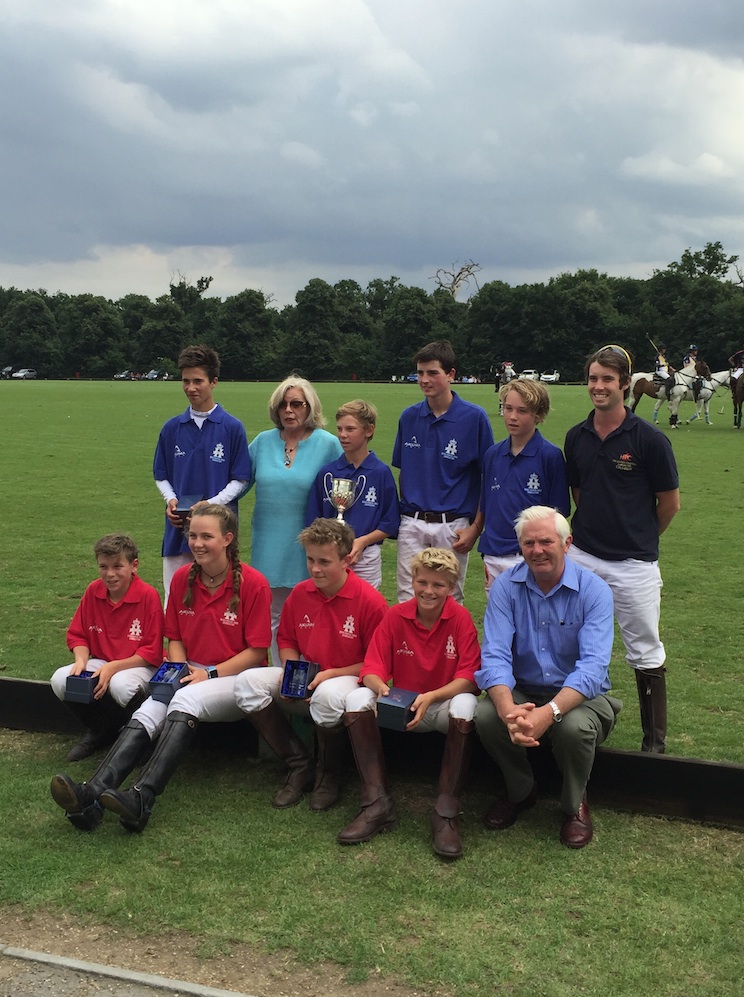 Youth action continues at Ham Polo Club
Although you may have been fooled into thinking the frenetic pace of youth polo has cooled down following the culmination of the Pony Club Championships and British Junior Polo Championships, fear not! The action is set to continue throughout August with a plethora of youth polo. As we speak, the Colts Cup Final is underway at Cowdray Park Polo Club, and on Sunday 14 August Ham Polo Club will host The Stagshead Trophy at 2.15pm.
The Stagshead Trophy is played every year between two teams selected by the HPA Development Committee. The selection criteria is tight, with the eight players selected being not only those whom the Development Committee consider the best young players they have seen playing over the summer months, but also within the target age of 12 to 14-years-old on 1 January 2016. For a full round-up of youth action, keep your eyes peeled for the September issue of Polo Times. Not a subscriber? Click here to subscribe today!
2016 Stagshead Trophy teams:
Red
Ben Fleming
Harry Fuller
Louis Hine
Alfie Hyde
Blue
Ed Walker
Marcus Speed
Squidge Grayson
Tom Baxter
Photograph: The 2015 Stagshead Trophy team presentation. By Olly Hughes
http://www.polotimes.co.uk/?pg=35