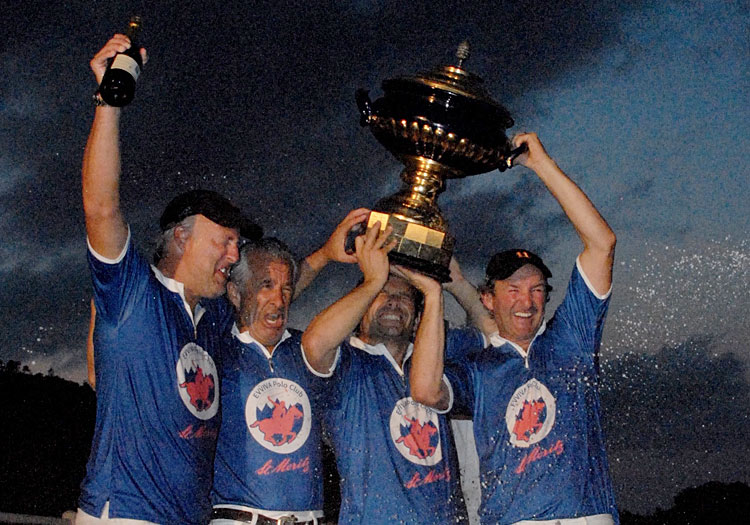 The International Polo tournament Coppa d'Oro Monte Argentario ended Sunday 31st July with the victory of the Swiss team Evviva St. Moritz.
Eight participating teams including five foreign teams gave birth to two weeks of high-level polo. The Hungarian team Cassiopeia Polo Team won the Silver Cup, while the other Hungarian team Las Plantas won the Comune Monte Argentario Cup.
In the Coppa d'Oro final the team Chateau Nine Peaks, winner of the last edition, fought for the title against the Swiss team Evviva St. Moritz. The two teams had already met in the first day of the tournament where Chateau Nine Peaks had prevailed with score of 9 to 5. But in the decisive final, before a large audience, the Evviva team St. Moritz, led by excellent professionals Argentines Lucas Labat and Juan Manuel Gonzales, did not give chance to the two Argentinian professional players of the team Chateau Nine Peaks to express their game. Tactical match with great performance of the two teams' wonderful horses.
After the finals the prize giving took a special charm under the colors of the sunset. The mayor of Monte Argentario Ing. Arturo Cerulli, all guests and the participating teams celebrated with a tasting of the wines of Saint Lucia winery and dairy products of Caseificio Manciano
Thursday 4 August will start at Argentario Polo Club the International Polo Tournament Coppa Italia F.I.S.E. 2016, now in its ninth edition, organized in collaboration with the Italian Equestrian Sports Federation. Seven teams from all over Europe will fight for the prestigious trophy promising great sporting spectacle.
Schedule and Results of the matches on website: www.argentariopoloclub.com (section polo tournaments)
Team Evviva St. Moritz wins the Coppa d'Oro Monte Argentario