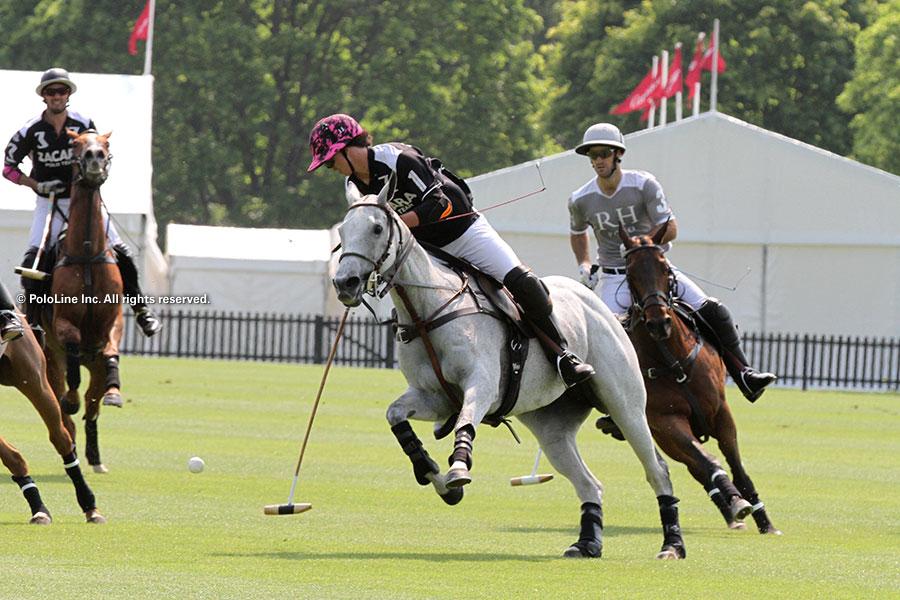 JUAN JOSÉ DE ALBA: "I'M READY TO PLAY THE BEST POLO I CAN"
Juan José de Alba has had a memorable year so far. Not only has 2016 seen him play in several countries and clubs, but he also had the chance of representing Zacara in the Queen's Cup (replacing an injured Jack Hyde). As if this was not enough, he has been selected by the World Polo Tour as one of June's top picks. De Alba spoke to PoloLine in England, while watching Zacara play the Gold Cup.
How did you get into polo?
My father played in Mexico for many years, in the city of Querétaro, which is near Mexico City. He played in a club called Balvanera. I grew up around horses and started riding and playing from a young age. I played with my father and Chamaco Herrera, who was at the farm with us. My sister also plays. We then invited Tomy Iriarte over and organised good polo.
How long have you been playing in England?
My father played many seasons here in England, so I started coming over when I was very young. But I only began to get properly organised about four years ago. That is when I started buying horses, etc.
De Alba's polo career highlight surely came this season, when he played the high goal with Zacara: "This season was amazing, it has been my best high goal season and it has been a lot of fun. It was the best experience, playing really good polo. It is very difficult but I love it. I feel like I have matured as a player and have started to think about things more. It has been a good year."
What did you learn being part of an organisation as big as Zacara?
I had a lot of support from Pablo [Mac Donough], Lucas [Monteverde] and Lyndon [Lea]. I learnt everything, not only on the field, but in the stables. Their organisation is amazing and they are very dedicated and professional. I learnt more off the field than on, which is important.
What can you tell us about the young players in Mexico?
Roberto González's sons play very well. They have been playing in the US a lot and I haven't. There are not many young players in Mexico, but the ones there are very good.
Which is your favourite polo destination?
I went to Wellington this year for the first time and I loved it. I would love to go back. I played at Santa Clara with a Mexican patron. I'd love to go for another season and set everything up there. I go to Argentina almost every year and I love it, too. It is an amazing season, a lot of fun. I hope to go back every year.
To conclude, Juan José de Alba shared his short and medium term goals: "I want to play the best polo I can, get organised in terms of horses, and begin planning the next season right away. And always be on the look out for the best polo that I can play."
http://www.pololine.com/?lang=1&sec=5&note=9119&note=9119&pag=0&anoB=2016