The All-English El Remanso polo team (Charlie Hanbury, Oliver Cudmore, James Beim and James Harper) will officially open the high-goal season in the UK at Cowdray Park Polo Club when they face Talandracas (Edouard Carmignac, Guillermo Caset, Pelon Stirling and Jack Hyde) Friday at 3pm in Jaeger-LeCoultre Trippetts Challenge play on Manor Farm Field 1.
Weighing in at 21-goals, El Remanso will be forced to deal with a powerful combination in the middle of the Talandracas lineup in Pelon Stirling (10) and Sapo Caset (9).  Young Jack Hyde will be counted on to perform at the front end of the lineup with veteran patron Edouard Carmignac sitting in his familiar Back position.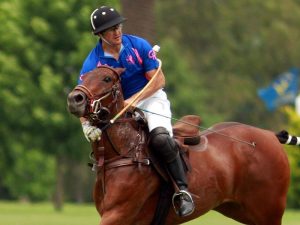 El Remanso might not measure up to Talandracas, goal-for-goal, but the services of veteran internationals James Beim, James Harper and the talented Ollie Cudmore should provide a challenge under the captainship of Charlie Hanbury.
The 22-goal contest has attracted seven teams in what many look upon as a warm-up for the Queens Cup and the British Open.  Others look at it as a possible third high-goal tournament that would establish an English version of Triple Crown competition that appear in both Argentina and the United States.
El Remanso and Talandracas are two of only three teams returning to the tournament from last year's field.  The third team being a La Indiana team that rolled over Britannia El Remanso, 14-9 in the final.
Tournament play will continue with games scheduled to be played on Saturday, Sunday, Wednesday and Thursday.  The final will take place on Sunday, May 21st.