Eldorado Polo Club in Indio, California, has, for over 60 years, maintained a reputation as one of the most popular player-oriented club in the United States. Eldorado will continue to honor this tradition as they prepare for another excellent, competitive and enjoyable polo season in 2018.
In 2012 the consortium of Eldorado Polo Club owners, many of whom were no longer active players decided to sell the land to Goldenvoice, the promoters of the Coachella, Stagecoach and Desert Trip concerts with an aim to preserve polo and the Eldorado traditions for many years to come. As part of the sale, a lease back agreement was made to enable Eldorado to continue to host polo at the club with a set of terms that would remain in place up until May 31, 2020 with a view to negotiate new terms moving forward to continue polo at the site.
The relationship between Eldorado Polo Club and their new landlords has proved to be very beneficial for polo. Many improvements have been made to club infrastructure as well as significant field refurbishment which has resulted in an absolutely premium playing surface for both horse and rider. It is agreed upon by management and players that the fields are in the best condition in the club's history.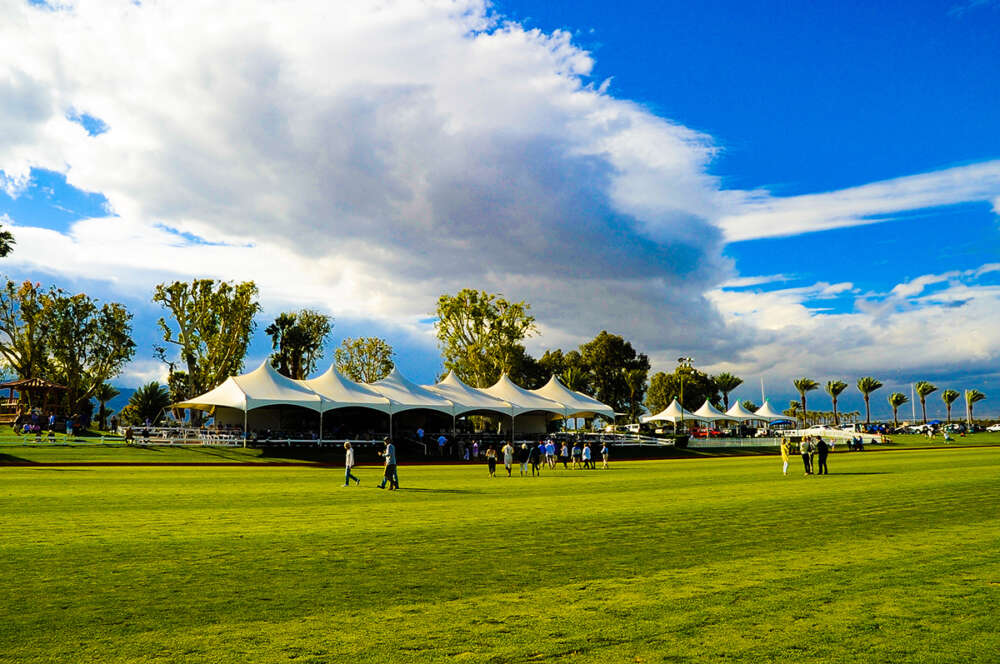 Eldorado's barns are now open for the upcoming winter season with tournaments commencing January 6 and continuing through April 1. The January and February leagues will feature the highly competitive six chukker 8-goal along with the two-sponsor four chukker 4-goal. The polo competition will heat up in March as the club moves into the 12-goal USPA Rossmore Skins Tournament and the 6-goal USPA Pacific Coast Circuit Governor's Cup—the two most prestigious tournaments of the season. The ever-popular Pro Pool will continue each weekend January through March, providing ideal competition for those looking for fun, safe polo on a week by week basis.
For more information on tournaments and memberships please click here, or contact Polo Manager Graham Bray (760) 774 2583.
All photos ©laceywinterton.com