With a pink bandana braided through her long blonde hair and her jersey tied up to fit, Hope Arellano does not seem to be an imposing force, but put her on the polo field and she will go neck and neck with the best of them. With Ben Soleimani competing in England, Arellano stepped up to the plate, driving with her mother from Wyoming with a trailer full of her own horses to play for the RH Polo Team.
Arellano comes from a family of successful polo players, but at age 14, she is forging her own path. "I was very excited to play here, it is the highest rated tournament I have played in so far and I haven't been to Santa Barbara since I was little." Adam Snow, captain of the RH Polo team, is a familiar face for Arellano as she and Snow played together this past spring season in Aiken.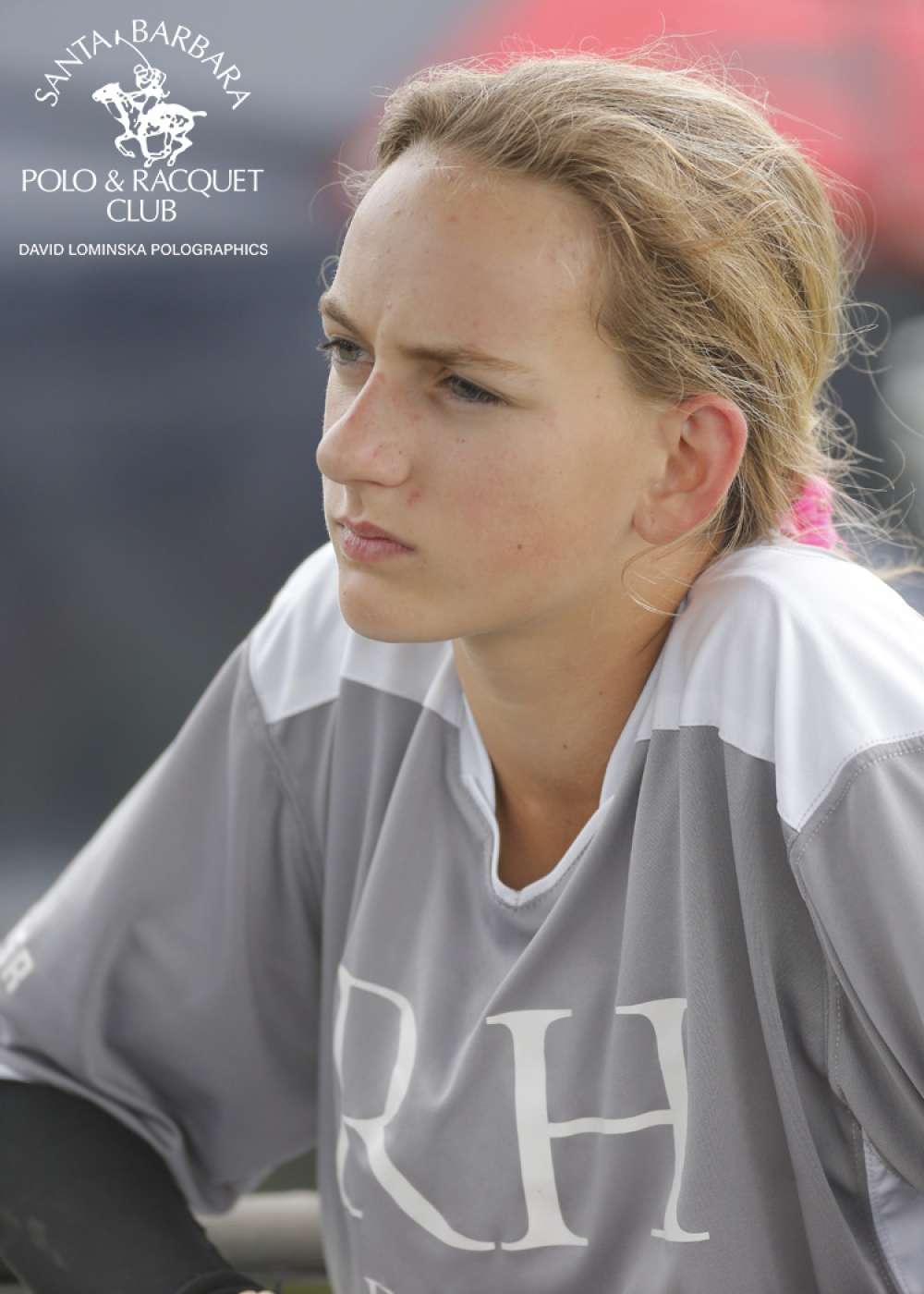 In the first game of the tournament, Arellano suited up with RH to play Klentner Ranch, a notoriously tough team. Within minutes of the first bowl-in, Arellano dug into Bray, fearless, yet disciplined in taking her man. Bray was impressed with her style of play and tenacity on the field, "Hope's discipline and skill were very evident. I enjoyed playing against her and watching her play against other teams. She commits to her man and can take out a higher rated player. When I was watching her play against Farmers & Merchants Bank, one of her teammates missed the ball and she was right there to pass it back up to them. She is a great polo player and I know she will continue to improve."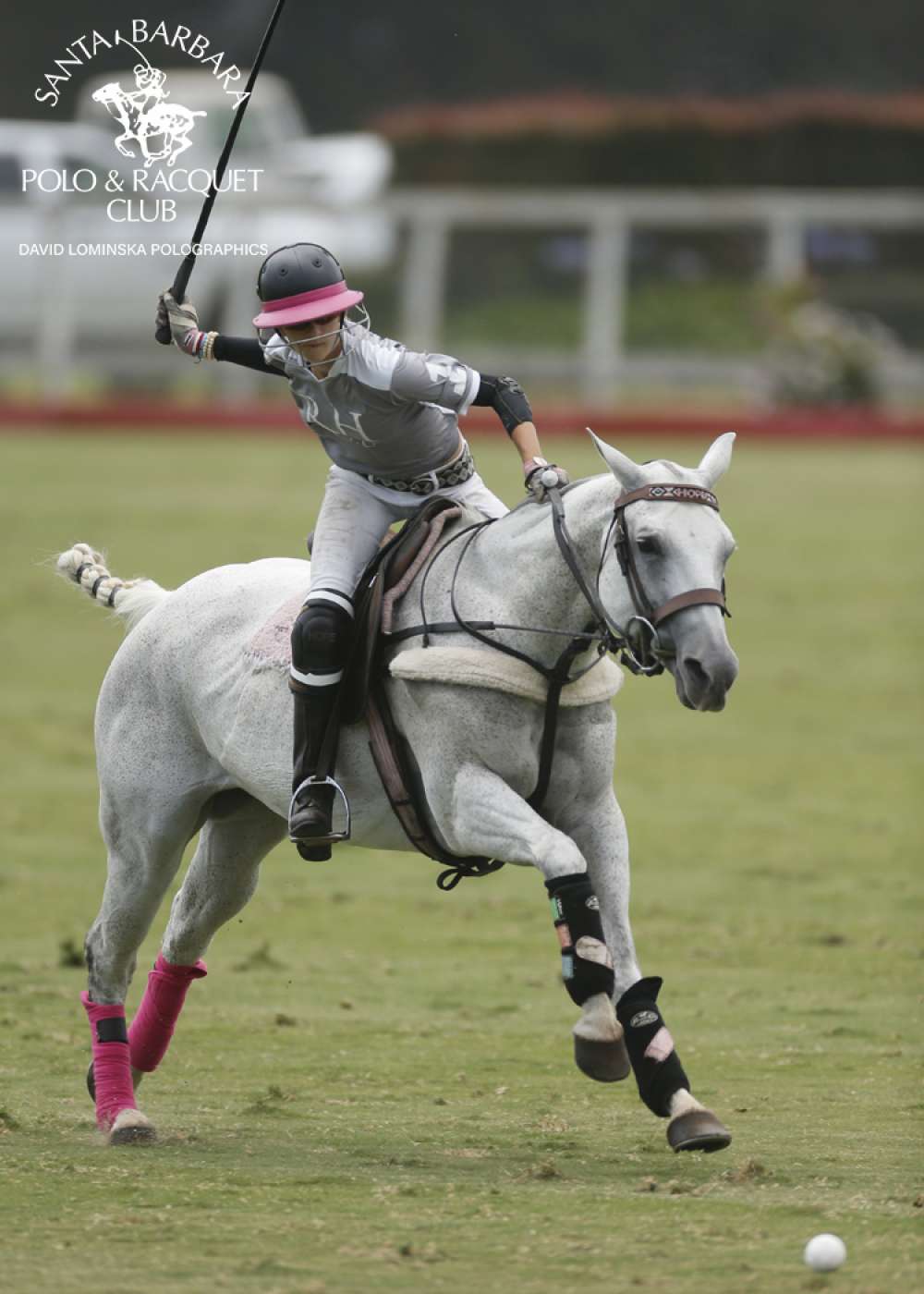 Though RH fell short to Klentner Ranch, they dominated Farmers & Merchants Bank in the first half of their match on Sunday, at one point leading by more than nine goals. A tough second half landed RH in an overtime chukker, but they were able to pull out the win.
All Photos Courtesy of ©David Lominska/Santa Barbara Polo & Racquet Club