"The team chemistry and practice has been increasing at a great pace from day to day. We played a scrimmage of Remy, Geronimo, Patrick and Herndon against Jimmy, Jared, Cacho and an Australian player. We are living and practicing within five minutes of where the FIP World Championships will be played this fall. The fields are amazing!"  – Joel Baker, Team USA Coach
The United States Polo Association (USPA) is proud to report that the XI Federation of International Polo (FIP) has awarded the World Championships Zone A Qualifying Tournament (FIP Zone A Playoffs) to the USPA. The tournament will be played April 22-30, 2017, in South Florida. The USPA in conjunction with Port Mayaca Polo Club and the International Polo Club Palm Beach (IPC) will co-host the tournament. Three teams are expected to compete in the event (USA, Mexico, Guatemala).
Team USPA members representing the USA include:
1.Felipe Viana
2.Patrick Uretz
3.Jared Sheldon
4.Remy Muller
5.Jimmy Wright
6.Herndon Radcliff
7.Cacho Galindo
8.Geronimo Obregon
Coach: Joel Baker
Officially recognized by the International Olympic Committee, FIP is the international federation representing the sport of polo. FIP was created in 1982 to enhance the image and status of the game of polo internationally. Established in 1987, the FIP World Championship, a competitive tournament from 10- to 14-goals, takes place once every three years in a different location around the world. Horses are provided by the host and pooled among participating nations to give teams equal conditions.
The winner of the FIP Zone A Playoffs will be one of the eight qualifying teams to compete in the 11th FIP World Championship. The USPA hopes to send a qualifying team to represent the United States in the FIP World Championship at the Sydney Polo Club in Sydney, Australia, October 21-29, 2017.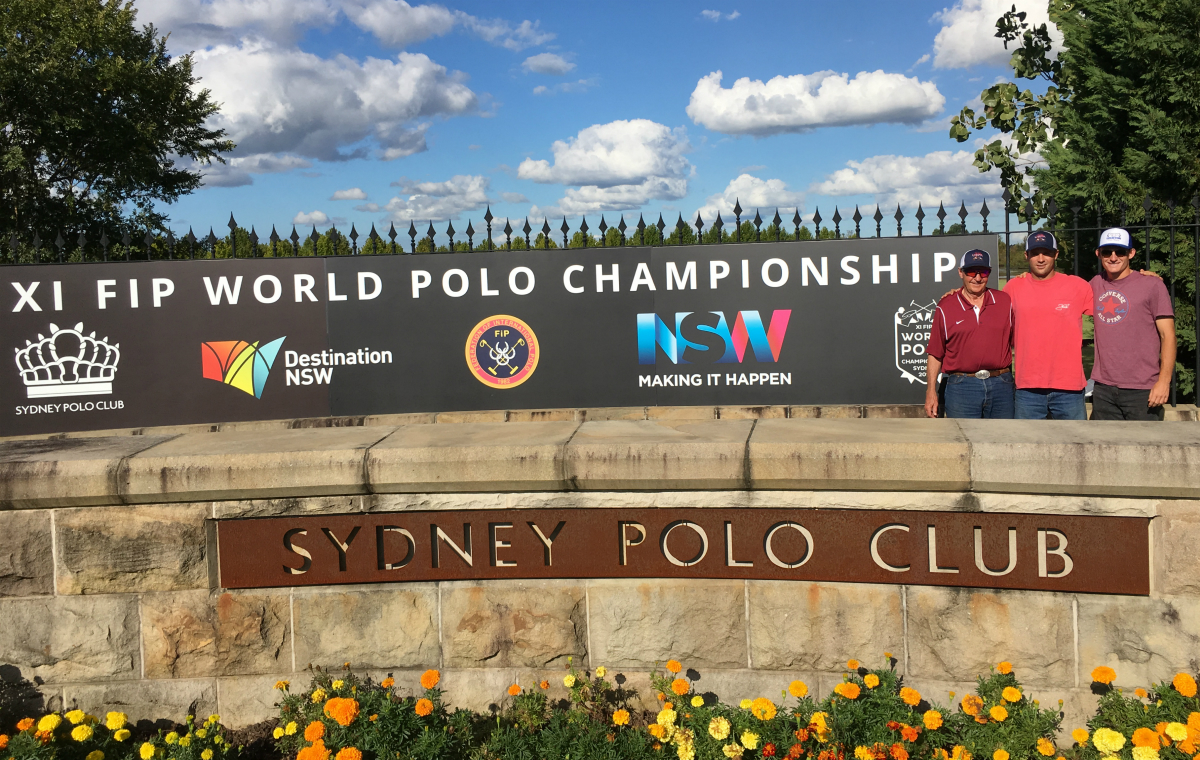 All of the Team USPA players previously listed are currently training in Sydney, Australia, to prepare for the FIP Zone A playoffs.