USPA Certified Polo Instructor Ken Cresswell of Flat Out Farm in Aiken, South Carloina, held Flat Out Farm's first polo clinic in conjunction with Aiken's Fire Star Farm on March 4. Cresswell began the clinic with the basics of polo, including the importance of safety, and used foot mallets to instruct the eleven clinic participants on the correct way to grip a polo mallet. The students progressed to practicing their swings on wooden hitting horses, then each student mounted a polo pony to practice their skills under the guidance of Ken and his team. The students ranged from beginners who had never picked up a mallet to players with polo experience.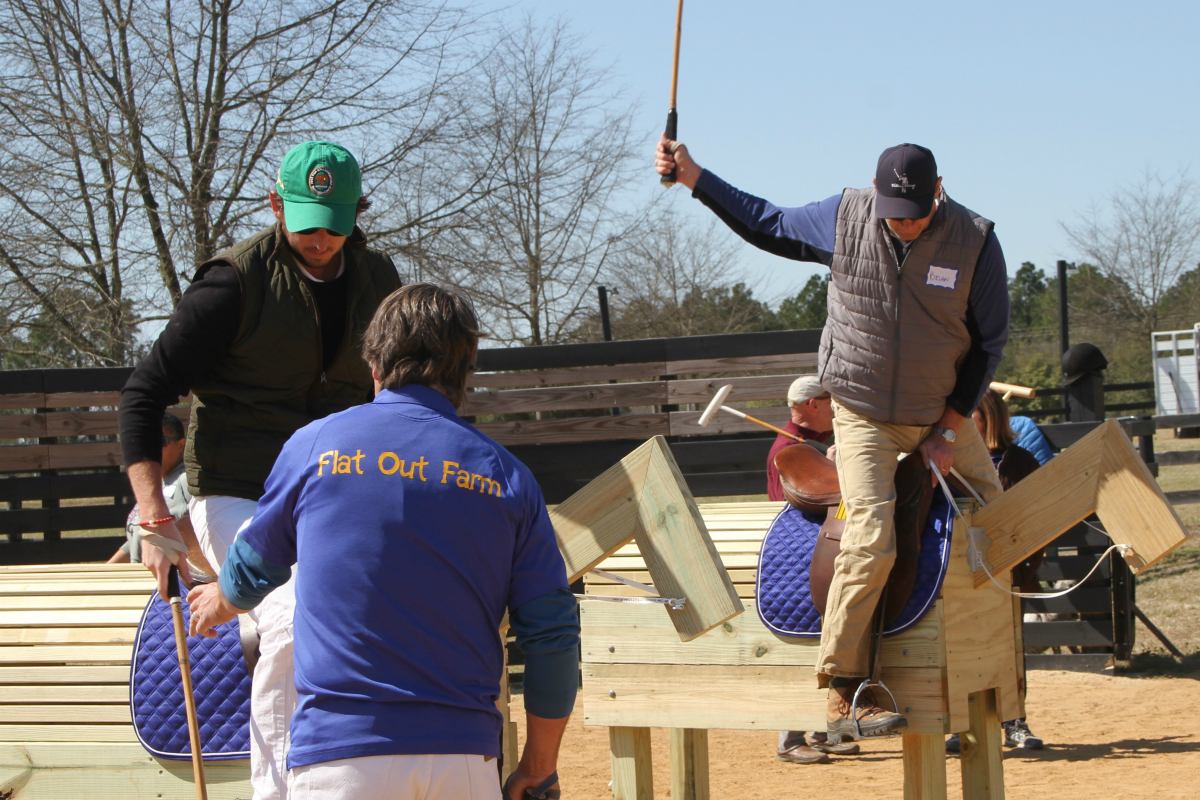 All of the participants had a great time and learned a lot about polo.  Aiken realtor Samantha Grove said, "Ken Cresswell gave an amazing polo clinic, taking us through the basics of the game. Some had never played polo and some had never been on a horse before, but by the end we were all up on horseback, hitting balls and scoring goals!"
"It was so fun, I am hooked!"  – Clinic participant Stacy O'Sullivan of Art & Soul of Aiken
When asked about his teaching style Cresswell explained, "My goal is to teach polo in a fun and safe environment, and make polo accessible to anyone with an interest." Cresswell will be offering polo clinics periodically, as well as group and private lessons. Additionally, he will be managing a new arena polo program at Fire Star Farm, something that has been missing from the myriad of Aiken polo offerings.  "We have a vibrant grass polo practice in Aiken, but what has been missing is a regular arena program, which is essential to growing the sport," said Bill Raab, owner of Wagener Polo Club in Aiken.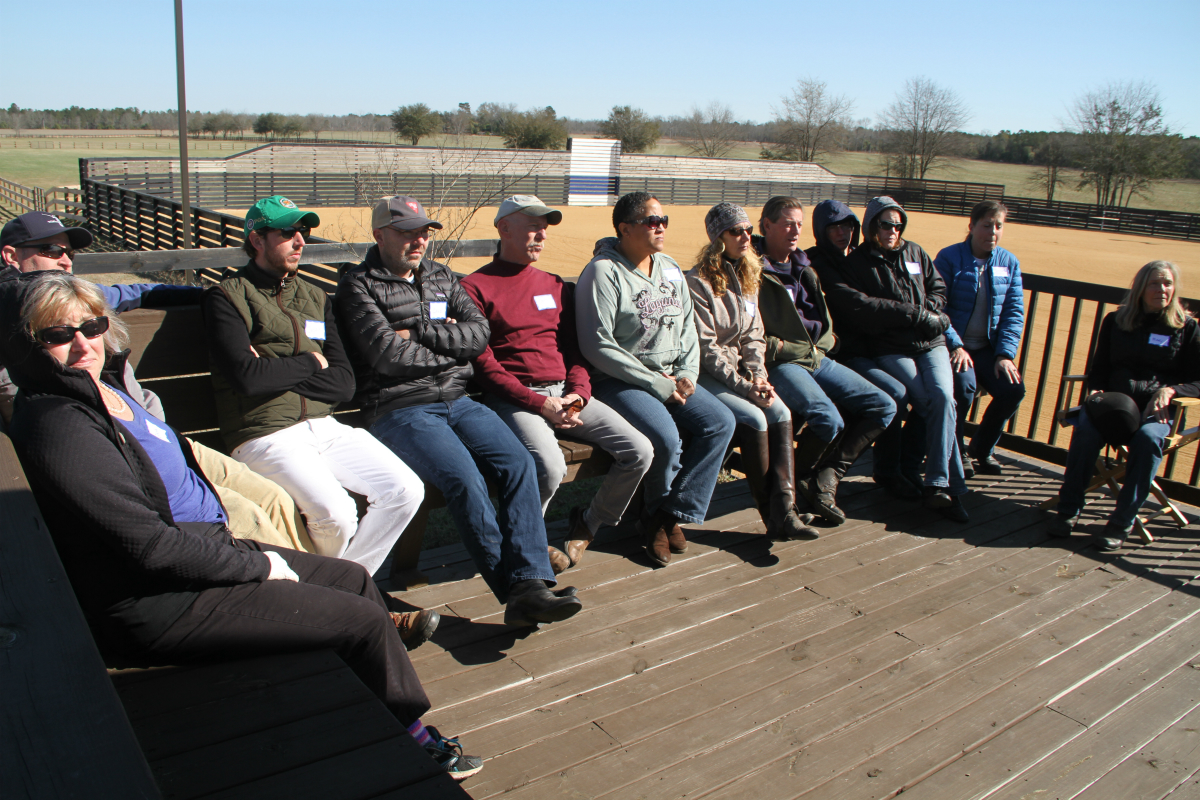 "Like many polo players, I started out in the arena, playing my first game at 10 years old," said Cresswell, "and although I progressed to the grass I never really left the arena. Arena polo can help new players learn the game in a contained environment, offers experienced players a place to hone their skills and opens up the sport to those for which grass polo may not be accessible."
Regular practice chukkers began at Fire Star Farm in early March, with the plan to progress to a full season program with arena tournaments in the future.
Contact Ken Cresswell of Flat Out Farm at 631-457-9630 or flatoutfarm@gmail.com for more information on upcoming clinics, private or group lessons, or to schedule chukkers at Fire Star Farms.