Newport Polo Club, located in Portsmouth, Rhode Island, is pleased to announce the world premiere of "Sacred Ground," a feature-length independent film by BCN Productions, documenting the 25th season of the Newport International Polo Series, for a one-night engagement on Saturday, February 25, at Jane Pickens Theater in Newport, Rhode Island.
"Veteran documentarians Kevin Friend and Jason Carter wanted to tell our story," explains Dan Keating, Captain, "and followed us through the travails, challenges and triumphs of the 25th season with the passion, expertise and comprehensiveness of their highly-acclaimed body of work."
"Sacred Ground" is being screened for the Newport audience prior to a succession of prime-time regional network television broadcasts, film festival premieres, syndicated airings and presentations this year. This will give sweeping exposure and new perspectives for the sport of polo to new audiences throughout New England and Florida through sponsored broadcasts, and nationwide through the syndicated TV and web-based airings. For more information, please contact BCN Productions.
BCN Productions' Kevin Friend directed and co-produced the documentary with award-winning cinematographer Jason Carter. The crew captured footage from June through September during the Polo Series' 25th Anniversary Season. Filming was done at the International Polo Grounds in Portsmouth, Rhode Island, aerial footage, and scenes and events were shot on location in Newport, Rhode Island. The 90-minute original epic narrative compiles inside-the-chukker experiences, candid player and fan interviews, back story of the club and behind-the-scenes preparations from daybreak rituals to the glittery gala into a cinematic celebration of the spirit of Newport Polo, one of the most renowned polo experiences in the world today.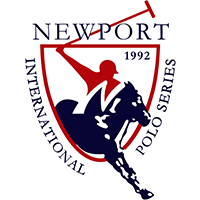 Sacred Ground is being presented in conjunction with the Newport Winter Festival, which will also feature Beach Polo hosted by Newport Polo.  A cocktail party is scheduled at 7:00pm ET to meet and greet the filmmakers and players, followed by the film at 8:00pm ET, concluding with a Q&A with the filmmakers. Tickets are $12, and can be purchased in advance from www.janepickens.com (and at the door, if available); proceeds will benefit Friends of the Jane Pickens Theater.  For an invitation and details to the after party, please sign up here.