The Team USPA Executive Training Program, launched in 2016, was created in an effort to remedy a major issue that the sport of polo faces—a lack of sponsor development. Many young players are forced to take a hiatus in their polo playing to develop careers outside of polo in order to generate a stable income. They then return to the sport much later in life.
Team USPA has designed three tracks to offer the best training for its members. The Professional Player track geared towards aspiring high-goal players, the Industry Professional track focused on careers within the polo world but not necessarily on the field and the Executive track. Jesse Weaver is the volunteer spearheading the Team USPA Executive Training Program. Weaver used his own experience of playing polo professionally for several years post grad before making the decision to transition to a career outside of polo when designing the curriculum. He stayed involved in the sport while working a nine-to-five job. He wanted to help fellow Team USPA players who are going down a similar path. He recognized a major challenge that the USPA is facing right now in keeping young players involved in the sport who are pursuing traditional careers and has facilitated the creation of an innovative program to combat some of those challenges.
The program benefits Member Clubs by providing access to quality players, while also continuing to develop talented athletes throughout their professional careers. Team USPA aims to further expand the program to enable players to be placed in an executive training environment that is relevant to their desired career focus. Team USPA is looking for more mentors who are interested in having a Team USPA player help them at their club in return for an internship position.
"I see too many 2-4 goal players leave the sport to pursue other careers and too many clubs and sponsors who could learn from those players. The goal of the Team USPA Executive Training program is twofold; to help Team USPA members make the transition out of being a full-time pro and to benefit local clubs. The club gets a seasoned polo player, who in turn receives business experience and the opportunity to play affordably, everybody wins. We're bringing back the 4-goal amateur."
Many players involved in Team USPA have pursued very successful careers while keeping the sport alive in their everyday lives. Over the next few weeks we will highlight Team USPA members and alums who are excelling in both their business careers as well as on the polo field. The strong foundation that comes from being a competitive polo player and member of Team USPA member translates well into any avenue of work. Team USPA is consistently identifying and fostering exceptional talent, including alum Nick Snow. Read about his experiences below.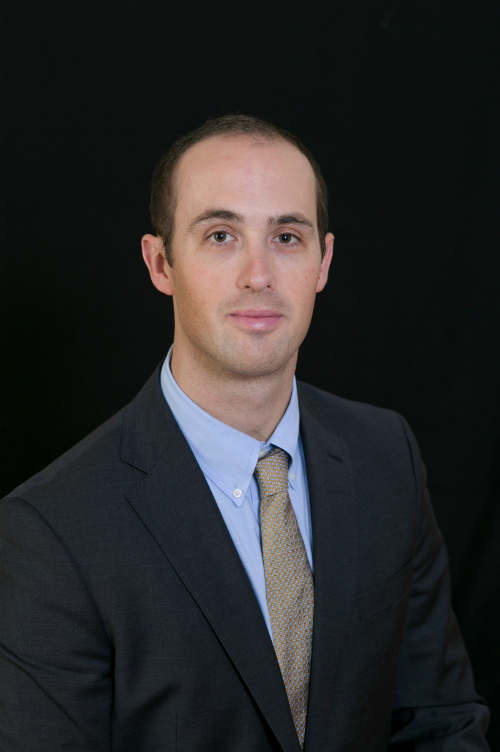 NICK SNOW
Current occupation:
"I was a member of the inaugural Team USPA class in 2010 and played full-time from 2009 through 2014 when I moved back to my hometown north of Boston, Massachusetts. I now work for Cabot Properties a private commercial real estate company that owns distribution/logistics buildings across the United States and the United Kingdom." 
Lessons Learned from Team USPA:
"Reflecting on my previous life in polo, there are a couple experiences that have helped shape my transition into the business world.
First, was my decision to manage the Myopia Polo Club in South Hamilton, Massachusetts, for two summers while I was playing as a full-time pro. In order to run the club like a business, I managed a large budget, hired employees and coordinated with the grounds crew, marketing department, sponsors (both polo and non-polo) as well as with the broader membership. This experience also created a working relationship with the captain of the polo club, Franz Colloredo-Mansfeld, who gave me an internship at Cabot Properties when I moved back to the area in 2014.  
Team USPA supported me in many ways throughout my polo career but one unique experience comes to mind as relates to developing my character. In the spring of 2014, I was invited to captain an all Team USPA team based at Tonkawa in Houston that consisted of Pedro Lara, Josh Shelton and Herndon Radcliff. It was an opportunity to be a real leader of a four-man team in an all-encompassing experience as we lived and stabled together. Transitioning from being somebody receiving information, to somebody providing it, was a particularly valuable experience at that point in my development. It helped me to mature, thoughtfully design a plan, be responsible, set an example, and most importantly not to yell at the ref! I am grateful for this experience and the emphasis Team USPA places on having players give back into a system that you developed in. 
On a broader level, my experiences in polo have certainly provided valuable lessons for my 'next life' in the business world. The pillars of being successful in polo appear, to me, like those in many walks of life; be a team player, work hard, learn constantly, tail is always to the left, invest in yourself, preparation is critical, networking and relationships are valuable and prioritizing physical fitness/health is the only way to perform at your best. I am thankful for the lessons polo has taught me, many times through failure, but also sometimes through success. I am also grateful for the relationships that I will have forever and unique connection with the most amazing animals on the planet."
What is your current involvement with the sport today?
"Last summer, I played in a couple tournaments as well as the annual Will Tankard Memorial Team USPA vs. South America 16-goal. With Harvard Polo Club nearby, I have been fortunate enough to hop on their horses and provide occasional coaching to the students when my schedule allows. Fellow Boston-based Team USPA member, CB Scherer, and I run an advanced junior clinic that has been a lot of fun. I am also a member of the USPA NYTS Committee and proudly coached the Northeast/Eastern Circuit team at Championships for the past two years – which we won in 2015!  My love for competition is still strong but I equally enjoy just being with the horses, riding through the woods and stick and balling on a warm summer evening. I took all these things for granted when I was playing full-time."
The mission of the Team USPA Executive Training Program is to aid players who are pursuing a career outside of polo through job opportunities, mentorships and club access that also allows them to stay involved with the sport. If you are interested in providing a Team USPA member with an internship opportunity, please contact Amanda Snow, Director of Player Development for a list of available players and resumes.