The King Power Gold Cup for the British Open came to an end on Sunday at Cowdray Park. El Remanso and La Bamba de Areco played for the most important title in Europe. It was an attractive and vibrant game, which was defined in the very last second with a goal from Ollie Cudmore, the player who also scored the winning goal in the semifinal against La Indiana.
The match changed many times throughout the six chukkas of play. El Remanso were up in the first four, at times taking advantages of up to three goals. But La Bamba started to comeback. South African Byron Watson gave a great performance and was undoubtedly one of the stars of the afternoon.
The score was tied 12-all in the final chukka. La Bamba had a chance to snatch the win, but Juan Martín Nero sent the ball just wide. In the following play, after the ball passed the midfield, Cudmore scored the winning goal to give the all-English team the title. Four English players have not won the British Open together since since 1969, when Windsor Park won the Gold Cup.
The win is a huge achievement for this team, who were in their third season with these players. It was the best high-goal farewell for El Remanso… for now!
EL REMANSO 13-12 LA BAMBA DE ARECO
EL REMANSO: Charlie Hanbury 4 (4 goals), Ollie Cudmore 6 (4), James Beim 6 (1), James Harper 6 (4). Total: 22.
LA BAMBA DE ARECO: Jean Francois Decaux 0, Byron Watson 3 (4 goals), Polito Pieres 9 (3), Juan Martin Nero 10 (5). Total: 22.
Score El Remanso: 3-2, 4-2, 6-4, 9-8, 10-12, 13-12.
Umpires: Peter Wright and Jason Dixon.
MVP: Charlie Hanbury.
BPP: Lovelocks Sex, played by Charlie Hanbury.
BPP of the King Power Gold Cup: Blancanieves, played by Pelon Stirling.
BPP by the Argentine Breeders Association: Abrojito Fariseo, played by Juan Martín Nero.
KING POWER GOLD CUP: Fixture & Teams
PICTURE GALLERIES:
Socials & Around The Field
23 July, 2018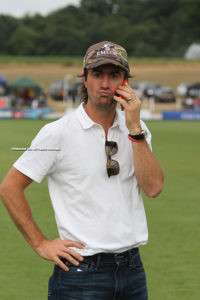 King Power Gold Cup
Photos by: Pololine
El Remanso vs La Bamba de Areco (By Pololine)
23 July, 2018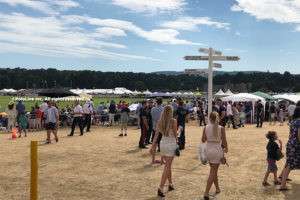 King Power Gold Cup
Photos by: Ana Clara Cozzi