The Thai Polo Club Ladies International took place on Saturday at Royal County of Berkshire Polo Club, after the Westchester Cup. The Ladies Test Match, which saw Flannels England take on Rest of the World for the Diamond Jubilee Trophy, saw the locals claim the an 8-3 win.
Teams:
Flannels England: Rosanna Turk 3, Tamara Fox 7, Hazel Jackson 8, Nina Clarkin 10. Total: 28.
Rest of the World: Philippa Fitz-Henry 6, Tiva Gross 6, Lía Salvo 9, Sarah Wiseman 7. Total: 28.
PICTURE GALLERY:
Flannels England vs Rest of the World
30 July, 2018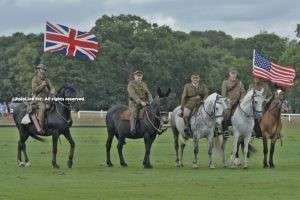 Thai Polo Ladies International
Photos by: Marcos Cerdeira