INDIAN EMPIRE SHIELD
The Indian Empire Shield is taking place at Guards Polo Club, with thirteen 18-goal teams in competition. The final is due on Saturday, July 21st.
QUARTERFINALS:
HB La Forge 8-7 Emlor
Cowdray Vikings 8-7 Four Quarters Black
Ferne Park 9-8 Bardon
Park Place 9-6 Marchfield
SEMIFINALS:
Cowdray Vikings 10-6 Ferne Park
HB La Forge 7-5 Park Place
The Indian Empire Shield comes to an end on Saturday:
11am, Subsidiary Final: Emlor Polo Team vs Four Quarters Black
12:30pm, FINAL INDIAN EMPIRE SHIELD: Cowdray Vikings vs HB La Forge
TEAMS:
HB La Forge: Luke Wiles 1, Mark Tomlinson 6, Iñaki Laprida 8, Sebastien Pailloncy 3.
Cowdray Vikings: George Pearson 2, Ollie Cork 2, Juan Gris Zavaleta 7, Jack Richardson 7.
PICTURE GALLERY:
Semifinals
20 July, 2018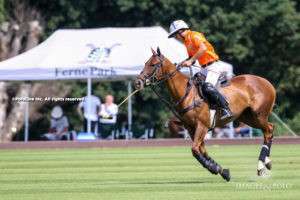 Indian Empire Shield
Photos by: Images of Polo
—————————————————–
BRITISH LADIES CHAMPIONSHIP OPEN
The Ladies British Open sees ten 18-goal teams competing at Cowdray Park. The final is scheduled for Saturday, at 3pm.
Latest results:
Coombe Place 6-5 Cowdray Vikings
Nipas 2-6 Tarantula
Maiz Dulce 1-5 UAE Polo Team
Apes Hill/The Villages 3-4 Nephilim
Monterosso 9-2 Tarantula
Nephilim 3-5 Dobson and Horrel
Coombe Place 5-2 Nipas
The British Ladies Open semifinals are due on Friday:
12pm: Dodson and Horell vs Monterosso
1pm: UAE Polo Team vs Coombe Place
TEAMS:
Dobson and Horrel: Jenny Doherty 1, Saffron Hutchinson 3, Hannah Henderson 4, Nina Clarkin 10.
Monterosso: Siri Evjemo-Nysveen 2, Rosanna Turk 3, Emma Wood 6, Tamara Fox 7.
UAE Polo Team: Maitha Al Maktoum 3, Mia Cambiaso 6, Candelaria Fernandez Araujo 8, Catalina Ayerza 1.
Coombe Place: Sabrina Bradley 1, Daisy Hatfield 3, Lottie Lamacroft 5, Hazel Jackson 8.