Article courtesy of CLICKPOLOUSA.
U.S. Polo Assn. Global Brand Ambassador Henry Porter claimed the first tournament of the American season, which kicked off last weekend at the International Polo Club Palm Beach (IPC) in Wellington, Florida. Stable Door Polo, comprised of Henry Porter, Robert Orthwein, Santino and Matías Magrini, defeated Palm Beach Equine 10-8 to capture the Iglehart Cup. "It was great to win the first tournament of the year. It's a prestigious tournament here in the U.S.," said Henry Porter to CLICKPOLO.
Stable Door Polo reached the final match after a thrilling 12-11 victory over Patagones in the first game. In a race to get to the first final of the 2020 season, Stable Door Polo scored six goals in a thrilling second half to defeat Palm Beach Equine (Lucas Díaz Alberdi, Gonzalo Ferrari, Gringo Colombres and Scott Swerdlin).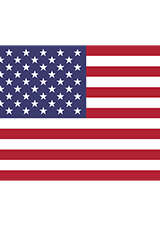 2020 Iglehart Cup Champions: Stable Door Polo – Robert Orthwein, Henry Porter, Santino Magrini, Matias Magrini.
"This season I'm playing with Santa Clara in the GAUNTLET OF POLO™ at IPC. I'm much better prepared this year with my horses and the organization behind it. I am really looking forward to a great season!" explained Porter.
The season couldn't have started in a better way for the British player. Besides claiming the Iglehart Cup, Porter and his team prepared for the final of the Joe Barry Memorial, as well as the Ylvisaker Cup, both at International Polo Club. Click here to learn more about the 2020 Ylvisaker Cup.
Stable Door Polo is not only the name of the team, but also Porter's other passion: horse breeding. "Stable Door Polo is a breeding partnership with Don Ercole. It's based in Río Cuarto, Córdoba, Argentina," Porter told CLICKPOLO.

Stable Door's Henry Porter in action during 2020 Ylvisaker Cup.
Stable Door Polo continues growing steadily: "Between us we have up to 100 foals being born a year. We have a variety of different blood lines, some of which are Open Malbec (Claret x Sportivo), Open Lionel (Lizzie x Sportivo), Open Contento (Felicidad x Open Sunset), Open Chalino (Chalina x Pícaro), Gete Argos (Arandela x Galgo) and Gurí Tarzan (Chita x Pícaro); we are passionate about continuing to breed all of these amazing bloodlines and to provide the top quality polo ponies of tomorrow."
All photos courtesy of ©David Lominska.