Standing out in a field of seven with consistent performances in bracket play, Out East and SIG (Deep Singh, Malia Bryan, Alan Martinez, Willie Hartnett) reached the Association Cup Final on Saturday, October 24, each with a perfect 3-0 record. Having the advantage of familiarity with their 2020 Pete Bostwick Memorial win at New Bridge Polo & Country Club (Aiken, South Carolina) in June, Out East (Hope Arellano*, Lucas Arellano*, Tommy Biddle, John Humphreys) overtook the lead in the second chukker and maintained the gap to earn their second 8-goal trophy 11-8.
"One big thing that helped us is that we did not have to adapt to each other. We all worked for each other and it was just like playing with family. Tommy [Biddle] kept the plan very simple, go to the man then the ball." – Lucas Arellano
Jumping onto the scoreboard first, Hope Arellano opened the game for Out East, but Singh answered back to level the playing field with one of his own. "I think that we were all very focused on trying to be disciplined on our men," Hope Arellano said. Both 5-goalers Biddle and Martinez added to the scoreboard in the second. The tie was finally broken by two consecutive field goals from Lucas Arellano to put Out East ahead 4-2. As penalty conversions became increasing important and frequent throughout the game, both sides proved their ability to perform under pressure. Although Hartnett scored a pair of Penalty 2 conversions to Biddle's Penalty 3, Out East carried their two-goal lead into halftime 6-4.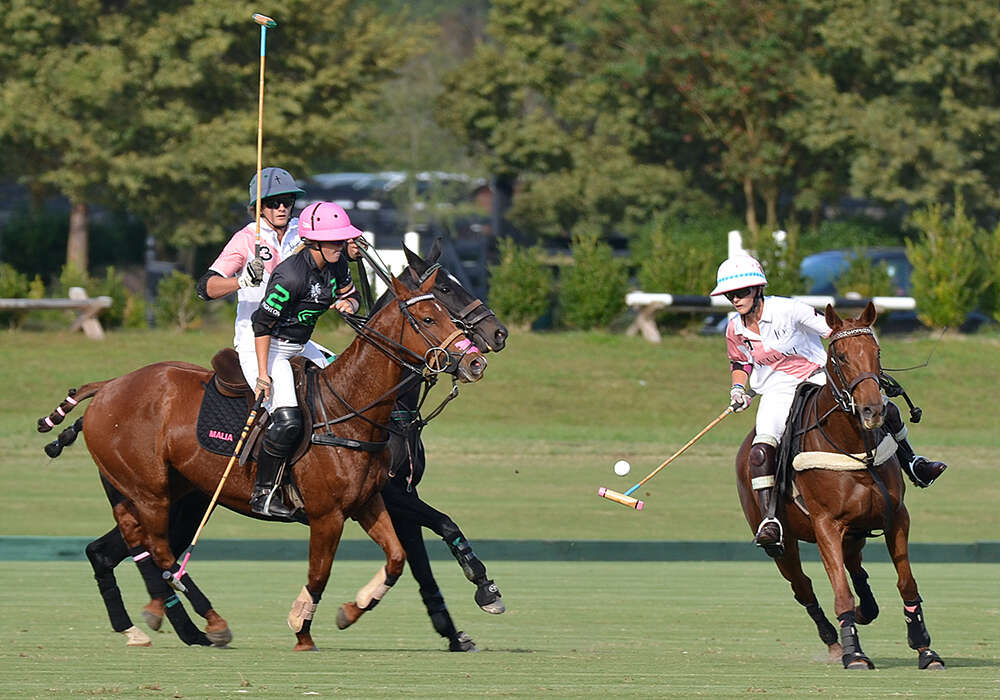 Out East's Hope Arellano pops the ball out the air.
Picking up a goal each in the fourth, Biddle and Martinez kept their momentum going into the fifth as they battled from the penalty line. As quickly as Biddle converted a Penalty 2, Martinez received the same opportunity, adding his third goal in the fifth. Countering once again with a steady hand and accurate swing, Biddle added a Penalty 3 to extend the lead 9-6 in favor of Out East. Making his move for SIG early in the sixth, Hartnett scored back-to-back goals, bringing the scoreboard within one. Consistently scoring and solid on penalties, Biddle countered with one last Penalty 4 conversion. A final field goal by Hope Arellano ended the game 11-8, Out East riding away with the championship title.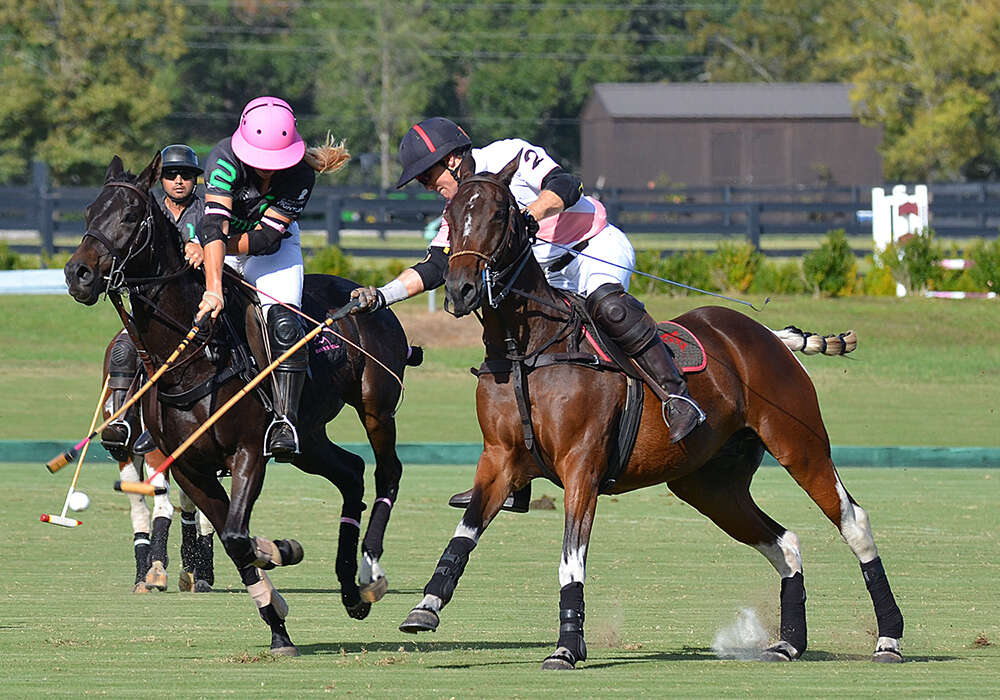 SIG's Malia Bryan goes for the backshot as Out East team owner, John Humphreys, hammers the ball forward.
Having known Tommy Biddle since they were little, siblings Hope and Lucas Arellano grew up practicing with Biddle in Aiken, South Carolina, and Wellington, Florida, before they even started playing tournament polo. "I'd say something that really helped us is that Hope and I play together all of the time and she is my favorite teammate," Lucas Arellano said. "We pretty much know what the other is about to do throughout most of the game." "I absolutely love getting to play with Lucas!" Hope Arellano echoed. "He is always positive and never gives up and I am very fortunate to play with him as often as I do!"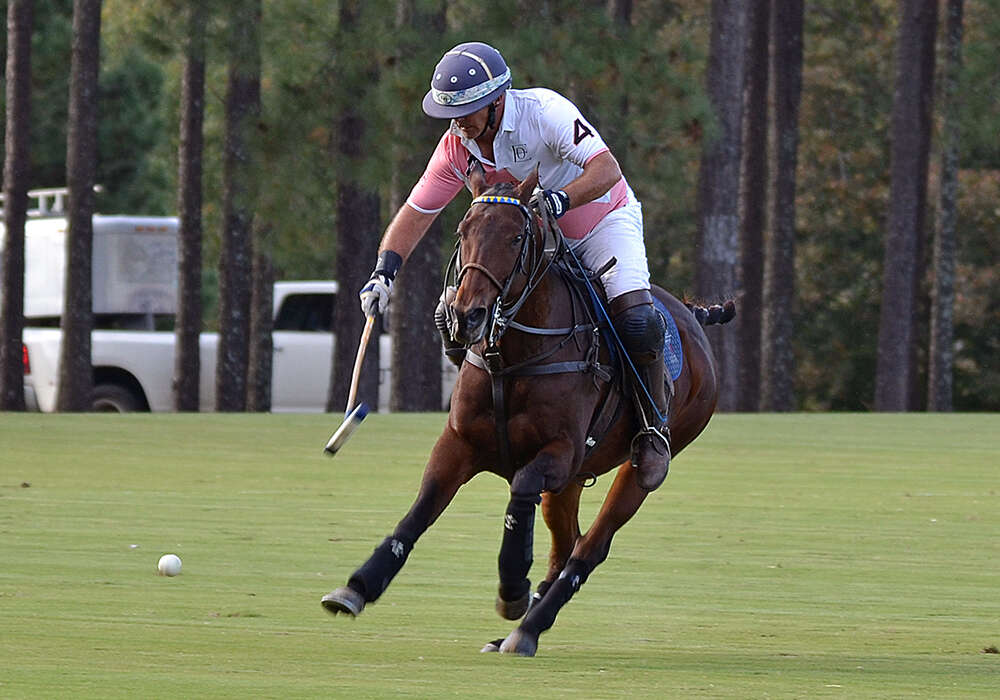 Most Valuable Player, Tommy Biddle, on the ball.
Scoring seven goals for his team, Tommy Biddle was named Most Valuable Player. "I am so fortunate to play with Hope and Lucas [Arellano]," Biddle said. "I have known them since they were very young and our families are such good friends. This tournament was a big win for all of us because we have been working on this for years. John [Humphreys] and I have a great partnership and we have been working on his horses and his game so these results are a huge payoff!"
Biddle's 11-year-old mare Maleficent who he played in the third chukker also received Best Playing Pony honors. "I bought her through Jennifer Williams and she was made by Charly Cendoya," Biddle said. "Maleficent is an amazing mare who can fly and if my daughter Lauren [Biddle] was here she would be ecstatic. Lauren named her and loved her from the day I bought her!"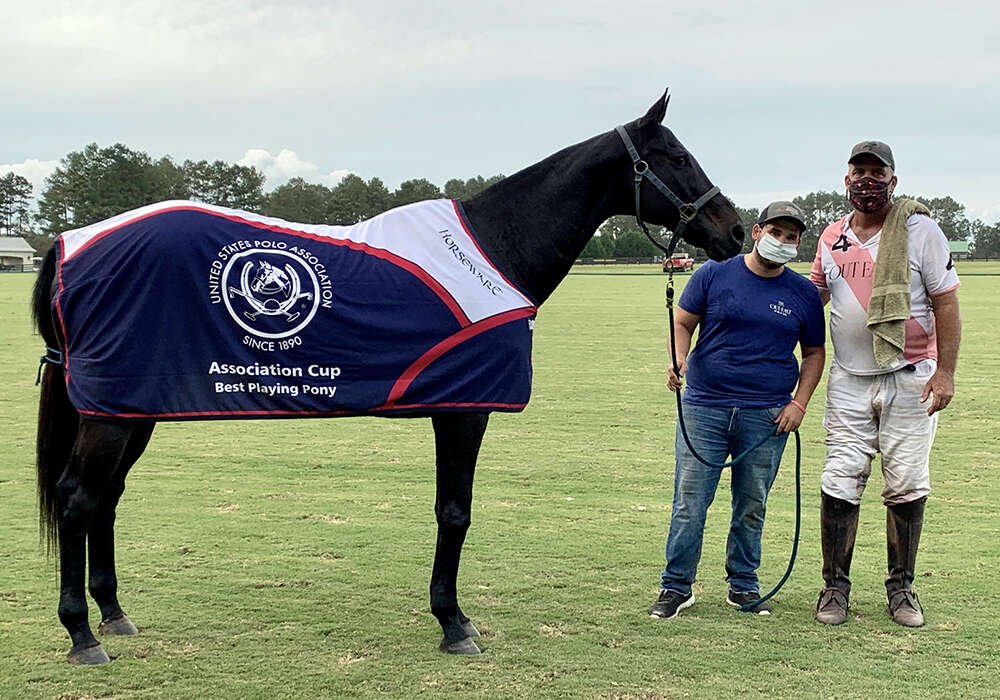 Best Playing Pony: Maleficent, played and owned by Tommy Biddle, pictured with Hernan Ledesma.
Raising the trophy for the first time in 1987 with his father and brother on Biddle Realty, Biddle was especially happy to claim his second Association Cup title. "I felt like I had an angel with me today, but I feel that every time I go on the field!" Biddle said thinking of his daughter. "It means a lot to me to win USPA tournaments because our names go into the Blue Book forever!"
*Hope and Lucas Arellano are members of Team USPA. Team USPA is a USPA program designed to enhance and grow the sport of polo in the United States by identifying young, talented American players and providing mentored training and playing opportunities leading to a pool of higher rated amateur and pro players and the resultant giveback to the sport of polo.
All photos courtesy of ©Katie Roth.