U.S. Polo Assn. Global Brand Ambassador Hope Arellano* will compete in the 2021 Women's Argentine Open, the only American player to participate in the most prestigious women's tournament in the world. Competing in the Texas Women's Open with San Saba (Hope Arellano, Dawn Jones, Tiffany Busch, Zoe Cookson) before flying to Argentina, the 18-year-old has recently been raised to 8 goals (women's outdoor handicap) effective January 1, 2022, making her the highest rated woman in the country. "I feel very honored and I'm going to push myself to play better," Arellano said. "I'm focused on trying to continue improving my string and learning every day!"
Arellano spends most of her time now between Florida and South Carolina, and will be arriving to Argentina soon in order to join her La Irenita teammates Milagros Sanchez, Fatima Balzano and Izzy Parsons. Entering a team in the Argentine Women's Open for the first time this year, La Irenita is a prestigious organization owned by the MacDonough brothers.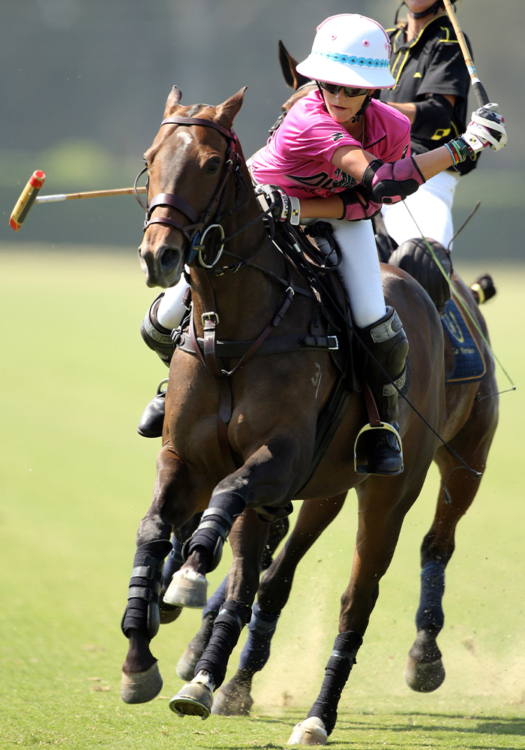 Arellano leads the charge for Dundas in the 2020 Women's Pacific Coast Open at Santa Barbara Polo & Racquet Club in Carpinteria, California. ©David Lominska
You've been raised to 8 goals after a great season. What were your best results and did you expect these results?
"This year so far has been one of my favorites! I had the opportunity to play much higher goal mixed tournaments in Florida which was absolutely incredible! After that I was able to play throughout all of spring and fall in South Carolina! I was lucky enough to play everything besides the two women's tournaments with my brother, Lucas Arellano*, which made it a great fall season! I stayed behind in South Carolina this summer to finish my young horses because I am going to miss the time of the year, I usually am here for that but I'm going to Argentina!"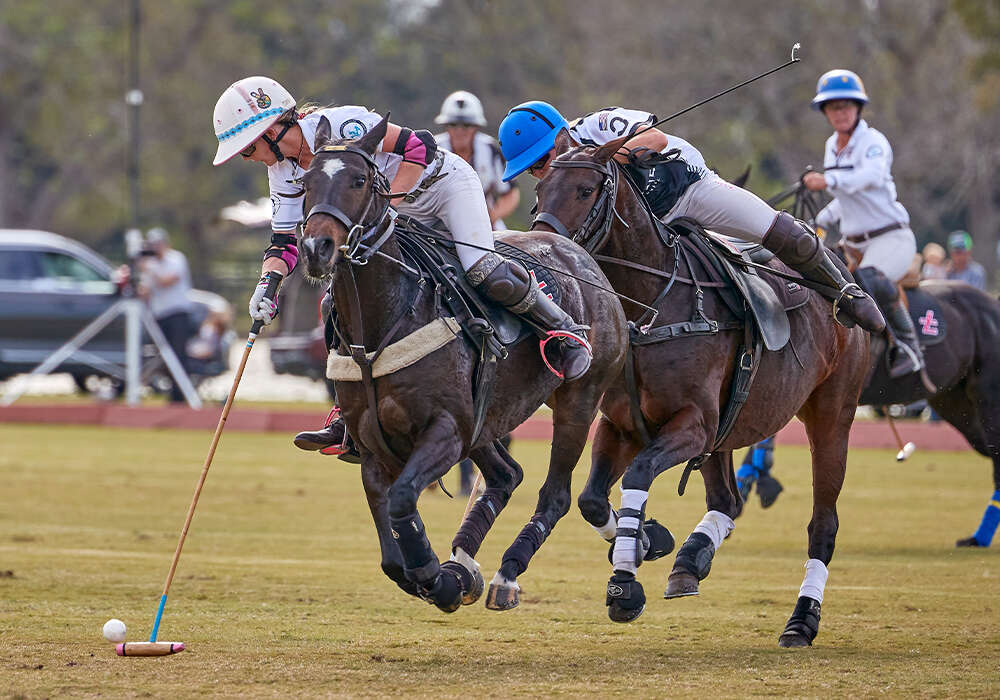 Arellano reaches for the ball in the first day of competition at the 2021 Texas Women's Open at Houston Polo Club in Houston, Texas. ©David Murrell
How do you feel about being the only American player competing in the Women's Argentine Open?
"I am so beyond excited to go to Argentina and play with this team! I have been asked to play in the past and just haven't felt organized enough to do it! I am going to do it now though, and Matías Magrini will be helping me, which makes me feel very comfortable because he knows my style of preferred horses! Our team for the Open has never played together, so we are going early to try and play as much as possible together before the tournament starts! We are a very young team which will make it fun to grow together!"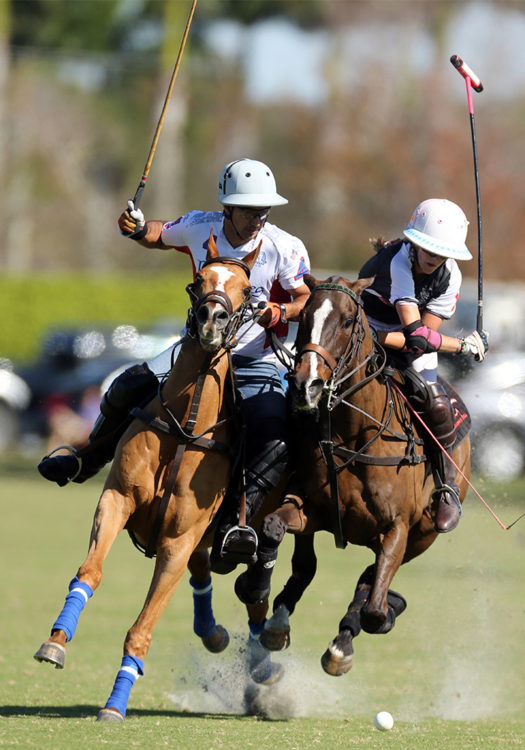 Daily Racing Form's Arellano battles for possession with Patagones' Santiago Toccalino in the 2020 Ylvisaker Cup at International Polo Club in Wellington, Florida. ©David Lominska
What tournaments will you play in Argentina?
"We are going to try and play the La Ensenada Women's Tournament with the same team in order to prepare for the Women's Argentine Open. I will also be playing the Copa De Naciones. As for what I will be doing day to day, honestly, I have no expectations! I just feel extremely fortunate and excited to be able to have this opportunity and to play with such great women!"
*Hope and Lucas Arellano are Active Members of Team USPA. Team USPA is a USPA program designed to enhance and grow the sport of polo in the United States by identifying young, talented American players and providing mentored training and playing opportunities leading to a pool of higher rated amateur and pro players and the resultant giveback to the sport of polo.