Assuming the role of USPA Midstates Circuit Governor during the 2021 USPA Fall Meetings, Jorge Vasquez has added another dimension to his diverse polo career of more than 30 years. Immersed in the horseracing industry growing up in Chile, Vasquez first discovered polo as a teenager while grooming for his uncle in Venezuela. Taking an opportunity in England which would set the trajectory of his career, Vasquez embarked on an international polo adventure, ultimately moving to the United States to work for 10-goal American professionals Mike Azzaro and Owen Rinehart. Involved in every aspect of the game from club management to umpiring, Vasquez's journey has led him to compete all over the world including South America, China, England, India, Egypt, Nigeria, and the Dominican Republic.
Calling Kentucky home for the past 15 years, Vasquez has devoted his time and experience to reenergizing polo throughout the state in part through the formation of University of Kentucky's intercollegiate team. Previously managing polo clubs in Virginia, Tennessee and instrumental in founding Huantie Polo Club (Beijing, China), Vasquez currently brings his background as polo manager to Commonwealth Polo Club (Paris, Kentucky) and Gainesway Farm. Easy-going by nature with a self-described "traveling addiction," Vasquez has learned to embrace the unexpected and challenges as they arise, enabling him to wear many hats with ease. Focused on promoting growth, Vasquez is dedicated to building a bridge between clubs within his circuit and empowering them to make the most of all available USPA resources.
What attracted you to the role of Circuit Governor?
"I've been in polo since I was a teenager and my mission has always been to improve the game and give it more exposure. I have served on the Arena Committee for several years so for me becoming a Circuit Governor is another natural step towards helping to make the sport better."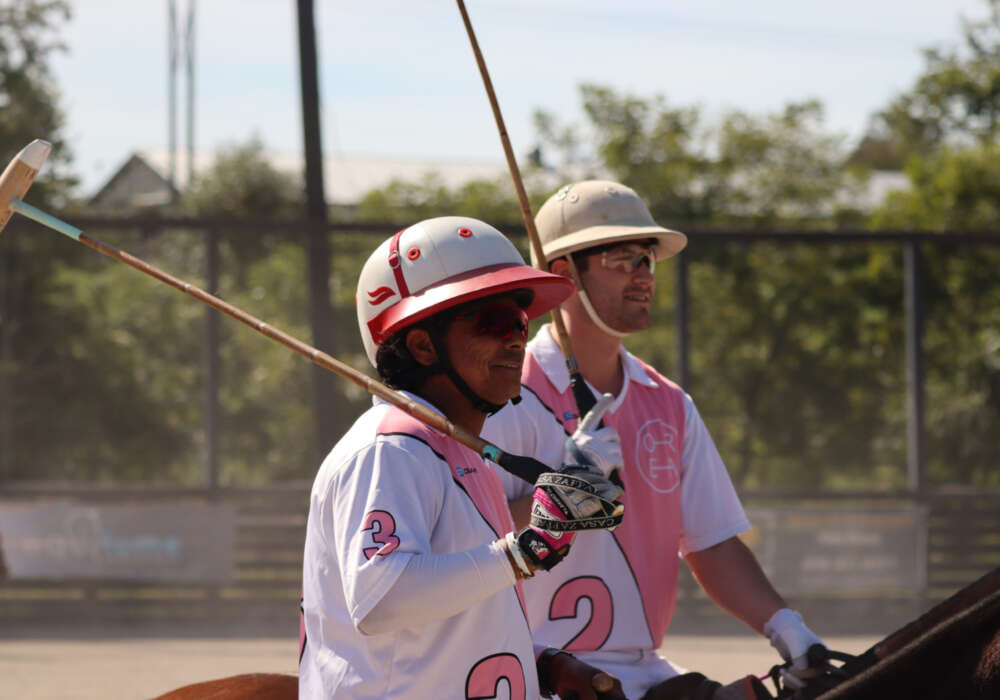 Jorge Vasquez and Orea teammate Nik Feldman during the 2021 National Arena Delegate's Cup. ©Daisy Johnson
What is your equestrian background and how did you become involved in polo?
"My entire family is involved in the equestrian industry. My dad trained racehorses in Chile and Venezuela, my older brother is a blacksmith and umpire, my younger brother is a jockey and my youngest brother, Cristian Vasquez Morales, works for the Umpires LLC. From a young age my dad taught us how to do everything from grooming to cleaning stalls. My uncle was involved in polo, so my dad sent me to work with him in Venezuela as a teenager. When I was 17 I got the opportunity to groom in England. My dad was friends with the manager of the Kennolt Polo team and he thought it was a good opportunity for me to work in England.
After a season working at Windsor Castle for the Flying Tiger polo team I came to the United States and groomed for Owen Rinehart, Mike Azzaro and Dale Smicklas (Michelob polo team) and then I was hired to play professionally. Before long I was working with green horses for Smicklas in Oklahoma and after playing in some tournaments I was raised to 2-goals. The following year I got a job offer to play in New York and I've been playing professionally and managing clubs around the country and internationally."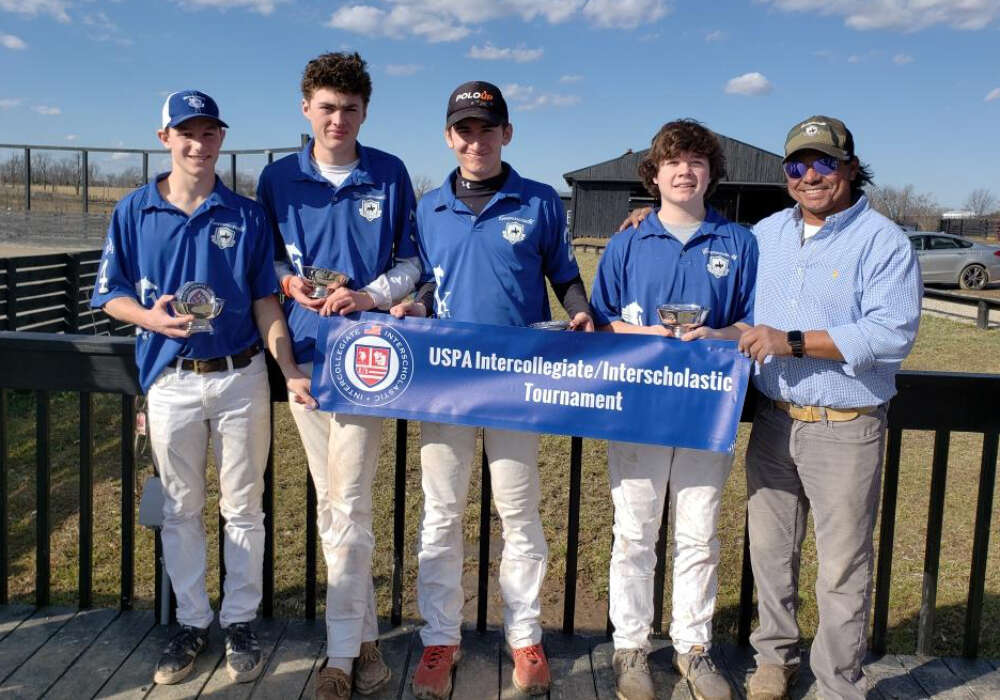 Coach Jorge Vasquez with Central Open Preliminary Winners Commonwealth Polo Club. Pictured are Ford Middendorf, Angus Middleton, Patricio Fraga and Stuart Boland.
Why did you decide to create an intercollegiate/interscholastic team at the University of Kentucky?
"When I managed Keswick Polo Club I used to go to the University of Virginia and play quite a bit because I had friends there. As a result, I saw the benefits of having an intercollegiate club near a polo club, so I restarted the program at the University of Kentucky [UK] in 2005. Prior to that I coached Keswick's interscholastic team who reached a national championship final in 1998 and most recently Commonwealth Polo Club (2018 – 2019) and Lexington Polo Association's (2013 – 2017) interscholastic teams.
Automatically an intercollegiate club makes time keepers, players and grooms available and it adds to the polo community and feeds the sport. At one point we had eight club members who were UK players and I was able to get them discounted memberships so they could stay and play year-round in Kentucky."
What have you learned in your time as a polo manager?
"Most of the time you end up managing personalities more than anything else. Obviously you can't make everyone happy and you have to rely more on your board to back you up on decisions that you make. Also the more you know about all aspects of polo the better off you are because you can contribute to the game in a variety of ways."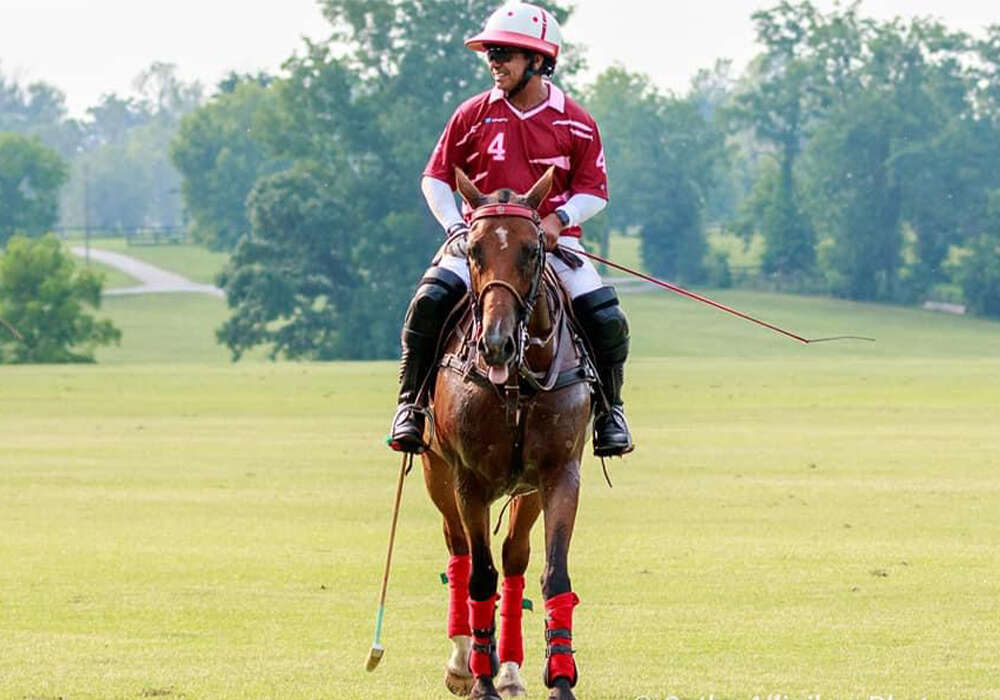 Calling Kentucky home for the past 15 years, Vasquez has devoted his time and experience to reenergizing polo throughout the state. ©Cathy Allinikov Photography
What is one of your favorite polo memories?
"I have a handful, but one of my top memories was coaching UK to win the Women's National Intercollegiate Championship in 2010. Another one was captaining the U.S. team in the Manipur Polo International Invitational in India twice in 2017 and 2019"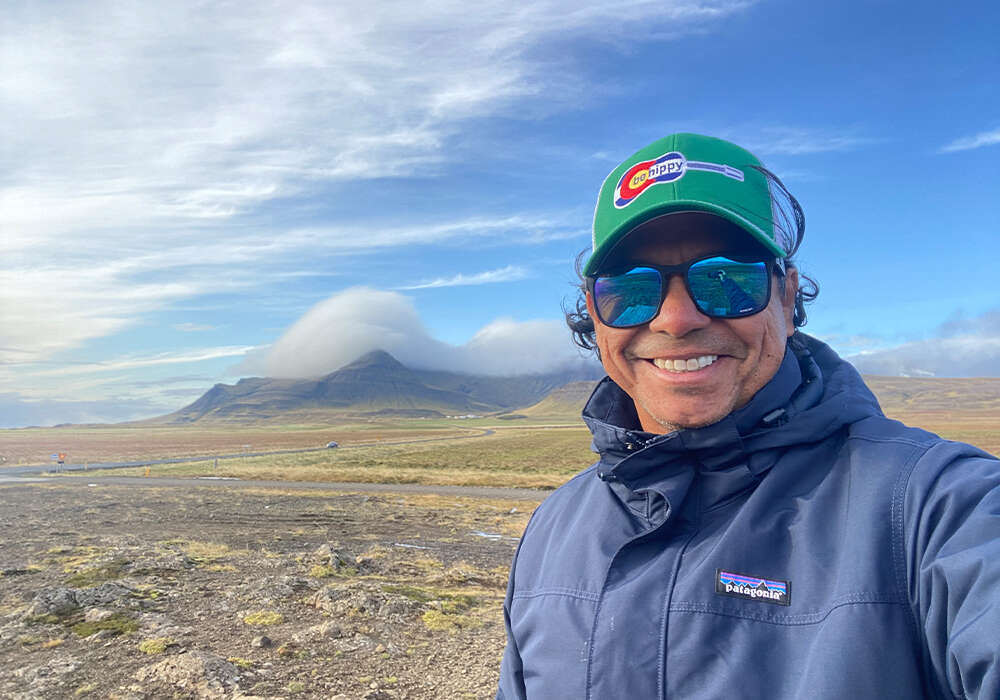 Jorge Vasquez recently traveled to Iceland in October 2021.
What has inspired you to become an avid traveler?
"I've been moving around since I was nine-years-old and I've visited all 50 states, 57 countries, all seven wonders of the world and all seven continents. Traveling, like in life, forces you to deal with so many different challenges because you don't know, for example, if the train you are scheduled to take is going to leave on time or if you're going to have delays. You're at the mercy of so many different things when you are traveling especially when you go to a place you're unfamiliar with. You put yourself out there to gain experience and you learn to go with the flow. I've learned to adjust and adapt when things don't go as planned and that's one of the things that attracted me to traveling. You don't know what is going to happen except where you're going, but you don't know what you are going to experience when you get there or who you're going to meet.
I also love seeing places that most people won't get to see and travel to destinations that aren't as frequently or commonly visited like Antarctica and Madagascar. This year I went to Iceland in October and I'm going to Greenland mid November."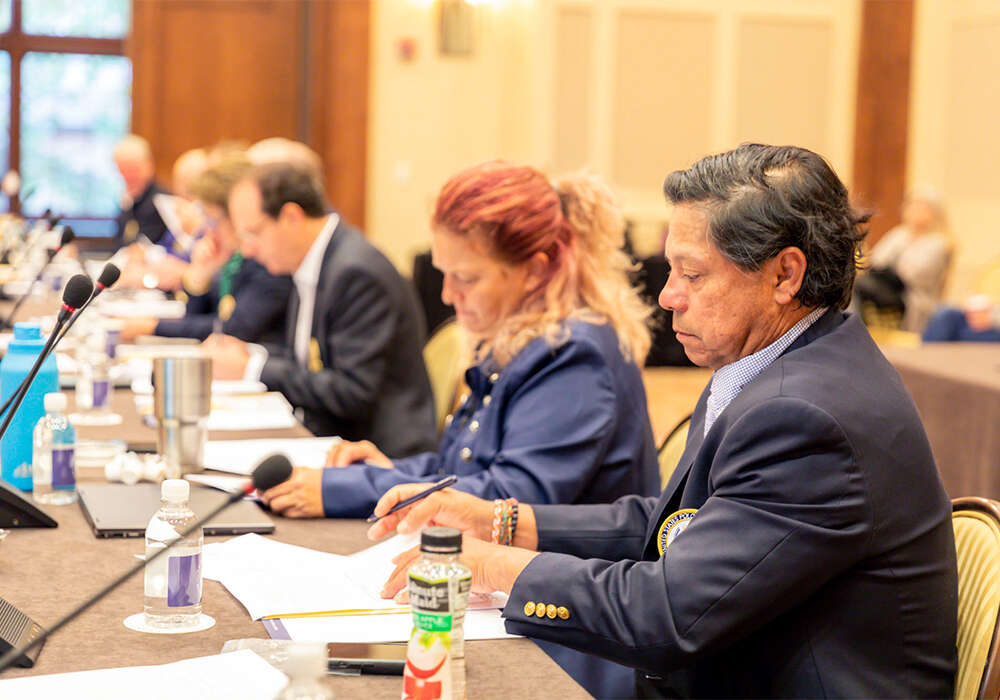 Assuming his new role as USPA Midstates Circuit Governor, Vasquez attended the 2021 USPA Fall Committee, Board of Governors and Annual Member Meeting.
How has the racing industry benefitted you in polo?
"I served as a judge for the first three years of the Retired Racehorse Project Thoroughbred Makeover and I think the racing industry and polo go hand in hand as the game has become faster and the horses more agile. I often go to the races and I provide a lot of Thoroughbreds to polo players. I still do a lot of training myself and I've sent several green horses and polo prospects to players like Iñaki and Magoo Laprida through Juan Valerdi."
What is the biggest goal you hope to accomplish for the Midstates Circuit?
"My main goal is to make sure that all the clubs in my circuit are aware of all the resources at their disposal. I feel like people often need to be reminded. I want the clubs to know that the USPA has many programs and endless opportunities to help every polo club out there and for them to utilize those programs. I've been a part of every program the USPA has to offer from umpiring to coaching and I feel that's something that every polo club needs to take advantage of."
If you have any questions for Jorge about how your club can make the most of the USPA's available programs, he can be reached at jorge@lexingtonpolo.com.