A new face in the GAUNTLET OF POLO®, Santa Clara's Felipe Vercellino has made an impressive debut at the 22-goal level at the International Polo Club Palm Beach (Wellington, Florida), averaging five goals per game in the C.V. Whitney Cup® to rank seventh among all players and ahead of notable 10-goalers Polito Pieres and Adolfo Cambiaso. Entering the USPA Gold Cup®, Vercellino will look to continue his offensive performance to help Santa Clara compete for the second leg of the GAUNTLET.
The only competitor from Chile, Vercellino has been a mainstay at the Santa Barbara Polo & Racquet Club (Carpinteria, California), competing there for the past 10 years and excelling in 16-goal competition including multiple titles with Farmers & Merchants Bank in the Pacific Coast Open, Silver Cup® and America Cup™. Vercellino has seen a steady rise in his career from playing on U.S. soil, but one of his most notable titles came in his home of Chile, representing his home country when defeating USA to capture the X FIP World Championships in 2015. Vercellino has some history playing at the highest levels of polo in the USA, including competing in the 26-goal at International Polo Club Palm Beach (IPC) with Orchard Hill in 2017, losing in the final to Valiente in the C.V. Whitney Cup®.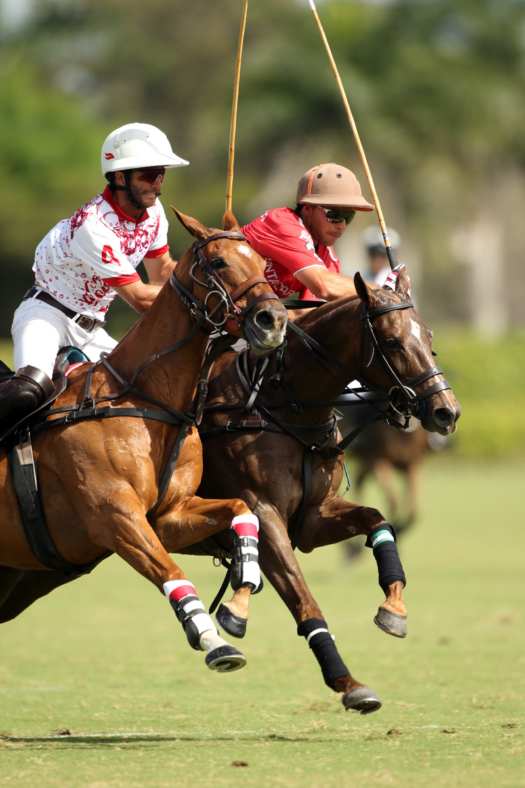 Felipe Vercellino has excelled competing alongside the top players in the GAUNTLET OF POLO®. ©David Lominska
Since his experience at the 26-goal level, Vercellino has steadily improved and returns to IPC as a new member of Santa Clara, joining Luis Escobar and former Old Hickory Bourbon teammates Miguel Novillo Astrada and Will Johnston. Vercellino has taken the lead with penalty duties, taking all 15 attempts and ranking second among all players with 2.5 penalty goals per game to provide a consistent source of offense for his team. Demonstrating an offensive intuition that constantly puts him around the ball, Vercellino has been the catalyst for Santa Clara's attack, producing the most scoring chances both individually, with 6.8 shots per game, and via the pass with 1.8 assists per game. Playing a fast-paced game that can often exceed his 6-goal status, Vercellino has been a crucial addition for Santa Clara as they set their sights on advancing in the USPA Gold Cup®.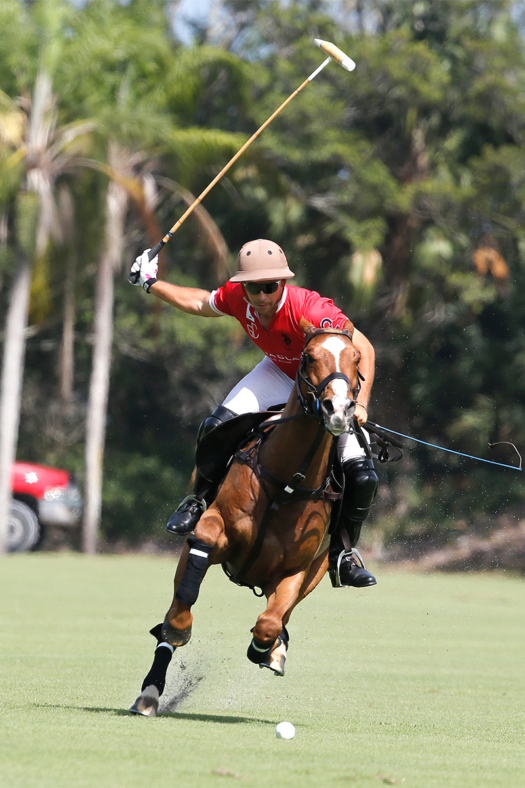 Felipe Vercellino is leading Santa Clara in both goals and assists. ©Alex Pacheco
Vercellino and the Santa Clara team return to action on Thursday, March 11 at 3:00pm ET against C.V. Whitney Cup® finalist Scone. Polo matches at IPC are not open to the general public except for ticketed Sunday brunch. Online viewing is available with a subscription at globalpolo.com.