Ever since Polo was billed as the "sport of kings," elegant picnics have joined the festivities. In today's Polo, a renaissance has already begun with new business ideas around polo picnics.
A spectator sport frequented by the aristocracy, Polo is also known for its picnics on lush green fields. This tradition dates back to ancient times, but is also found in today's Polo. The history of picnics is interestingly described in a recent story by Alexander Lee. It is speculated that the word is an amalgam of the French words piquer (to peck/peck) and nique (for a small amount/nothing). It was first used in the stilted satire in 1649 to portray the hypocrisy of the French Revolution, where a character named Pique-Nique was the voracious protagonist who rebelled against the French monarchy. With the fall of the monarchies after the French Revolution, the picnicking aristocrats fled all over Europe (to Austria, Prussia and Great Britain). In 1801 the British Pic Nic Society was founded under the supervision of the fleeing population; it wasn't as ornate as it is now, but it gained popularity (Source: History Today). Around the same time, the rising middle-class population became more outdoors, and picnics became a decent rustic affair with music, dancing, and lunches.
PICNICS AND POLO: A PERFECT HARMONY
In the Victorian era, it was imperative that the upper class of England ate food outdoors with tables, bedding, crystals and servants. As the general public sought the good life, picnics became a gastronomic affair (Source: National Public Radio). Multiple Telly Award winner, owner of JMFdeA Press and author of Sassy Food, Ja-ne de Abreu states that polo made its way to the United States in 1876 because of its fame as a cavalry training sport. The first game in Hawaii was played in 1880. King David Kalakaua turned Kapiolani Park into a polo field, and picnics became common for spectators as a way to refresh. Ever since Polo was billed as the "sport of kings," elegant picnics have joined the festivities. Polo in Dubai took root in the 1980s, nearly a decade after the formation of the UAE as an extension of Arab desert culture. This Bedouin lifestyle has always been about community and tribal spirit, permeating well into the polo games. In Africa, polo picnics kept the same air of exquisite luxury. A BBC historical account notes that eating under the tree was a form of relaxation during the hunting, herding and exploration phases of mankind, which is why they ate such meals even before the term 'picnic' was invented. Unsurprisingly, polo as a blend of hunting and horseback riding, without violence, made picnics an easy post-game affair.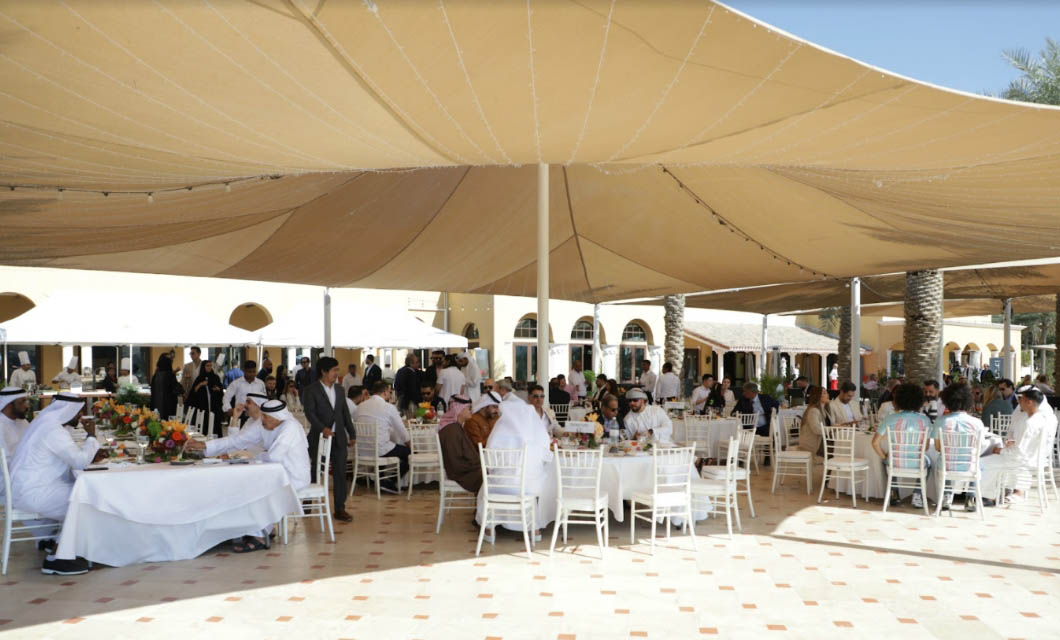 Dubai Polo and Equestrian Club
POLO AND PICNIC AROUND THE WORLD
Ja-ne de Abreu notes that polo has been one of the links between India and Hawaii. Hawaii's established paniolo (cowboy) culture sparked an influx of skilled riders and horses, and polo became an instant favorite. Traditionally, a skydiver lands on the field and introduces the players before the match. Ja-ne tells of a fun picnic exercise at the Hawaiian Polo Club called The Picnic: "Every year for the last game of the season, everyone brings an unwrapped gift for an underprivileged child to wrap and put under the Christmas tree." In addition to the sweet touch, polo picnics in Hawaii have turned into a myriad of options over the years, such as DIY (with a tailgate, blanket, or portable seats), takeout from local restaurants/sandwich shops, or elegant baskets made by chefs. chefs who have a personal touch. While the unspoken dress code carries the elegance of the elite, the food has shifted to a casual approach.

Hawaiian polo club
Over the years, polo picnics have become easier. Polo picnic menus are now a standardized sequence that revolves around a charcuterie board of luscious cheeses and fruit, or neat British-style sandwiches often found at Royal Ascot games. In the Middle East, in Dubai, Leorraine Tala, of the famous Dubai Polo and Equestrian Club, says: "The Polo Picnic in Dubai is fashionable and fun, and family-friendly. People sit on colorful blankets and folding chairs, with light snacks and refreshments." She says: "Most picnickers have pre-booked their picnic baskets with the Dubai Polo & Equestrian Club, and they're in for a delicious feast!" Founded in 2004, the club offers a variety of workout options in addition to wellness opportunities, and divot stomping continues to be a popular polo picnic tradition. In the 2021 Lux Afrique Polo, one of the most prestigious polo events in Africa, Fabien Bernard notes, "We didn't include picnics in our event, it's more African food trucks and a tasting experience… The food trucks are from Nigeria, Ghana, Kenya and South Africa and the refreshments this year were sponsored by Hennessy Nigerian food is culturally popular."

Lux Africa
According to Hillary Hoffower, in a September 2020 Business Insider report, the pandemic brought a new wave of millennial interest centered on pop-up picnics, with people spending big on themes like "the bachelorette" and there are ice cream parlors. Food trucks have gained popularity, coolly dispelling concerns about hygienic cutlery and garnishes. One of those companies specifically focused on COVID-safe polo picnic packages, and this adjustment earned them accolades from the guests at the Greenwich Cup.
THE FUTURE
While the world is optimistically holding its breath about the future after the pandemic setback, the hygiene measures required within Polo Championships and hospitality businesses remain here to stay. Polo in Hawaii also came to a bit of a standstill with the pandemic, but quickly came back together with guidelines: tables are more spread out, the reduced crowds gather on the sidelines until halftime, after which entertainment is provided by the a local band.

Dubai Polo and Equestrian Club
A firm promoter of working with different media to connect with others through stories, Ja-ne envisions polo as an exciting event with millennials and Generation Z audiences. Tala added: "Millenials love fun outdoor activities and instagrammable places like Dubai Polo & Equestrian Club. The youth are quickly drawn to all things horse and sports, especially in the Middle East. It is even safer to be outside during the pandemic, as it is more convenient to keep your distance than closed off locations." In the African polo scene, Fabien adds, "Millennials and Generation Z are becoming part of the polo scene and seeing it as another escape to a luxury event." With its popularity among the next generation, the sport's history remains strong.
Monet painting public domain
In addition, a polo picnic renaissance has already begun with new business ideas. Madrid-based Atelier Teratoma combines astronaut backpacks with the polo picnic basket. These bags have cushions, USB ports, Bluetooth screens and a solar panel for charging along with regular storage space (Source: Fast Company). Connor Tighe, in an April 2021 report, explains a new company offering an igloo-style picnic, where the interiors have a lavish setting while being completely protected from the weather outside with transparent panels.