This past weekend marked the 34th anniversary of Don King Days, which is always held on Sunday and Monday of the Labor Day Weekend. Don King Days features a variety of events; polo, cowboy polo, championship steer roping, and bronc riding.
Don King Days stared in 1989 when a group of ranchers, ropers and friends of Don King organized the event and named it in honor the world-renowned saddle maker and King's Saddlery founder who contributed so much to the western culture. Their intent was to celebrate the classic equestrian events unique to the Sheridan area — polo, steer roping and bronc riding. This event truly recaptures the spirit and traditions of the west, and the open-air, unconfined and unhurried atmosphere of rodeos past.
Spectators can get right close to the action, there are no arena fences or barriers. On Monday, Sept. 5, 2022 at the event, one steer from the steer roping ran into the line of camp chairs causing some of the spectators to hurry out of the way, and a bronco nearly did the same, only to be run back into the grass by one of the cowboys. No one was injured.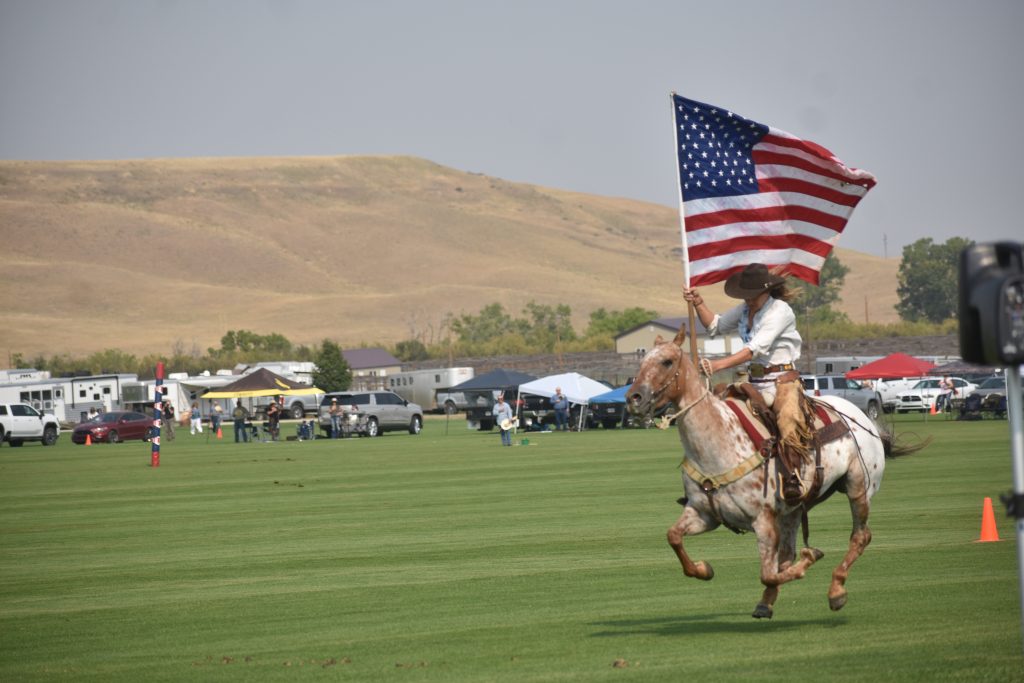 The largest polo tournament of the Big Horn Polo Club's season is played over this weekend, culminating with the Don King Days Cup on Monday. This year the Wyo Ag Services polo team took the win over the Evergreen team.