La Dolfina Saudi and Cria La Dolfina Earn Statement Wins in Argentine Open
Ushering in the eighth day of competition in the Argentine Open at Palermo, La Dolfina Saudi (Adolfo Cambiaso, Adolfo "Poroto" Cambiaso Jr., Juan Martin Nero, Pedro Zacharias) faced La Irenita Clinova (Facundo F. Llorente, Tomas F. Llorente, Bautista Bayugar, Isidro Strada), where 16-year-old Poroto Cambiaso continued to dazzle in his Triple Crown debut season. Matching his father's achievement scoring seventeen goals in the Palermo Open and coming just shy of the Argentine Open record (2006) held by Agustin Merlos at eighteen goals, Cambiaso and La Dolfina Saudi carried their momentum towards the finals in an impressive 23-4 victory.
Reconvening on Field 2, Ellerstina (Facundo Pieres, Hilario Ulloa, Gonzalo Pieres, Nicolas Pieres) met Cria La Dolfina (Guillermo Terrera, Tomas Panelo, Diego Cavanagh, Alejo Taranco), where Cria La Dolfina's 31% shooting from the field and a five-goal performance from Cavanagh overcame their foul troubles to take the narrow 9-8 win.
Undefeated in bracket play, La Dolfina Saudi's Poroto Cambiaso kick-started his historic day on a run of five unanswered goals, including three early conversions at the line. Answering briefly for La Irenita Clinova was Facundo F. Llorente, but La Dolfina Saudi was quickly back on the offensive attack with back-to-back goals from Zacharias, followed by four more field goals on seven shots from the younger Cambiaso to establish a dominant 12-1 lead at the half.

Stringing together another four-goal effort from Poroto and Zacharias to ignite the second half, Facundo F. Llorente provided La Irenita Clinova's second goal of the contest in the sixth chukka. Converting twice more from the penalty line, Cambiaso was joined by Nero in the field to give La Dolfina Saudi a smothering eighteen-goal lead. Unable to mount sustained pressure and with just twelve shots from the field, La Irenita Clinova's Bayugar struck twice in eighth, but thirty-three combined shots from La Dolfina Saudi resulting in seventeen off the mallet of Poroto delivered the dominant 23-4 win.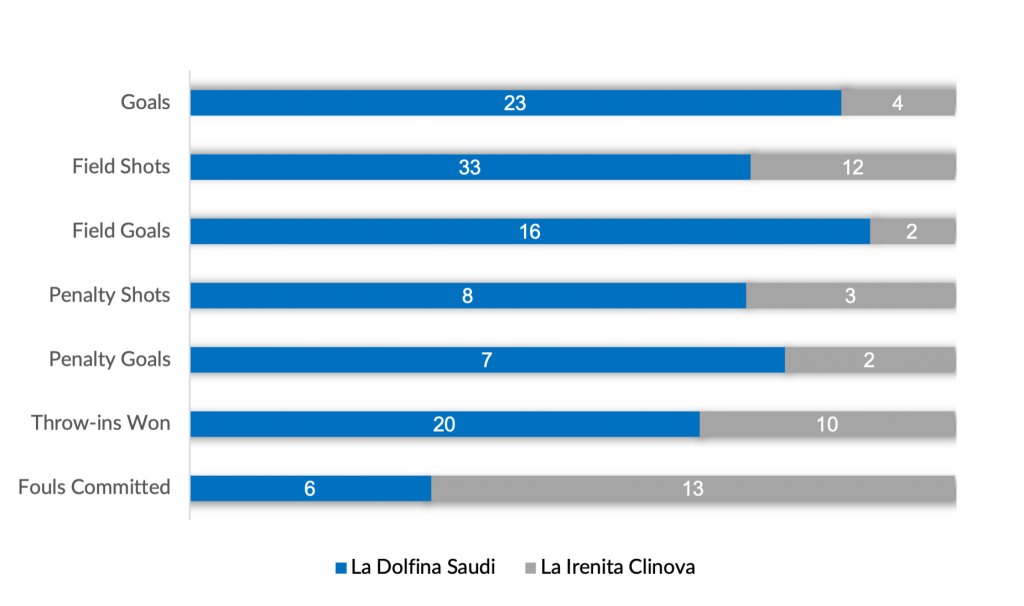 Capping off Sunday's action, a contested match-up between Ellerstina and Cria La Dolfina began on the field on a drive from Ellerstina's Gonzalo Pieres, only to be followed by goals from Terrera and Cavanagh to bolster Cria La Dolfina into the lead 3-1. Missing two early penalty shots in the first chukka, Facundo Pieres hit back-to-back conversions, but a final drive from Panelo gave Cria La Dolfina a slim 4-3 advantage at the horn.

Maintaining their momentum in fifth, a conversion from Cavanagh and field goal off the mallet of Panelo kept Cria La Dolfina in the lead, but a strong seventh for Ellerstina with another two from Facundo Pieres at the line positioned Ellerstina with the momentum approaching the latter-stages of the half. Despite committing thirteen fouls and sending Facundo Pieres to the line eight times in the match resulting in six Ellerstina goals, the heated battle ultimately came down to a crucial conversion for Cavanagh that would seal the nail-biting victory for Cria La Dolfina 9-8 and keep them in contention for the Argentine Open.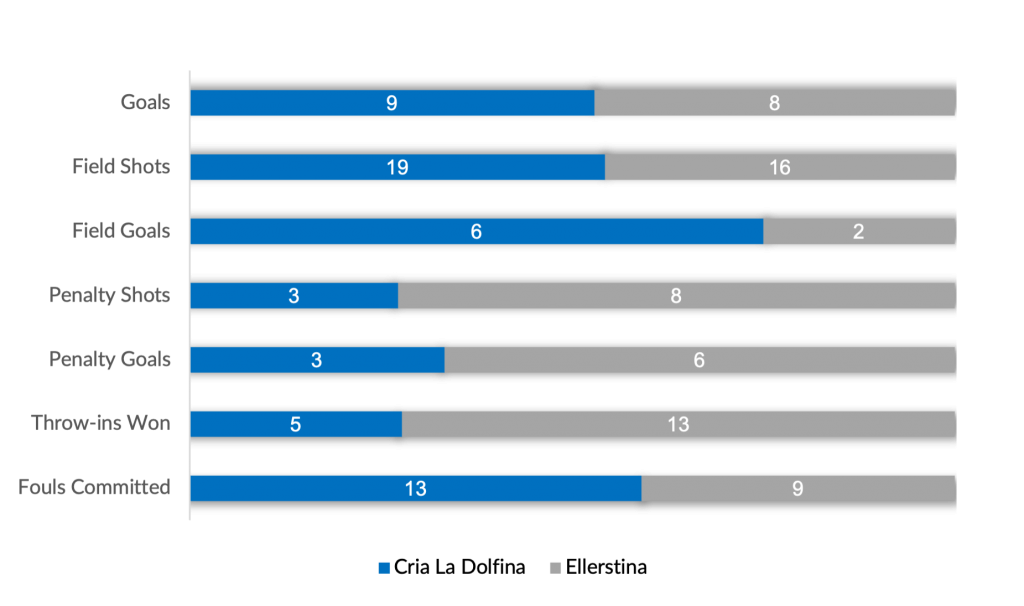 Next Fixtures
November 25
La Irenita Gsquared (0-3) vs La Hache Perpool (0-3)
La Natividad (3-0) vs La Irenita Grand Champions (3-0)
Photo Credit ©Matias Callejo/Prensa AAP