On Saturday, February 19, 2022, 9-goaler Nico Pieres returned to the field for the first time almost four months. In an important day for polo worldwide, Pieres participated in the U.S. Polo Assn. 40-Goal Challenge at International Polo Club (IPC) in Wellington, Florida, to benefit the Polo Players Support Group.
Suffering a spinal cord injury resulting from tough fall in October 2021 in the Hurlingham Open during a match between Ellerstina and La Dolfina Brava in Pilar, Argentina, Pieres was uncertain about his future in polo. But following a successful surgery and rehab, the chances of his ability to return to high-goal polo became finally became a reality. Pieres spoke to CLICKPOLOUSA following the U.S. Polo Assn. 40-Goal Challenge on his triumphant comeback.
How do you feel a day after being on the field?
"I have no pain or odd feelings, which is the most important thing. I am very happy to be on a horse again, playing, and feeling well. Now I have to move forward."
Were you more relaxed returning in an exhibition game?
"It was an important game, an important event, I liked being here. Now I am really looking forward to playing a real game."
What did you think when you were invited?
"I knew this game was going to be good for me, to play against good players, good horses, when they invited me, I didn't know if I was going to make it, but the week before I told the guys 'I'm ready to do it.' It was a good test for me, for my polo, my riding, my hitting. I'm getting there, I'm not at 100% in polo, but I am 100% with my neck and my body. I need to get a bit more confidence and play more games."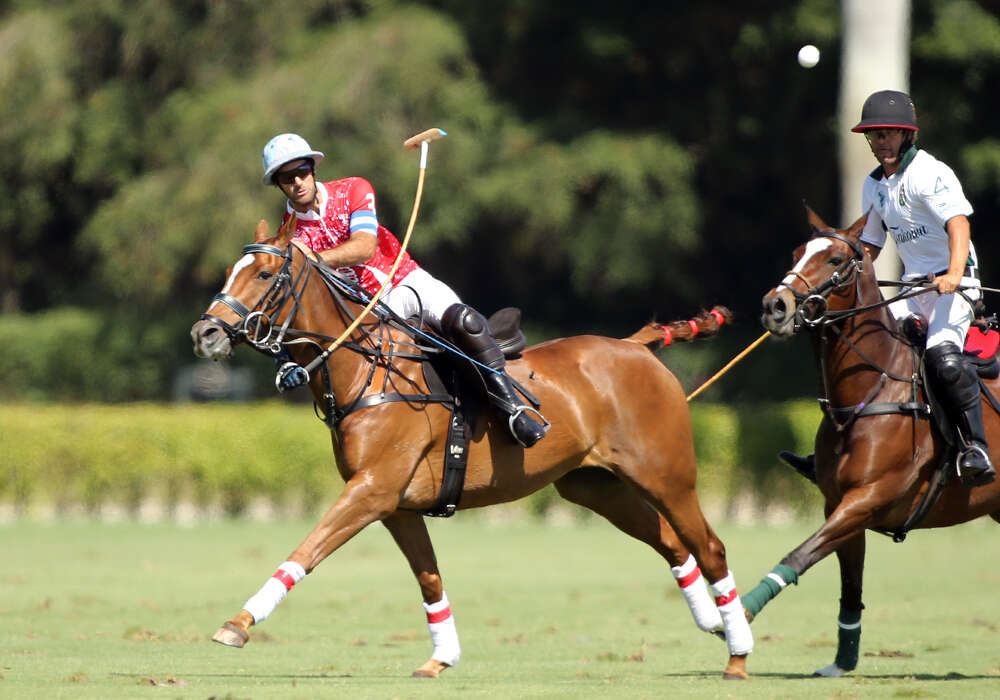 After missing four months due to his surgery and rehab, Pieres is finally ready to swing the mallet in competition once more.
Did a lot of people help you during this process?
"A lot, and not only those who are closest to me, but also rivals who are helping me and talking to me, Adolfo [Cambiaso], Pelon [Stirling], [Juan Martin] Nero, from every team. I'm really want to thank everybody. Last year was not easy for me, but looking back I am happy that I had the surgery, at the right place, at the right moment. Things happen for a reason. I'm happy now and I'm looking forward."
What are your next steps?
"I need to keep practicing and getting back in the rhythm, which I am not there yet. I spent three and a half months not getting on a horse. Now I need to keep moving forward, riding, playing practices and, when I feel well, I'll play some games."
Officially returning to GAUNTLET OF POLO® action at IPC, Pieres can be seen along side teammates Gillian Johnston, Nico Escobar* and Julian de Lusarreta as they compete for the second leg in the GAUNTLET, the USPA Gold Cup®
*Nico Escobar is a Graduating Team USPA Member. Team USPA is a USPA program designed to enhance and grow the sport of polo in the United States by identifying young, talented American players and providing mentored training and playing opportunities leading to a pool of higher rated amateur and pro players and the resultant giveback to the sport of polo.INTERNATIONAL POLO CLUB PALM BEACH