Organizing everything from eight horse strings to team accommodations and the smallest of details in between, preparing for any Federation of International Polo (FIP) World Polo Championship is a monumental task of Olympic proportions. Requiring both a laser focused team and a meticulous tournament coordinator to execute from start to finish, Felipe Del Sel is the man whose expertise will bring the XII FIP World Polo Championship to life this October in Palm Beach County. With three previous FIP championships under his belt (2011, 2015, 2017), the former FIP Chief Deputy Executive's experience includes 13 World Polo Championship playoffs and six FIP European and Ladies European Polo Championships solidifying the trajectory of his career.
Born and raised in the polo mecca of Buenos Aires, Argentina, Del Sel unexpectedly fell in love with the game as a teenager on his family's farm south of the city. Earning a degree in Business Administration from CEMA University, Del Sel began his decade-long career with FIP in 2010, returning to school to study Sports Marketing at Universidad Catolica Argentina along the way. Traveling the globe from Chile to Australia to offer assistance (and quick problem-solving), Del Sel sheds light on what it takes to make an international polo event of this magnitude come together flawlessly.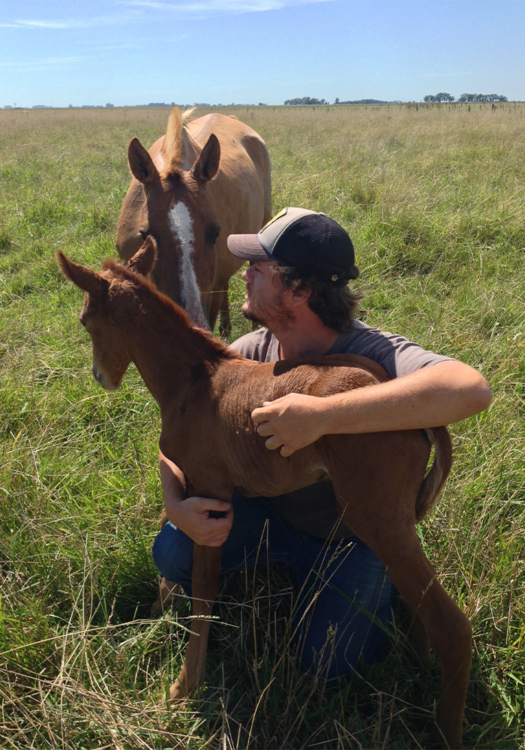 Born and raised in the polo mecca of Buenos Aires, Argentina, Del Sel's equestrian love affair began at an early age.
What is your equestrian background and how were you first introduced to polo?
"My father started playing polo when he was in his thirties and is still playing at 72 years old! I always liked to ride on my family's farm in Argentina and although my dad really wanted me to play polo I was not really interested when I was younger. His insistence finally paid off when I was around 15 years old when one day I hopped on a horse to stick and ball just to get him off my back. I guess the joke's on me since I haven't stopped playing polo, breeding horses and even having a polo-related career ever since!
After I graduated from college I traveled to play in Portugal in 2005 and 2006 and in 2011 I won the 16-goal Copa Ciudad de Lobos at Palermo."
What are your responsibilities as FIP Tournament Coordinator?
"At this stage before the start of the tournament, I assist the USPA in getting everything ready for the eight teams during their stay and ensure that everything runs as smoothly as possible once they arrive. I mainly focus on the horse strings, venue, schedules, and team logistics including booking hotels and accommodations and organizing meals, transportation and social events. Because the FIP World Polo Championship is an international event where national teams travel from all over the world and compete on pooled horses, it adds a layer of complexity not usually found in other polo tournaments."
How did you begin working for the Federation of International Polo?
"In 2010 FIP was setting up its headquarters in Buenos Aires, Argentina. Alex Taylor, current FIP CEO, was looking for someone with a polo background and business experience. My father-in-law knew Alex [Taylor] from the Argentine Polo Association so he introduced us. I started working for FIP in November 2010 as Chief Deputy Executive and over 10 years learned more than I could possibly imagine and met and worked alongside great people who really shaped me and my career.
In 2021 I left FIP and started working with the USPA as Tournament Coordinator for the XII FIP World Polo Championship because I have a lot of experience organizing this event in previous years."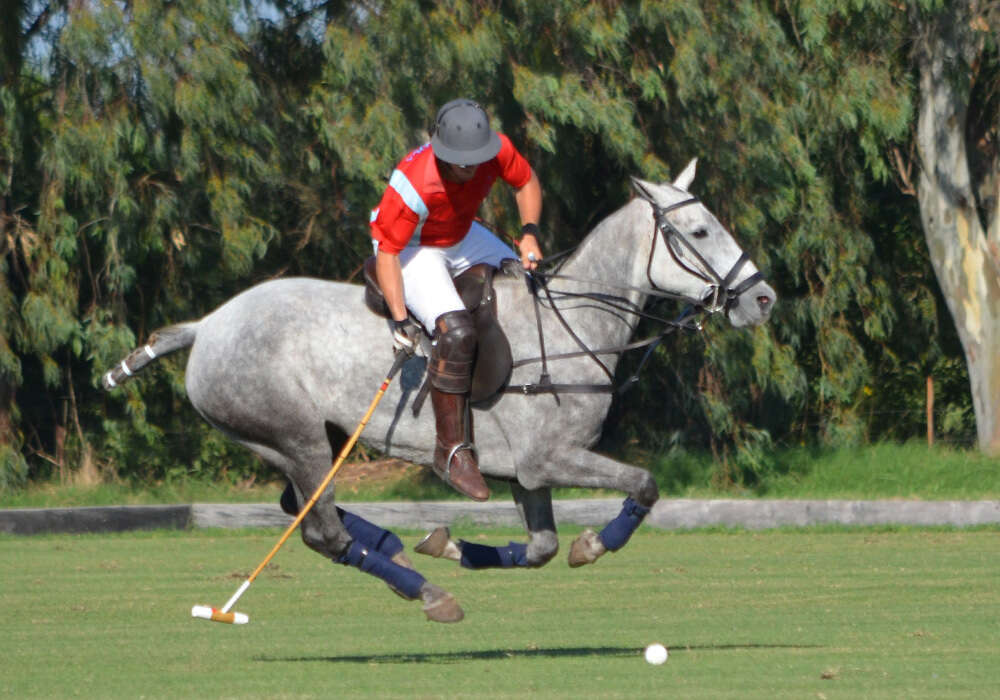 Del Sel playing at Araucaria Polo Club in Buenos Aires, Argentina.
What do you feel are the most important qualities or skills that would enable someone to excel in this position at such a high level?
"Being able to adapt and improvise are qualities that have helped me the most in the past. I have organized FIP events all over the world and no two venues are the same. Similar issues may come up but what works in one country may not be possible in another. Being able to come up with creative solutions while on the clock is important and a big part of being able to deliver an amazing event. Also 'prepare for the worst, hope for the best,' is a motto that has helped me a lot over the years. Unexpected things happen so you should be ready for anything."
What are the different factors to consider when coordinating an international tournament of this level?
"I think that there are a few key aspects to consider when coordinating these types of events: horses, venues and hotels. Providing good horses to the teams improves the chances of having a great tournament. Also, it is especially important to ensure that all teams have horses of a similar quality to provide a level playing field. In FIP tournaments where horses are drawn typically the best teams are the ones who adapt the fastest to the horses provided. In terms of venue and hotels I believe it cannot get any better than the options in Wellington, Florida.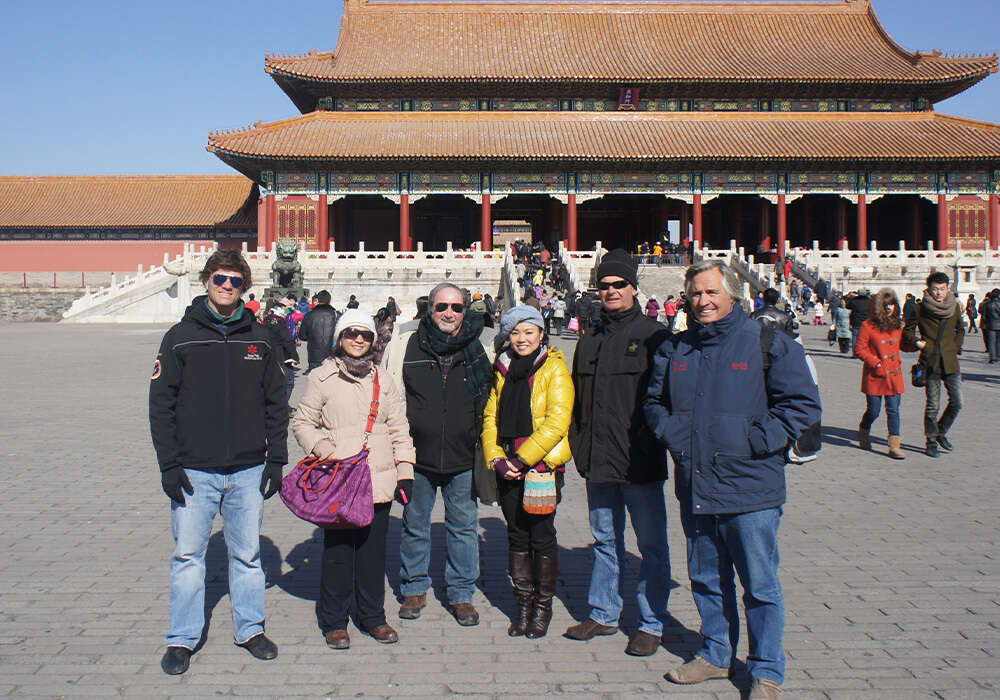 Del Sel in Beijing, China, during the 2012 Snow Polo World Cup alongside current USPA President Anthony Coppola, Daniel Boudou and Chris Bethel.
What have been your favorite polo venues throughout your travels?
"I had the opportunity to visit some amazing places during my time at FIP including the Royal Selangor Polo Club (Kuala Lumpur, Malaysia), the Olympic Stadium (Berlin, Germany), International Polo Club Palm Beach (Wellington, Florida), Chantilly Polo Club (Paris, France) Villa A Sesta Polo & Equestrian Club (Siena, Italy) and Sotogrande Polo Club (Malaga, Spain) among others. They all have been great places to organize tournaments and each location has something special to offer – the food in Italy, nice weather and beaches in Spain, the historical location in Berlin, and the Malaysian culture."
What has been your most rewarding accomplishment so far?
"FIP tournaments are special because they are polo's version of the Olympic Games. The end goal is not just to win and be crowned champion but also to represent your country and take part in something bigger than yourself. Players and coaches usually stay in the same hotel and that gives them the opportunity to hang out and spend a lot of time together that they usually would not have. For me the most rewarding part is when a tournament ends and all the teams and coaches, not just the winning team, go home happy with a smile on their face. Then I'll know we did a great job."
Stay up to date with all the latest information leading up to the XII FIP World Polo Championship on the tournament landing page at uspolo.org.