Action in the Justerini & Brooks Prince of Wales Trophy continued at Royal County of Berkshire Polo Club as Great Oaks LL and Park Place Vaara engaged in a close battle to continue the tournament trend of competitive matches decided by the narrowest of margins. Nearly identical in penalties committed and goals from both the line and in open play, Great Oaks LL managed to separate themselves in doubling their shots against Park Place Vaara from the field, followed by breakout offensive performances in the third and fifth chukkers to claim the 9-8 victory.
Utilizing their established chemistry, Park Place Vaara's Juan Britos and Hilario Ulloa continued their strong offensive play from the 22-goal high goal season in Palm Beach County, striking first to combine for four goals to give their team the early 4-0 advantage. Unable to reach the scoreboard in the first two chukkas of play despite taking six shots from the field, Great Oaks LL finally found their footing with crucial contributions from Dillon Bacon and Cruz Heguy. Combining for three goals, including a successful conversion for Heguy to bring themselves back into contention, Great Oaks LL entered the break trailing 4-3.

Kept off the scoreboard to close out the first half, Ulloa and Britos remerged with a charge and two unanswered goals from the duo increased Park Place Vaara's lead to three. Reaching back to their high shooting successes of the third chukka, a field goal from James Beim initiated a strong offensive performance for Great Oaks LL with Heguy closing out the chukka on three consecutive goals. Tied 7-all for the first time in the match, two more goals from Beim and Heguy managed to mitigate a final push from Park Place Vaara's Ulloa to complete the comeback and take the match 9-8.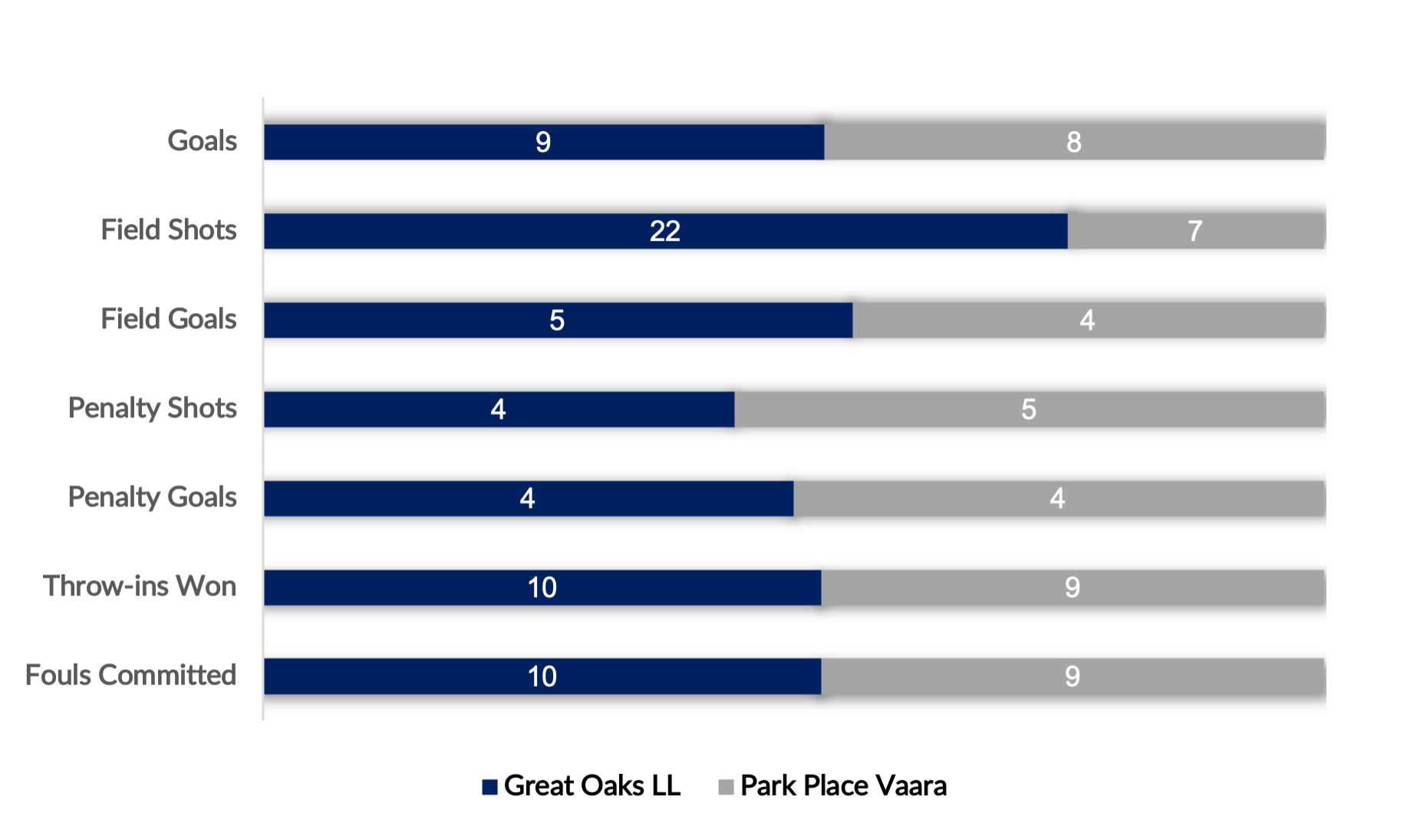 Play resumes May 7 with reigning Prince of Wales champions Thai Polo NP making their debut against Monterosso.