Concluding regulation play in the Justerini & Brooks Prince of Wales Trophy hosted by Royal County of Berkshire Polo Club (RCBPC), King Power and Cibao La Pampa/Chapaleufu we still searching for their first win of the 22-goal season. Determined by just two goals, King Power's execution from the field, including a combined six goals in open play from Mackenzie Weisz and Aiyawatt Srivaddhanaprabha lifted King Power to the 14-12 victory.

Combining for eight shots from the field in the first half, King Power's Srivaddhanaprabha and Weisz contributed two goals for King Power, as teammates Nico Pieres and James Harper united on the line for an additional three goals. Replacing Pieres in the second chukka, Marcos Di Paola returned to the saddle for King Power, but La Pampa/Chapaleufu's Juan Gris Zavaleta sent four penalty conversions through the posts as the two teams entered the break tied 5-all. Entering the second half with a charge, Cibao La Pampa/Chapaleufu's Alejandro Muzzio kept the pressure on King Power to hit three goals in open play, as Zavaleta converted another two penalty goals on three attempted shots. Deadlocked at ten goals each at the end of the fifth, a four-goal sixth chukka with efforts from Weisz, Srivaddhanaprabha and Harper, helped King Power overcome the loss of Pieres early in the match to seal the 14-12 win.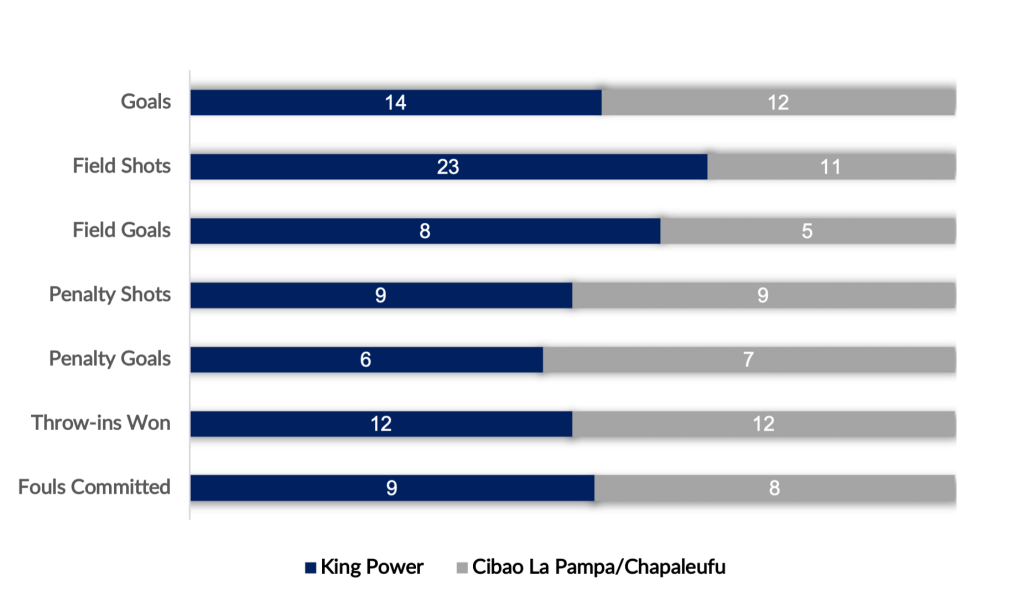 The anticipated Prince of Wales Trophy final between Great Oaks LL and Twelve Oaks will take place May 14 at RCBPC.
https://players.brightcove.net/6243585777001/default_default/index.html?videoId=6306004759112