The final game of the bracket play in the C.V. Whitney Cup® featured La Indiana and SD Farms battling for the top position in Bracket II. Needing overtime to determine a winner, La Indiana's Lucas Criado Jr. scored the game-winning goal for the 12-11 victory on Field 4 at the International Polo Club Palm Beach.
Tied six different times in the game, La Indiana and SD Farms matched each other stride-for-stride throughout the competitive game that was decided by the smallest of margins. Shooting opportunities needed to be earned and each team took advantage of their chances at goal as SD Farms shot 70%, while La Indiana also finished an accurate 54% from the field. Producing three additional shots at goal proved to be the difference for La Indiana, who was led by the seven-goal performance from Criado Jr. His overtime goal moved him into third in scoring behind two 10-goalers and secured the 12-11 victory for La Indiana to remain undefeated entering elimination play.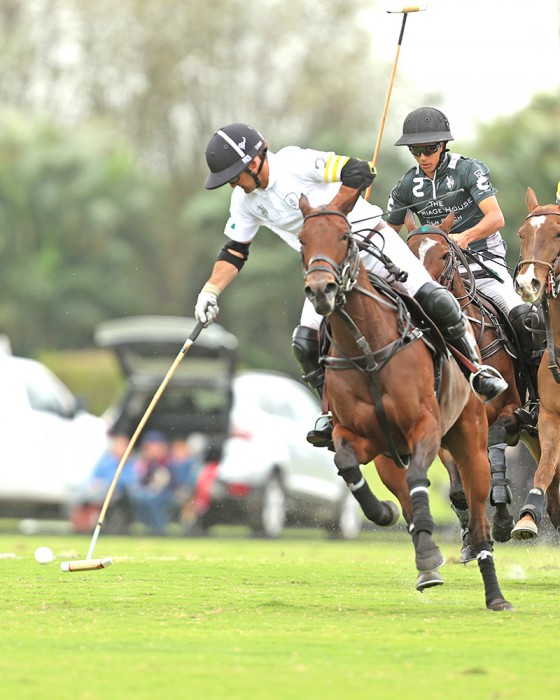 La Indiana's one goal advantage on handicap was quickly erased when SD Farm's Sayyu Dantata, making his first appearance of the season, received a pass from David Stirling to open the scoring and tie the game at 1-all. Adding a goal of his own, Stirling had a significant impact on the opening chukker but La Indiana pulled even on Criado's lone shot attempt. Showcasing contributions from all four players, SD Farms inched ahead in the first half after receiving two goals from Peco Polledo and another two tallies from Stirling, courtesy of two assists from young Lucas Escobar. Facing an organized SD Farms team that was rotating effectively on both offense and defense, La Indiana entered halftime trailing 6-5.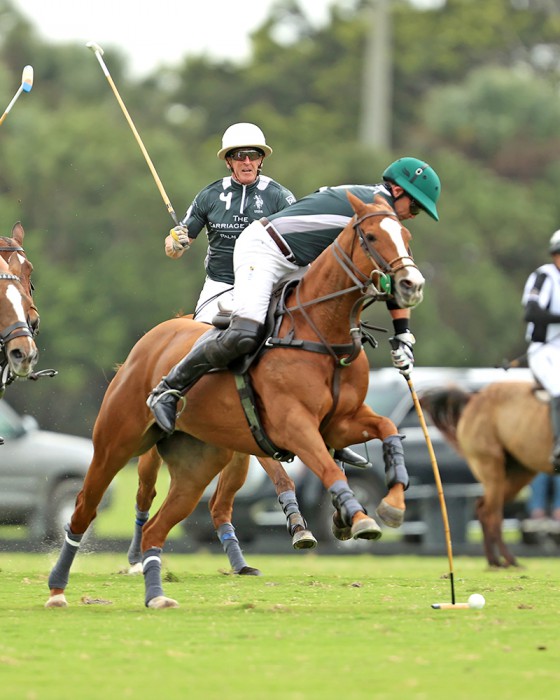 Continuing to exchange goals, a foul-ridden fourth chukker placed an importance on penalty shooting with Criado Jr. converting both opportunities and SD Farms answering with a Penalty 2 from Escobar. La Indiana's defensive effort allowed them to finally pull even by the end of the fifth chukker, holding SD Farms scoreless while Criado Jr. added another field goal to leave the closely contested match tied at 8-8. A clutch Penalty 4 conversion for Polledo along with a field goal for Stirling opened the scoring in the tense sixth chukker and gave SD Farms the narrow edge but with time running out, Stewart Armstrong was on the receiving end of a pass from Jeff Hall to tie the game at 10-all and force overtime. On the first play of the extra chukker, Criado Jr. completed the run for his seventh goal and claimed the 11-10 overtime victory for La Indiana.

Play resumes on Thursday with the play-off between Coca-Cola and Cessna to determine the final spot in the C.V. Whitney Cup® quarterfinals.