Cutting his term as Governor-at-Large short to honor former Great Plains Circuit Governor David Ragland's retirement request, Mike Carney has taken on the recently realigned Great Plains Circuit during an important transitional period. Growing up only 10 miles away from Fairfield Polo Club in his hometown of Wichita, Kansas, Carney and his father could not help but be drawn into the exhilarating world of polo just outside their doorstep. Working and learning from American legends of the sport, the 6-goal pro raised the USPA Gold Cup® (1981) and USPA America Cup® (1981, 1979) and traveled the world playing polo in South Africa, Germany, England, Brunei, Argentina, Costa Rica and Mexico.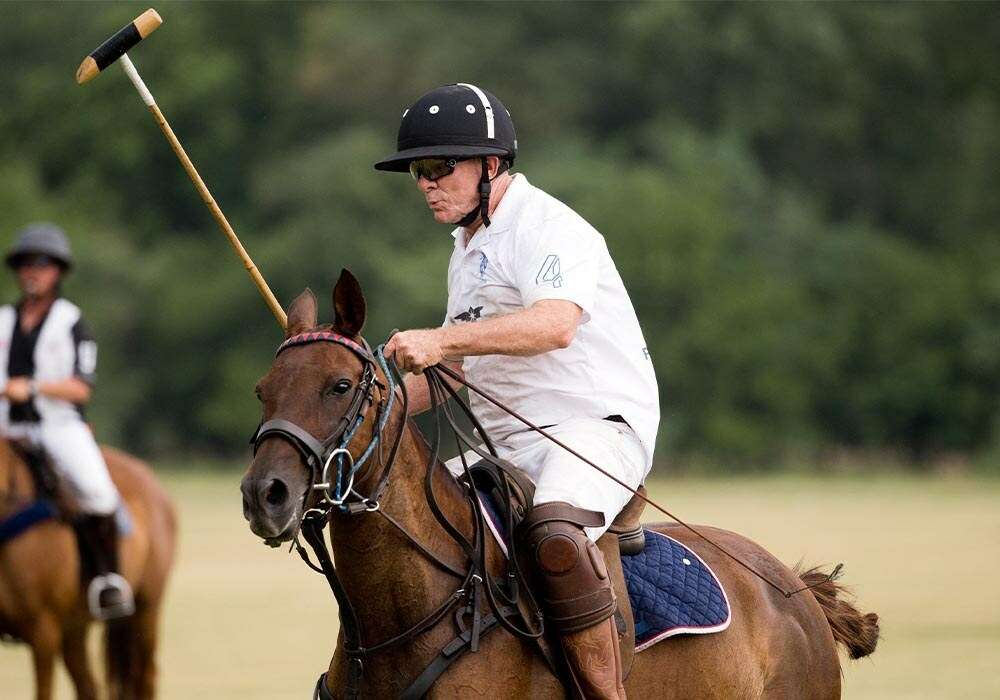 Mike Carney at Fairfield Polo Club in Haysville, Kansas. ©Charles Cummins
Passionate about start-up companies and energized by the same entrepreneurial spirit as his father, Carney studied business at St. Mary's University in San Antonio, Texas, which he has since used to help manage the family business. Focusing his time between the barn, office and his children, Carney is elated to have horses this winter in Florida for the first time in 14 years. Experienced and actively engaged in several USPA committees and leadership positions within the Association, Carney recognizes the value of fresh perspective and innovative ideas. Hoping to tap into the strengths of the upcoming generations, Carney is ready to partner with young men and women of the Great Plains Circuit and entrust them with the opportunity to revolutionize their region.
What is your equestrian background and how did you become involved in polo?
"In 1970/1971, my father Dan Carney bought some property out east of Wichita, Kansas, and we owned two horses and a Shetland pony. The property happened to be very close to the Fairfield Polo Club [Haysville, Kansas] and my father became friends with Bob Moore who played polo and was a car dealer in Wichita at the time. Polo manager Billy Wayman [Tommy Wayman's father] needed a place to stay so my father said, 'I'll put a trailer out on the farm and he can keep an eye on our three horses.'
When I was 14-years-old, Bob Moore invited me to come out and spend a week riding and stick-and-balling and that's how my dad and I got started in polo. My dad bought two horses from Bob, Suntan for $1,000 and Pyramid for $1,500. After watching me play my first few games my dad wanted to try, so I would ride Pyramid for two chukkers and he rode Suntan.
While attending St. Mary's University I drove to Bill Barry's farm every day after class in the fall and worked on his green horses, just for the opportunity to ride and play. Then I would bring six to eight horses down in January and played San Antonio's season in the winter.
Once I graduated from college I got a job with John Oxley in Boca Raton, Florida, and I played in Wellington and Boca Raton in the 1980s and 1990s. I was 5-goals in 1990 and my father and I ended up playing in the Sunshine League in the 22-goal. Years later I played in Sarasota from 2001 to 2008. I told Jack Shelton, who was Chairman of the USPA at the time, that if he would cover my expenses to Sarasota I would play. For eight years I would leave Tuesday night from Wichita, play Wednesday and Friday in Florida and fly home."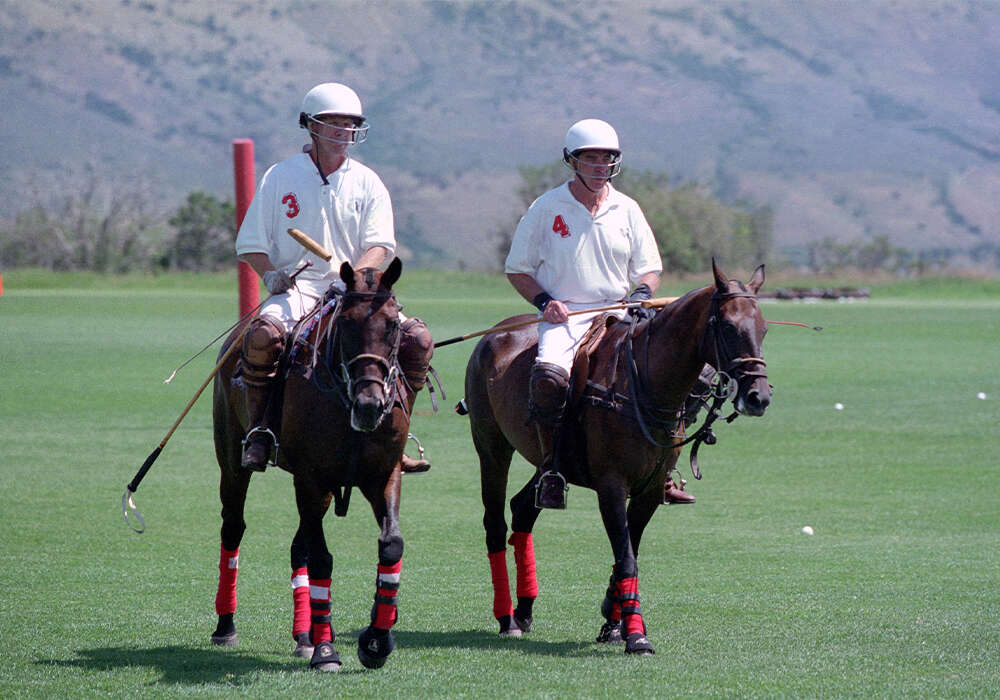 Mike Carney (left) with his father Dan Carney. ©David Lominska
"At 3 goals, Red Armour showed me how far I had to go and toughened me up for the higher level. I had a lot of help from many famous players and trainers and that is why I want to give back where I can." – Mike Carney
What is one of your favorite polo memories?
"I rode green horses for the Barry's in San Antonio, Texas, just for the opportunity to play them. Harold Barry was a former 9-goaler and his son Joe Barry was a 9-goaler at the time and we were getting ready to play the U.S. Open Polo Championship® in Chicago. Harold had lent me a horse named Buttons for the tournament and I was very grateful and happy. We were in San Antonio when Joe Barry rides up to me and his dad and says, 'dad I think I'd like to take Buttons to the U.S. Open Polo Championship®.' But Harold said, 'it's too late, I've already given him to Mike!' We ended up beating Joe in the 1978 U.S. Open Semifinals and Buttons was my first or second-best horse. Harold could have easily said, 'Mike, I'm sorry, but my son wants this horse' but the fact that he stuck by his word just meant the world to me."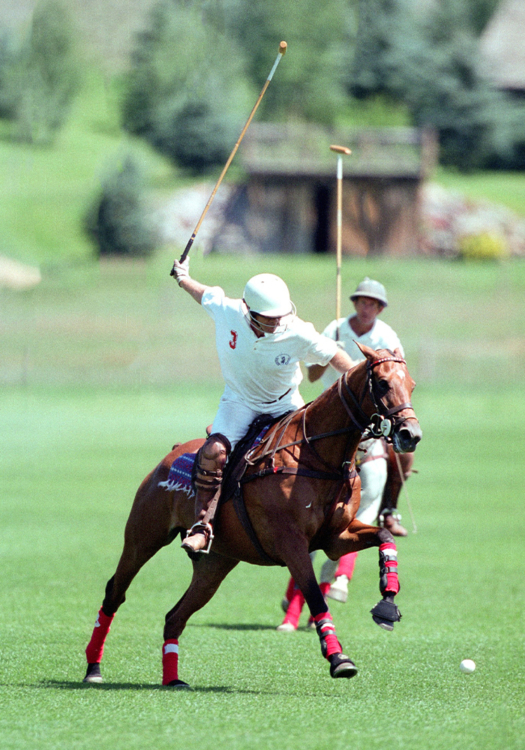 Carney competing in 1998 at Rose Spur Polo Club (now defunct) in Aspen, Colorado. ©David Lominska
What is the biggest goal you hope to accomplish for the Great Plains Circuit?
"Recently the Great Plains Circuit merged with the former Rocky Mountain Circuit so my goal is to create as much travel between the clubs as possible. It's going to be a challenge, it's about eight-and-a-half hours from Denver, Colorado, to Wichita, Kansas, and even farther from Oklahoma City, Oklahoma. We have really good fields in Wichita, and I think we'll try to do the best we can and spread out the tournaments.
I also think that we need to increase membership within our clubs. Through a Polo Development Initiative grant, we just refurbished our arena although we have never been an arena club before. I see so much value in the arena as far as starting new people because the arena's a lot safer to learn in and the horses are easier to control."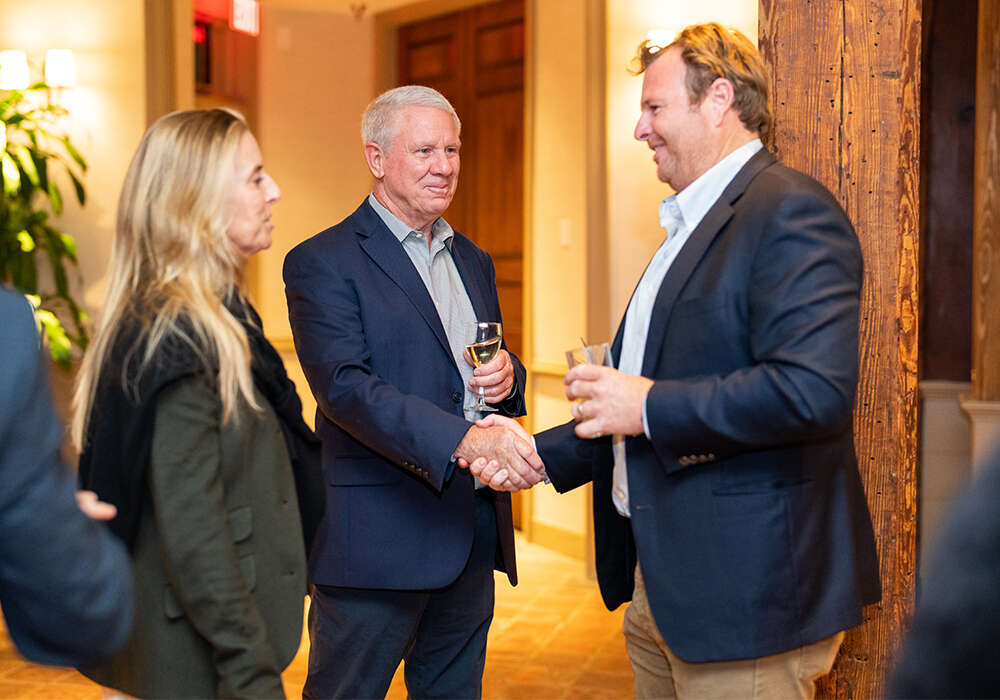 Carney attending the 2021 USPA Fall Committee, Board of Governors and Annual Member Meeting with Florida Circuit Governor Stephen Orthwein Jr and Governor-at-Large Cecelia Cochran. ©Rob Garland
How did you learn to train and breed polo ponies?
"Billy Wayman always had young trainers like James 'Roper' Morrow and Nick Rennekamp so I began there and when I went to San Antonio I rode for Bill Barry, Freddie Gutierrez, and later, Harold Barry. Also, Houston Polo Club manager [at the time] Charlie Flanders found some great prospects for me, two in particular, and from then on I always carried one or two green horses along with my made horses.
I didn't really start breeding until I moved back to Wichita in 1989. I decided to breed because I knew and liked the mares that had played with us and I had three stud colts that I bred between two and six years old. I wanted to play them as geldings because they would be too much work to handle as studs and I had already gotten several babies out of them. I've also had luck with repurposed Thoroughbreds and that added some fresh blood for breeding polo ponies."
"When I was growing up I watched how Billy Wayman handled polo players and I hung around club manager Charlie Flanders in Houston. Through those experiences I learned the give-and-take of polo; you have to stand your ground sometimes and others you have to give" – Mike Carney
Why did you decide to bring your horses to Florida this winter?
"I made a deal with Joey Casey to bring five horses to Palm City Polo Club LLC in Boynton Beach, Florida, this winter and I'm commuting back-and-forth. The last time I had horses in Florida was the winter of 2008 in Sarasota, Florida. I kept coming down to Florida and watching games from the sidelines. I said to myself 'I've got to bring horses down here so I can have something to do.' It's so good for these six and seven-year-old horses to get out of Kansas and go to a club where there's so much going on, they grow up so fast in Florida."
What do you think people would be surprised to learn about you?
"My father co-founded Pizza Hut with his brother Frank. Back when we started playing polo it was oilmen and lawyers who were playing polo in Wichita, but by the mid to late 70s to mid 80s, it was Pizza Hut franchisees. We had four polo players that were Pizza Hut franchisees, one of them being Jack Shelton who was the former USPA Chairman. That really boosted polo for the next three decades."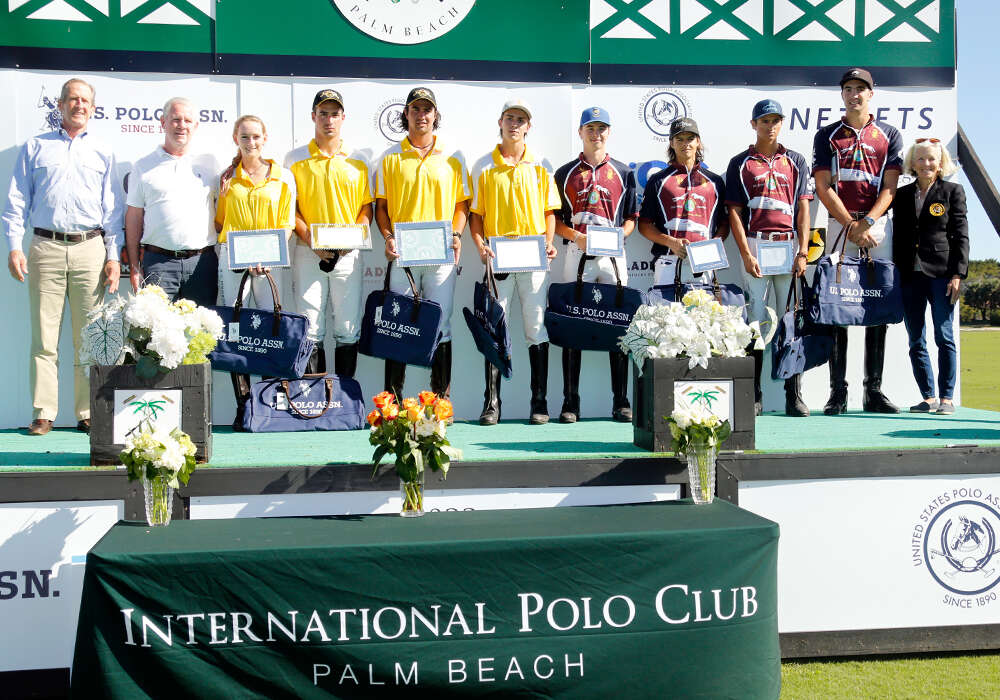 Mike Carney (second from left) pictured with USPA Chairman Stewart Armstrong, USPA Governor-at-Large Chrys Beal and competitors in the 2022 U.S. Open Junior Test Match at International Polo Club in Wellington, Florida. ©David Lominska
How do you approach the role of Circuit Governor?
"I've already done this as Governor, but I'm going to delegate a lot of duties to the younger people and watch what they do. I've told Karson Bizzell and Ray Anne Magill that I want them to run the arena at Fairfield Polo Club and I put them on the handicap committees and let them pick two or three people. I want to delegate out to the people I trust and let them run with it a little bit and have fun.
I think change is good. I've told some of the young people who I played with this summer to come up with some ideas. I've been around the game of polo a long time, and maybe they can come up with an original idea that I haven't even thought of."
If you have any questions or ideas for the Great Plains Circuit Mike Carney can be reached at mike@ecarn.com.