Continuing action in the Justerini & Brooks Prince of Wales Trophy hosted by Royal County of Berkshire Polo Club, Sunday's match featured a close contest between Park Place and Vikings. Neck-and-neck throughout the match, Viking's ability to only convert twice from the field proved detrimental, as a six-goal effort from Facundo Pieres pushed Park Place to the 11-9 victory.
Kicking off the scoring, Park Place's Andrey Borodin and Pieres set an early tone with back-to-back goals from the field. Despite attempting only one shot in open play in the open stages of the match, Vikings' Juan Martin Zubia kept the contest tied 2-all on consecutive conversions from the line. Trading goals once more, Park Place's Francisco Elizalde and Pieres struck from the field, while six fouls committed from Park Place in the first half of play allowed Vikings' Zubia to score his third goal of the match from the line. Finally finding success in the field, Diego Cavanagh found the posts for Vikings as the two teams remained deadlocked 5-5 at the end of the half.

Park Place's foul troubles continued in the second half of play, with Zubia continuing to take advantage at the line, driving three more successful conversions through the posts. Despite committing thirteen total fouls, Park Place's strong defensive efforts held Vikings to just one shot in open play, as offensive contributions from Pieres and Santos Merlos gave Park Place an 8-6 advantage entering the final chukka of play. Trailing by two, Cavanagh hit Vikings second field goal, however, the offensive power of Pieres was on full display as he scored his sixth goal of the contest to seal the victory for Park Place 11-9.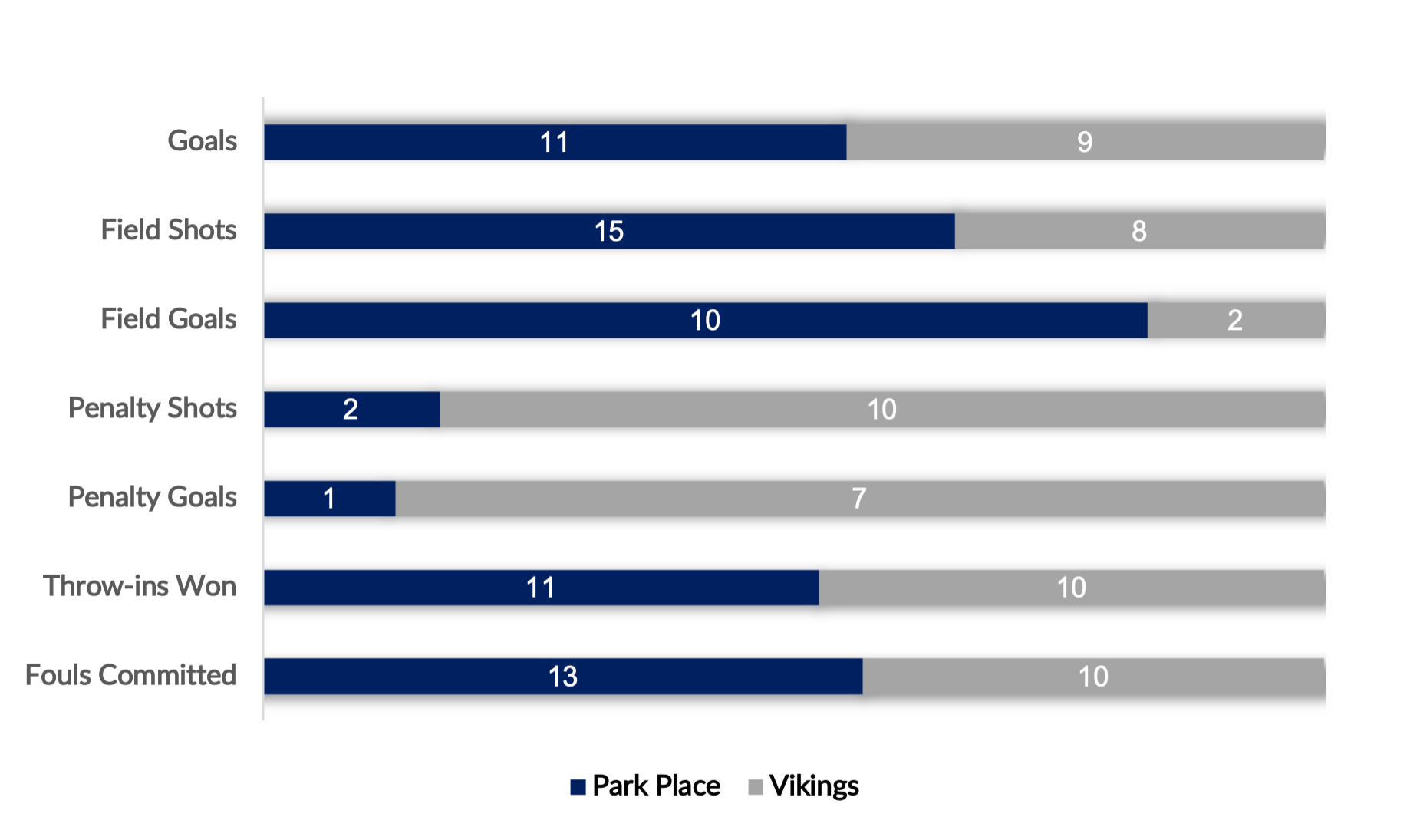 The Prince of Wales Trophy resumes May 9, in a sole matchup between Dubai and Park Place Vaara.