Beginning the tenth day of bracket play in the U.S. Open Polo Championship®, Polo Training Foundation and current USPA Gold Cup® titleholders Pilot met in the first matchup of the day at La Indiana. Showcasing their mid-season championship form, Pilot's unified team play was exemplary from the field where captain Facundo Pieres led the charge with seven goals in open play to seal Pilot's 11-6 win. Capping off the competition at Isla Carroll East, both Dutta Corp/Show+ and Sol de Agosto were searching for their first victories of the tournament. Taking control of play in the third chukker, a six-goal effort from 10-goaler Juan Martin Nero lifted Sol de Agosto to the 11-9 victory.
Pilot vs. Polo Training Foundation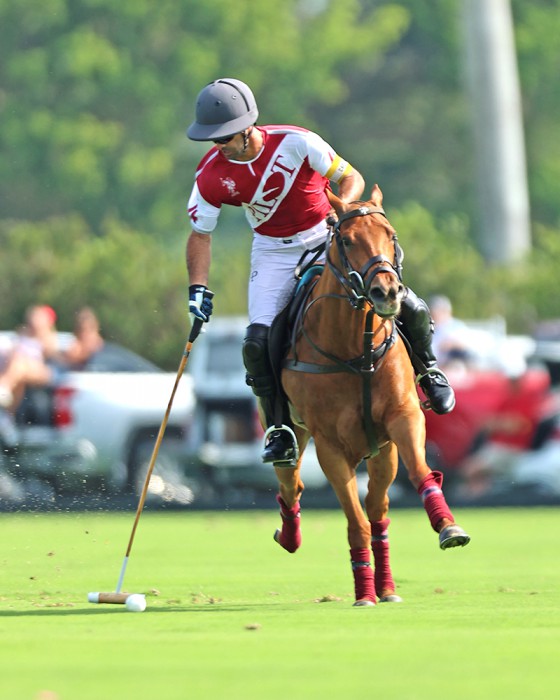 With just nineteen seconds remaining on a penalty from Nic Roldan against Sol de Agosto in their previous matchup, Polo Training Foundation were forced to open against Pilot without their 8-goaler. Striking with their one-man advantage, Pieres immediately wound between Polo Training Foundations' shorthanded defence to score his first of nine goals on the day. Despite a quick response from Roldan after exiting the penalty box, Pieres' kept the pressure on Polo Training Foundation to kick-start a run of five unanswered goals, including a brilliant breakaway to grab a commanding 6-1 lead. Unable to work through the seemingly impenetrable Pilot defense, Roldan finally found success from the field by shooting from distance over the heads of his opponents for the goal. Following up with another quick goal from Jesse Bray prior to the half, Polo Training Foundation managed to keep Pilot off the scoreboard in the third, cutting their deficit in half to trail 6-3 at the break.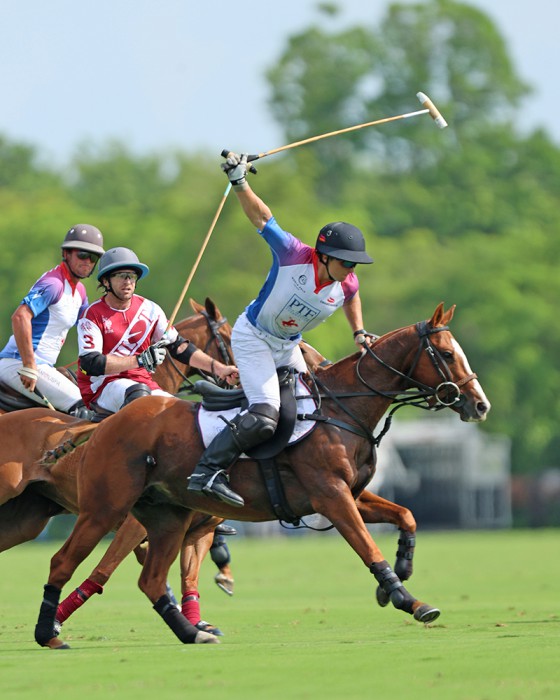 Despite Roldan initiating the scoring for Polo Training Foundation in the second half of play, the fourth chukker was dominated by Pilot's ability to circulate the ball and find their man. Scoring his second goal of the match, Mackenzie Weisz ignited another three goal Pilot blitz, with Pieres displaying his phenomenal ability to drive past multiple defenders to the goal. Committing only ten fouls between the two teams, and only two penalty goals coming from the mallet of Pieres, play was almost solely determined in the field. Struggling with their ability to create space against a swarming Pilot team, Carlitos Gracida finally eluded traffic to guide Polo Training Foundation's final goal through the posts to score his team's first goal since the end of the fourth chukker. Ultimately Polo Training Foundation's comeback attempt was no match for the chemistry and firepower of Pilot, as they took the match 11-6 to remain undefeated in bracket play.

Sol de Agosto vs. Dutta Corp/Show+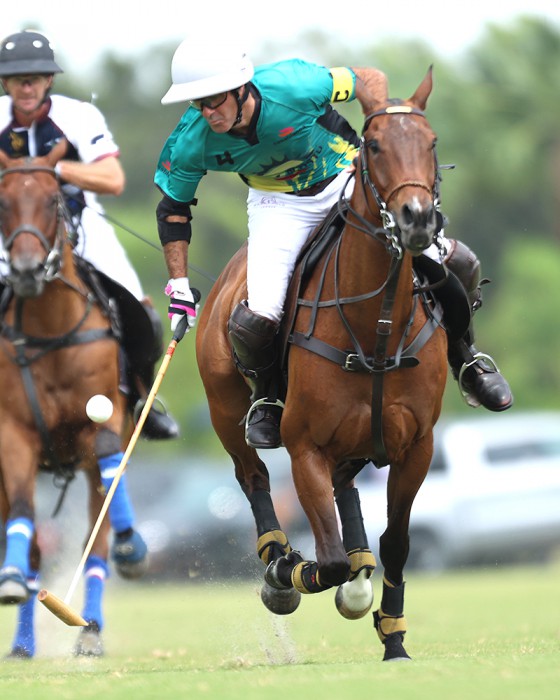 Assembling on Isla Carroll East for the final matchup of the doubleheader, Timmy Dutta broke free at the onset of play, giving Dutta Corp/Show+ a quick 1-0 lead. Each positioned to take their first win in the qualifying round of the U.S. Open, the two contested teams traded goals in the second chukker between Sol de Agosto's leading scorer Nero and the combined efforts of Dutta Corp/Show+'s Ignacio "Inaki" Laprida and Tomas Garcia del Rio. Following a Penalty 3 from Garcia del Rio to double up Sol de Agosto 4-2 on the scoreboard, a burst from Nero in open play resulted in back-to-back goals for Sol de Agosto to tie the match 4-all at the half.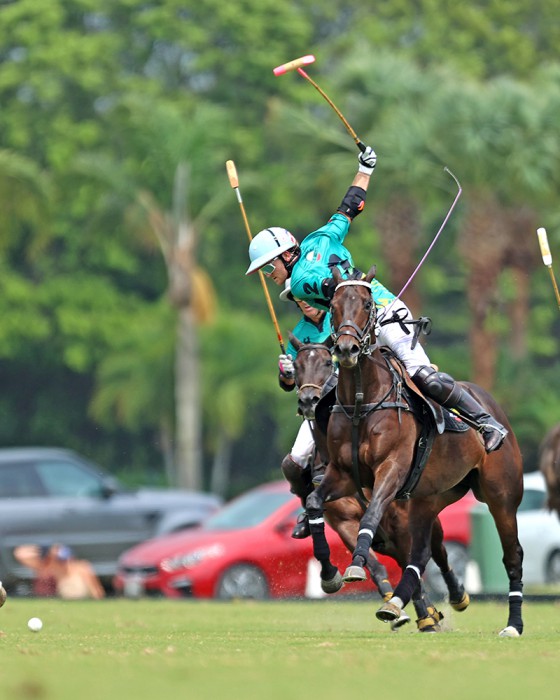 As heavy rain began to douse the fields at IPC, Nero utilized Sol de Agosto's late third chukker motivation to initiate a stunning seven goal run for Sol de Agosto. Following two brief rain delays, teammates Grant Ganzi, Victorino "Torito" Ruiz Jorba and Paco de Narvaez joined Nero in the offensive action for Sol de Agosto, as their dominant play and ability to draw two consecutive Penalty 1 goals allowed them to take a 10-4 lead. Despite battling both a unified Sol de Agosto and challenging weather conditions, Dutta Corp/Show+ remained determined to pull their team back into contention. Finally halting the push from Sol de Agosto, Laprida hit back-to-back goals in the field, while Garcia del Rio converted his second penalty goal of the day. Despite Laprida ending his day with six goals, including a drawn Penalty 1 of his own at the end of the regulation, Dutta Corp/Show+ were unable to answer Sol de Agosto's second half seven goal performance. Ending the match with each teammate on the scoreboard, Sol de Agosto discovered their rhythm at a crucial time in the tournament, sealing their first victory 11-9.

The U.S. Open Polo Championship® will resume April 8, featuring tripleheader action between Audi and Tamera at 10:00am ET, Grand Champions Polo Club taking on Scone at 2:00pm ET, and G-String Polo Ponies facing Park Place at 4:30pm ET.