Prince Harry might be far across the pond, but he's still a Brit — just look at him galloping with a stick in hand as he tries to whack a ball … all the way over here in sunny California!
The Duke of Sussex got his polo on Friday during a match at the Santa Barbara Polo and Racquets Club, where we're told he played on a team called Los Padres (the green jerseys, it seems) alongside a pal of his … and apparently this happened last minute.
In any case, Hare clearly needed to stretch it out before getting on the horse to ride — and he did exactly that … with some mid-level squats, and extra effort to work out his glutes.Backgrid
Of course … his wife, Meghan Markle, was also there to watch her prince do his thing — and once Harry was on the field … it appears he saw some serious action. The dude's been playing a long time, BTW, dating back to his youth … so the sport comes naturally.
This has gotta make him feel right at home … which is nice, since he's sorta keeping London at arm's length at the moment — this following his brief visit recently to see meemaw.Play video content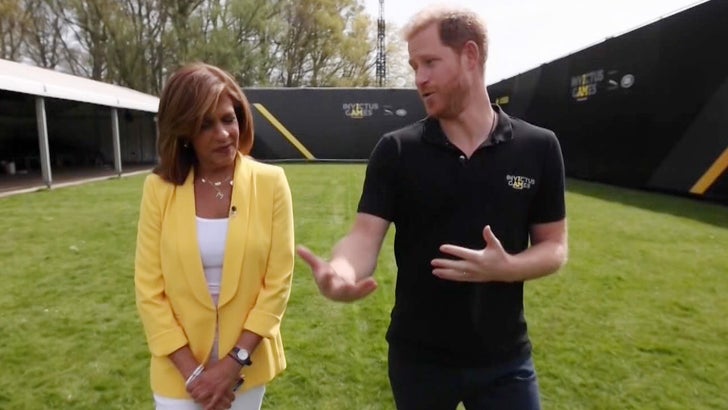 https://imasdk.googleapis.com/js/core/bridge3.512.0_en.html#goog_1272938341
He told Hoda Kotb not too long ago that he misses his family … but dodged the follow-upwhen his brother and father were specifically brought up — alluding to the ongoing rift.
Well, at least he's got polo … and that killer calisthenics routine. Stay limber, PH!