The second edition of the Talacrest Prince of Wales's Championship Cup started today with Monterosso and Green Gates (rec 1 goal on handicap) launching this 22-goal tournament on the Castle Ground at Flemish Farm. Monterosso's Guillermo Terrera traded field goals with Green Gates' Cesar Manuel Crespo in the opening chukka. Continuing to match each other in the second, two shots on goal from Green Gates resulted in success for Facundo Fernandez Llorente in open play, while an aggressive attacking effort from Monterosso to place six shots on goal saw just one from Juan Martin Nero reach the goal line. With Green Gates carrying a one goal lead into the last chukka of the opening half, Monterosso capitalised on three Green Gates fouls, converting two penalty goals, while Nero added a field goal to push Monterosso into the lead 5-3 at the break.

Opening the second half, Noor Khadra's Green Gates, making their debut in this tournament, applied the early pressure as Crespo hit his first penalty conversion of the match from the 40-yard line, followed by a field goal from Francisco Elizalde. Fouls continued to place Monterosso on the penalty line with American Mackenzie Weisz scoring a penalty of his own to keep Monterosso ahead by one. A crucial fifth chukka for Monterosso allowed them to pull away, in large part due to a strong defensive effort that limited Green Gates to just one goal from Elizalde. Excelling from the field, Terrera and Nero added a goal each to give Monterosso a crucial two-goal advantage going into the sixth chukka, where Alessandro Bazzoni came to life. Scoring an impressive three goals on four shots, Bazzoni pushed Monterosso further ahead to outshoot Green Gates in the latter stages of the contest and claim an 11-7 victory.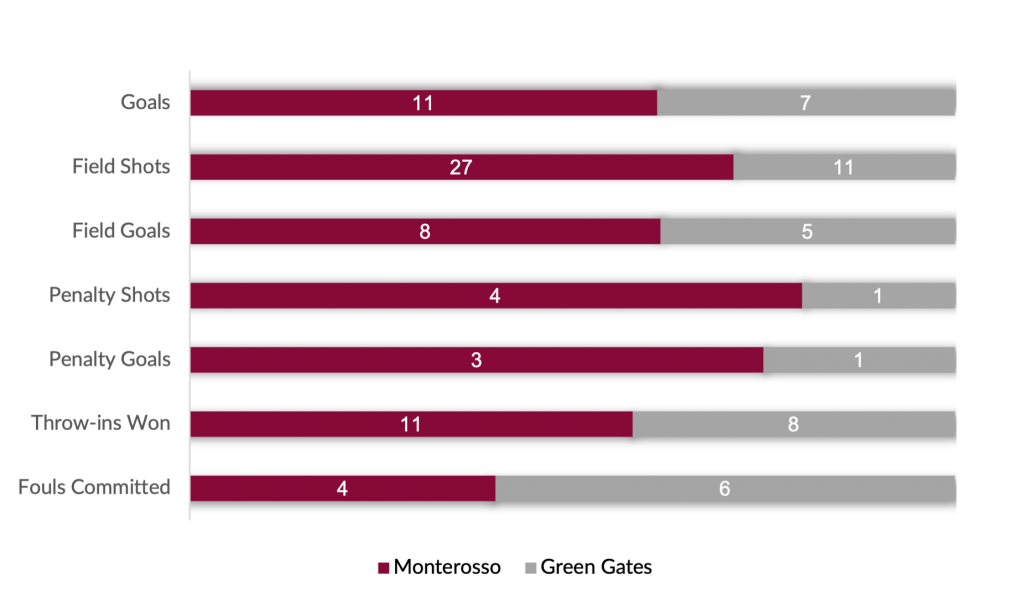 In the second match of Wednesday's opening doubleheader, Siri Evjemo-Nysveen's Vikings faced-off against Billingbear Polo Team (rec 1 goal on handicap). Establishing a dominant start from the outset of the match, a run of five unanswered goals for Vikings featured contributions from Juan Martin Zubia and Diego Cavanagh, including a penalty conversion from each 8-goaler to give their team a commanding 5-1 lead. The newly created Billingbear Polo Team searched for chemistry in the early moments of the match with Marcos Di Paola finally finding the goal. This success was met with a swift response from the Vikings' Cavanagh who registered his third goal of the first half to send Vikings into the break with a comfortable 6-2 lead.

In need of a strong start to the second half, Billingbear Polo Team ran into a determined Vikings squad that built off their first half momentum to extend the lead further. Assembling another unanswered chukka, this time with two off the mallet of Zubia and one from Isidro Strada, Vikings held a commanding seven-goal advantage with just two chukkas remaining. Struggling to establish an effective attack, Bautista Garcia scored Billingbear Polo Team's second goal from the field but constant pressure from their opponents left them with just one chukka remaining to attempt a monumental comeback. Outshooting Vikings for the first time in the contest, Billingbear answered with their strongest chukka of the match, as three goals from Terence Lent, Garcia and Di Paola steadily chipped into the Billingbear deficit. With time working against them, Billingbear Polo Team conceded a final field goal to Zubia, highlighting Vikings' dominance in this game and ensuring Siri's team won 11-5.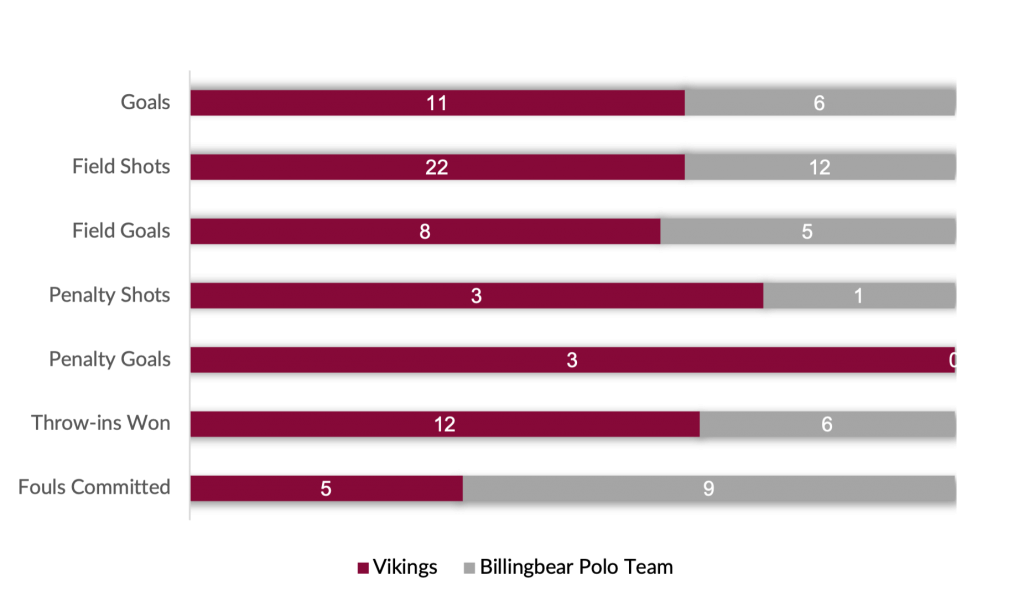 Next fixture: Saturday 30 July
3pm: BP Polo vs Park Place
Photo Credit ©Images of Polo