BP Polo and Park Place to Face-off for Talacrest Prince of Wales's Championship Cup
The semi-finals of the 2022 Talacrest Prince of Wales's Championship Cup delivered two fast-paced games at Guards Polo Club. The first match featured the only undefeated team in the tournament, Monterosso, against BP Polo. Receiving two goals on handicap at the start of the game, BP Polo maintained that advantage in a defensive opening chukka with Joevy Beh matching Mackenzie Weisz's penalty conversion to hold a 3-1 lead. Scoring one penalty goal in every chukka of the first half, Monterosso slowly worked their way back to level pegging after a second conversion from Weisz complimented the first field goal of the match by Juan Martin Nero. Monterosso took their first lead in the third chukka, producing a three-goal unanswered run that was highlighted by two goals from Weisz and a shot from Alessandro Bazzoni which found the posts to end the half and push Monterosso ahead 6-4.

Facing a two-goal difference, BP Polo came out on the attack after the half-time break, with Genaro Ringa finding Joevy Beh for a quick goal. Bazzoni struck again for Monterosso, but BP Polo continued to apply pressure, leading to a Penalty 2 that was knocked in by Ringa and leaving BP Polo trailing by just one. This hard-fought match saw the two teams battle into the final two chukkas, with the penalty line playing a significant factor in the fifth. Converting two Penalty 2s each, Ringa and Weisz led their respective teams, but it was Joevy Beh's fourth goal of the contest that made the difference, pulling BP Polo even, 9-all, entering the final chukka. A throw-in directly in front of Monterosso's goal saw BP Polo fighting through traffic only to get fouled just steps from the goal line. This led to a Penalty 2 for Garvy Beh. On the ensuing throw-in, Monterosso tried to tie the score, but an impressive steal from Rufino Bensadon gave him possession and he ran the length of the field to deliver a thrilling goal and an 11-9 lead in favour of BP Polo. An astounding nearside neckshot goal from Weisz brought Monterosso back within one, but time ran out for them as BP Polo held off this late charge and ensuring BP Polo won the game 11-10 and the all-important ticket through to Sunday's final. Interestingly BP Polo have won all their matches so far in this tournament on an 11-10 scoreline!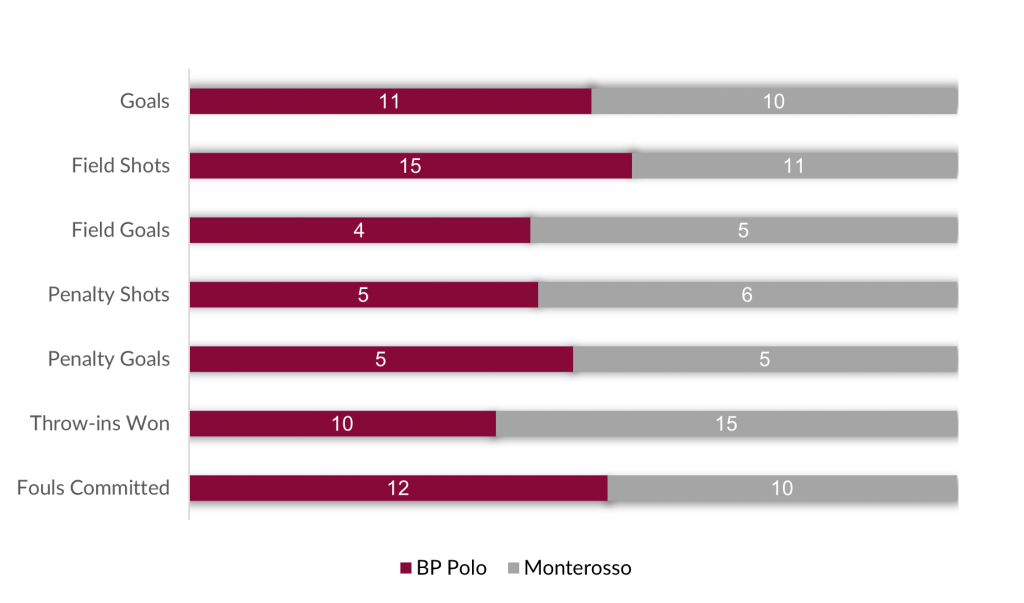 A rematch of their last group game, Park Place and Vikings met again to decide the second finalist and, just like their first meeting, the two teams were close into the final chukka. Isidro Strada opened the scoring on a Penalty 3 conversion, but tournament-scoring leader Hilario Ulloa quickly responded with consecutive goals to put Park Place ahead by one. After a Penalty 1 was awarded to Diego Cavanagh, these two strong teams were back to even at 2-all. Scoring four of their first five goals from the penalty line, Vikings edged ahead due to the accuracy of Strada, who added two more penalty goals and scored on his only shot from the field to produce a three-goal chukka. Contributing on all six first half goals for Park Place, Ulloa continued to be a defining factor in the match to keep Park Place within one, trailing 7-6 at half-time.

The proficient attack of Park Place was on full display exiting the break with Ulloa leading the charge, along with Juan Britos, who contributed a goal and an assist to drive Park Place into the lead. This team effort defensively limited Vikings to just a single tally in the fourth chukka but Park Place's lead was short-lived as Vikings fought back to tie the score after a field goal from Juan Martin Zubia and Strada's fifth penalty goal. Cavanagh quickly struck for Vikings to give them the lead once more, but a run from Ulloa, which was left in front of goal, was flicked through by Sam Wisbey to tie this tense game once again. With the game now on the line, Santos Merlos broke to goal and received a Penalty 1. This delivered the game-winning goal for Park Place, sending them into Sunday's final and giving the team the chance to defend their title.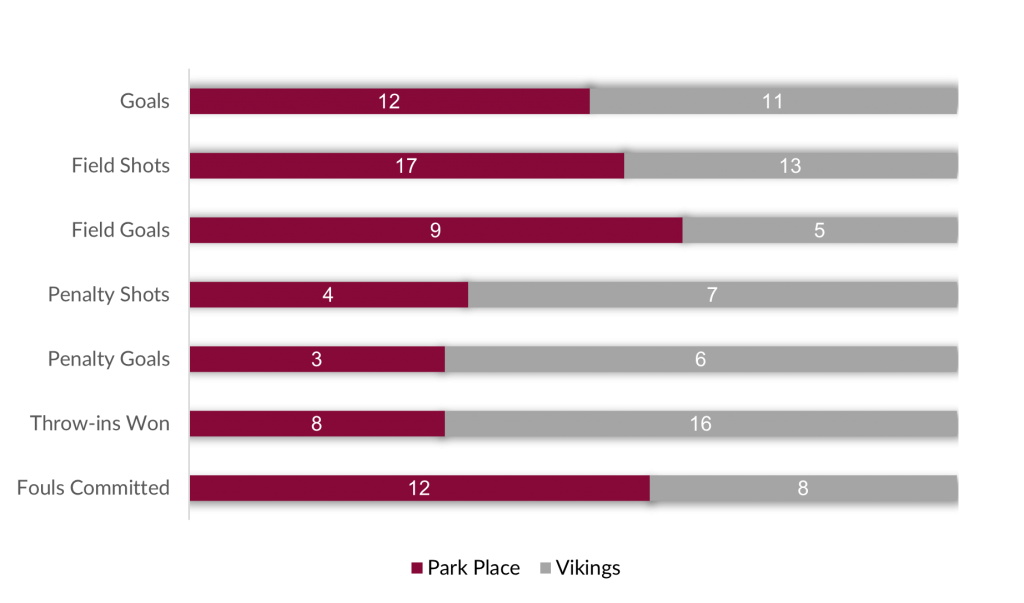 Sunday's Fixtures
11:00 am – Monterosso vs Vikings (Sub-Final)
3:30 pm – BP Polo vs Park Place (Final)
Photo Credit ©Images of Polo