Scone Polo Remain Undefeated and Great Oaks LL Claim Third Victory in Cartier Queen's Cup
Concluding match play in the Cartier Queen's Cup at Guards Polo Club in Windsor, Berkshire, Wednesday's action kicked-off with an undefeated Scone Polo searching for their fourth consecutive victory of the tournament against a 1-2 Vikings team. In a close matchup to open the game, the two teams remained deadlocked 5-5 at the half but an impressive offensive effort from Poroto and Adolfo Cambiaso pushed Scone Polo back into the winner's circle 9-8. Capping off the doubleheader on The Princes' Ground, a combined eight-goal contribution from Dillon Bacon and Cruz Heguy gave Great Oaks the offensive edge to stave off 10-goaler Facundo Pieres and Park Place 13-7.
Assembling on the Castle Ground, Rosendo Torreguitar initiated a strong first half effort from Scone Polo, receiving a pass from Adolfo Cambiaso and hitting a neckshot through the goal just fifteen seconds into play. Vikings mounted a response due to the exceptional play of Siri Evjemo-Nysveen, who converted both her shots in the first and second chukkas. Turning to young Poroto Cambiaso, Scone Polo's young talent scored two penalty goals while adding a third goal off a pass from father Adolfo to put his team ahead by one. A back-and-forth first half concluded with the teams tied at 5-all as Vikings continued to use Evjemo-Nysveen at the front of the game, as she added her third goal on perfect shooting to highlight Vikings' attack entering the break.

The father-son Cambiaso duo took over in the fourth chukka, combining for three goals while holding Vikings scoreless to instantly change the dynamic of the match and put Scone Polo firmly ahead with two chukkas remaining. Striking again, Adolfo found Poroto for a fourth consecutive goal as time began running out for Vikings to generate a comeback. Increasing the pressure in the final minutes, Mark Tomlinson found the goal on two different occasions to help Vikings pull back within one with just under four minutes still left on the clock. Withstanding a final run from Evjemo-Nysveen, Scone Polo held on for the 9-8 victory to join Dubai Polo Team as the only two teams carrying a perfect 4-0 record.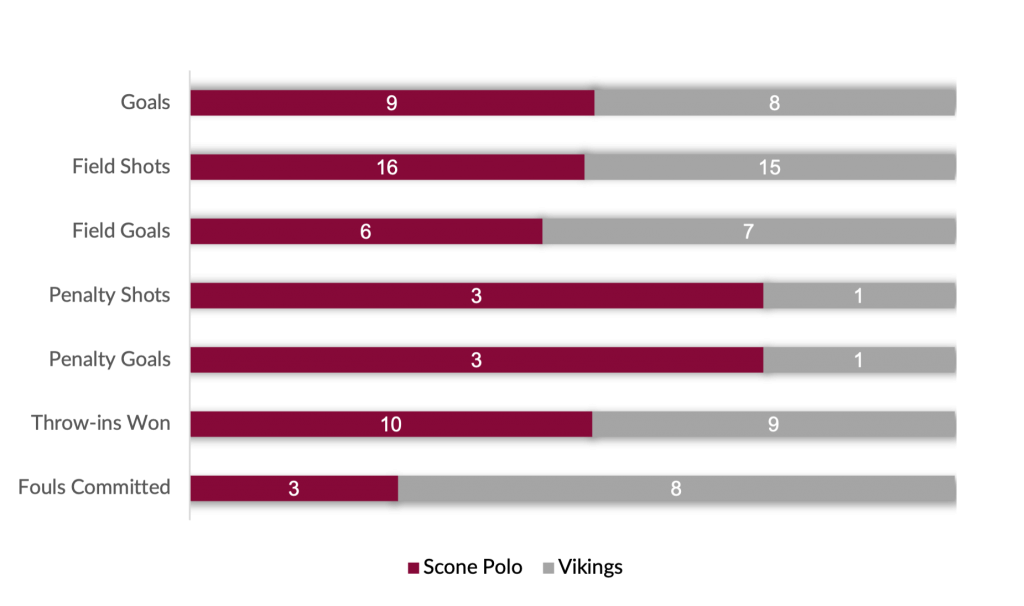 Reconvening on The Princes' Ground for the last of thirty league matches, Great Oaks LL and Park Place met in a contest with everything on the line. Holding 2-1 records, the victor would immediately enter the quarterfinals, while the loser would join the evening's penalty shootout to advance. A fast, open match featured two attacking teams going shot-for-shot in the early stages. Pieres and Fran Elizalde added one goal each for Park Place, while Great Oaks LL's duo of Heguy and Bacon answered with goals of their own for a 2-2 score. Great Oaks LL's Juan Martin Nero broke the stalemate in the second chukka with Great Oaks LL yet to miss a shot through two chukkas of play. On the other side, Park Place struggled to convert their scoring opportunities in the first half, shooting just 33% as their deficit grew to two by halftime, with Bacon and Heguy striking once again for a narrow 6-4 halftime advantage.

Attempting to seal their ticket into the quarterfinals, a crucial fourth chukka set the tone for the remainder of the match as Park Place was kept off the scoreboard, while Nero and James Beim combined for two goals in a well-rounded team effort from Great Oaks LL. Limited to just one field goal throughout the entire second half, Park Place entered the sixth chukka trailing by four and despite two penalty conversions for Pieres, they fell short in challenging a Great Oaks LL team that shot an accurate 65% on 17 shots to claim this important 13-7 victory and secure their place in the weekend's quarterfinals.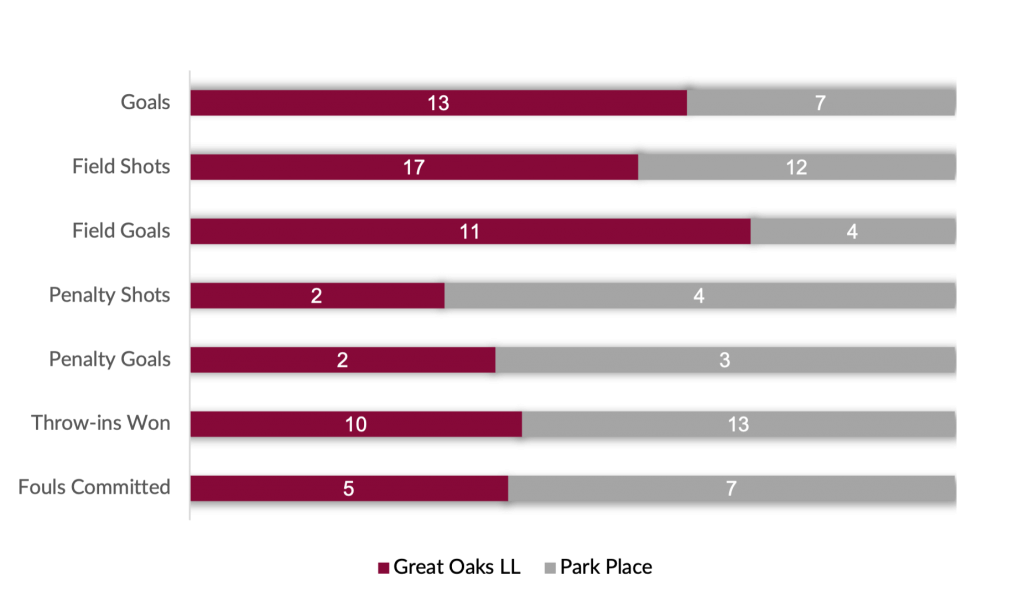 A shootout was contested shortly after the final game between Park Place, La Magdeleine and Monterosso with two places up for grabs in the quarterfinals. Showcasing exceptional accuracy, Park Place's Facundo Pieres and La Magdeleine's Pablo Mac Donough advanced, while Monterosso was eliminated from the competition.
Quarterfinals in the Cartier Queen's Cup begins June 4, with Dubai Polo Team against Park Place followed by Great Oaks LL versus La Magdeleine, where the winner of the second match will receive the Platinum Jubilee Trophy, created specifically by Guards Polo Club to honour HM The Queen's 70 years on the throne.
Photo Credit ©Images of Polo