Park Place and Great Oaks LL Advance to the Semifinals of the Cartier Queen's Cup
Kicking-off quarterfinal action in the Cartier Queen's Cup at Guards Polo Club in Windsor, Berkshire, an undefeated Dubai Polo Team took on a 2-2 Park Place led by 10-goaler Facundo Pieres' accuracy in a thrilling shootout to earn their spot in the quarterfinals. Assembling at Les Lions, the high-scoring affair a thirteen-goal performance from Camilo Castagnola fell just short of pushing Dubai Polo Team into the semifinals, as a high-powered offensive attack from Park Place and Pieres sealed the 16-15 victory. Reconvening on the Prince's Ground for the second matchup of the doubleheader Great Oaks LL faced off against reining Queen's Cup champions UAE Polo Team. Both entering the quarterfinals carrying a 3-1 record, the ability for Great Oaks LL and Cruz Heguy to take advantage of UAE Polo Team's foul troubles led to Great Oaks LL's impressive 12-10 win.
Establishing itself as a high-scoring affair, Dubai Polo Team and Park Place traded goals to open the first chukka of play, with contributions from Park Place's Francisco Elizalde and Pieres to be matched by Dubai Polo Team's Castagnola on back-to-back drives from the field. Holding Dubai Polo Team to just one goal off the stick of Guillermo Terrera, Park Place's high-octane, attacking play seized control of the second chukka to score five unanswered goals, including three from Pieres to secure an early four goal advantage. Despite a brief refuge from Park Place's scoring onslaught from Castagnola at the penalty line, Park Place continued to apply pressure, with Andrey Borodin getting in on the action as another run of three goals gave Park Place a firm 10-5 lead at halftime.


Regrouping in time for the fourth chukka, Dubai Polo Team emerged out of the break with a spectacular fourth chukka from Castagnola, who produced a five-goal individual run, taking advantage of Park Place's foul troubles to score three of his five goals from the penalty line. Tied for the first time since the first chukka at 10-all, Castagnola continued his dominant play from the line with two more conversions, only to be matched once again by Elizalde and Pieres. With both teams continuing to score at an electric pace, a Dubai Polo Team foul sent Pieres to the 40-yard line with a chance to win the game. Incredibly, sailing wide with just twenty-seconds left in the match, a broken knock-in from Dubai Polo Team was jumped on by Park Place and Pieres was given a second opportunity to win the match. Taking full advantage of his second chance, Pieres tapped through the penalty to confirm a 16-15 victory for Park Place to book their ticket into the semifinals.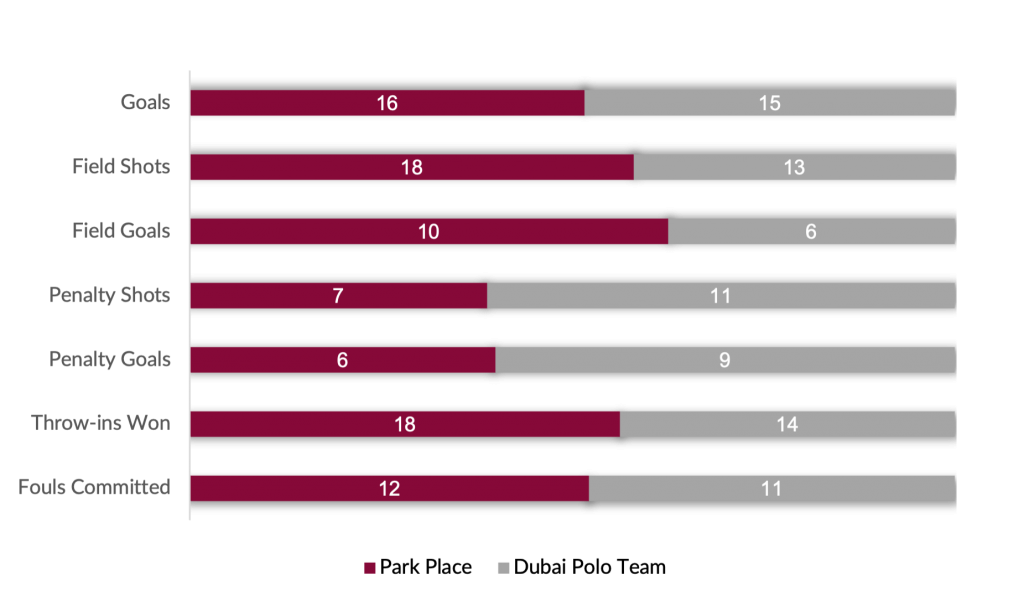 Turning to the Princes' Ground for the second quarterfinal of the day, Great Oaks LL faced the reigning Queen's Cup champions UAE Polo Team. Early goals from UAE Polo Team's Tomas Beresford were equalled by a team effort from Great Oaks LL's Cruz Heguy from the line and James Beim in the field. Continuing to exchange goals, neither team could build a significant lead as Beresford's four goals accounted for all of UAE Polo Team's attacks on goal in the first half. However, it was a final conversion from Heguy on the 30-yard line that kept Great Oaks LL ahead 5-4 entering the break.

The back-and-forth contest carried into the second half, as UAE Polo Team struck first, with Beresford delivering a strong attacking style of play, followed by teammate Bartolome Castagnola Jnr finding his first goal of the match to bring the game even at 7-all. Castagnola stuck once more for UAE Polo Team in the fifth, but three fouls committed in the chukka allowed Heguy to convert twice more from the line and turn the momentum back in Great Oaks LL's favour. Conceding seven penalty goals to Great Oaks LL on thirteen fouls proved to be detrimental to UAE Polo Team's title defence. Unable to score in the final chukka, UAE Polo Team conceded three more goals to Heguy as he finished with a game-high nine goals to secure the 12-10 victory and ensure a new champion will be crowned in the Cartier Queen's Cup Final on Sunday, June 12.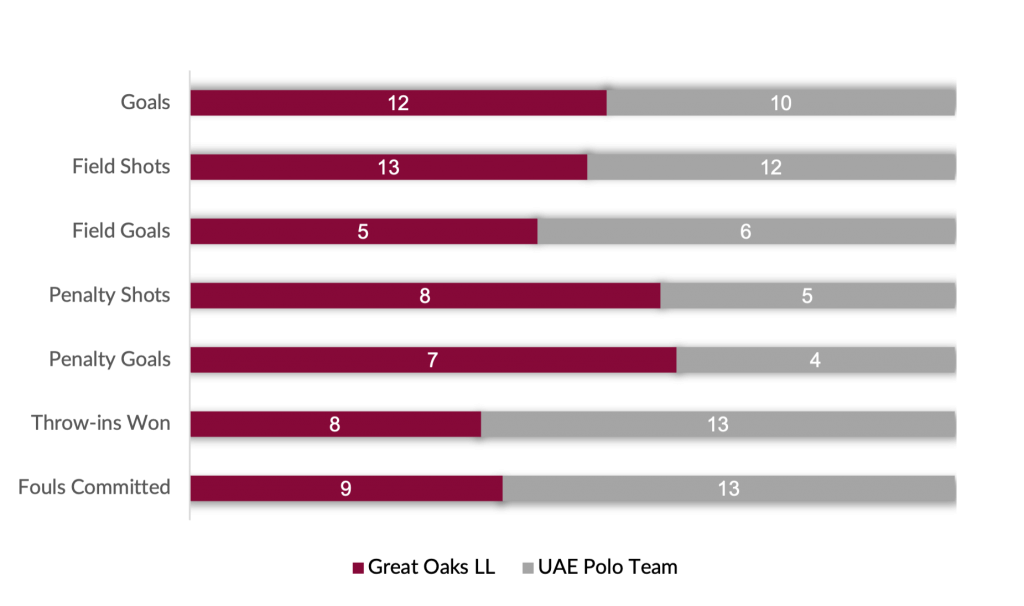 Great Oaks LL's Juan Martin Nero stepped forward to receive the Platinum Jubilee Trophy, especially created by Guards Polo Club to honour HM The Queen's Platinum Jubilee which was being celebrated across the country this weekend.
Quarterfinal play concludes June 5, with Scone Polo facing La Magdeleine at Zacara, followed by King Power verses Park Place Vaara at The Duke's Ground.
Photo Credit ©Images of Polo