Great Oaks LL and Park Place Vaara to Meet in the Queen's Cup Final
Following seventeen days of stiff competition and close results, the final four faced-off in the semifinals of the Cartier Queen's Cup at Guards Polo Club in Windsor, Berkshire. Starting Wednesday's semifinals on The Duke's Ground, Park Place's foul troubles led to an opportunity for Cruz Heguy to convert six goals from the penalty line while defensive efforts from Great Oaks LL held down the high-powered offensive of Park Place for the 9-5 win. Concluding semifinal play on The Queen's Ground, a back-and-forth contest between La Magdeleine and Park Place Vaara a nine-goal performance from Hilario Ulloa and Josh Hyde in the field ultimately overcame six penalty conversions from La Magdeleine's Pablo Mac Donough to book their spot in the finals 10-9.
The opening match on The Duke's Ground featured Park Place, led by the firepower of 10-goaler Facundo Pieres, versus Great Oaks LL, who were looking to recapture the title they held just two years earlier. A consistent source of attacking play from the penalty line throughout the tournament, Great Oaks LL's Heguy, who was later named Cartier Most Valuable Player, struck first from the 40-yard line, followed by a second penalty off the mallet of Juan Martin Nero to take advantage of Park Place's early foul troubles and seize a two-goal lead. Blanking Park Place in a second consecutive chukka, Heguy, and Nero each found the goal once more to increase their lead to four. Missing two penalty attempts in the first half of play, eight shots on goal from the field for Park Place finally led to their first goal of the match from Pieres. However, the first half story was the dominant defensive effort from Great Oaks LL, whose tournament-best defence held the strong Park Place attack to just one goal and take a 4-1 lead into halftime.

Finally finding an attacking rhythm in the later stages of the fourth chukka, Pieres and Francisco Elizalde combined for three-goals in open play, but further foul trouble prevented Park Place from pulling even on the scoreboard. Two penalty conversions from Heguy, along with a drive from James Beim from the field extended Great Oaks LL's lead 7-5. Providing a final defensive stand in the sixth chukka, Great Oaks LL successfully kept Park Place off the scoreboard for the third time in the contest. Adding an additional two goals, Heguy finished his day with six goals, including three from the penalty line to confirm Great Oaks LL's 9-5 victory, receive the Hubert Perrodo Trophy from Laurent Feniou of Cartier UK and Carrie Perrodo and send Dillon Bacon's team back to the final. Nero's OSA, whom he had played in the second and sixth chukkas, was named the Cartier Best Playing Pony.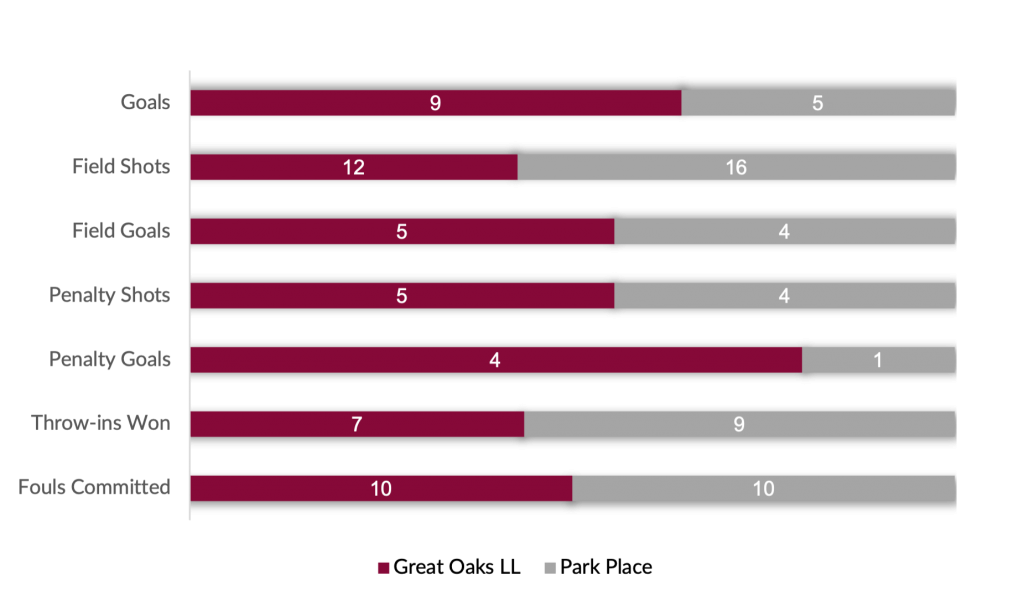 Moving to the historic Queen's Ground, the second team of the Park Place organisation sought their place final against a La Magdeleine team that has been led by tournament stand-out Mac Donough. The most proficient team in open play, Park Place Vaara quickly asserted their fast style of play in the opening chukka with Ulloa scoring two goals, while La Magdeleine were held scoreless over the opening seven minutes of play. However, Mac Donough responded with two goals of his own. Evident that a close back-and-forth game was going to decide this match, Ulloa added two more field goals to restore his team's two-goal advantage. These players continued to lead their respective teams into the end of the half, with Ulloa contributing on all five first half goals with an assist to Hyde, while La Magdeleine inched within one goal after Mac Donough's third tally and a field goal from Min Podesta, who was later named the Most Valuable Player of the match.

A combined team effort out of the half-time break saw Ulloa, Hyde and Juan Britos score a goal each during a strong fourth chukka to extend their lead to three. Active in the number 1 position, Hyde broke through once more to provide some breathing room and give Park Place Vaara a 10-6 advantage with time beginning to run out for La Magdeleine. However, Park Place Vaara found themselves in foul trouble in the final minutes, conceding two penalty goals to Mac Donough. Running nearly the length of the field, Mac Donough's third goal of the chukka suddenly brought La Magdeleine within one with two minutes left on the clock. Thwarting multiple attempts from La Magdeleine to run downfield, Park Place Vaara held off this late comeback to receive the Kerry Packer Trophy from Laurent Feniou and Ben Barham, Kerry Packer's grandson, and claim their spot in Sunday's final against Great Oaks LL. Ulloa received the Cartier Best Playing Pony prize for Lavinia Ambar, whom he had played in the first and fifth chukkas.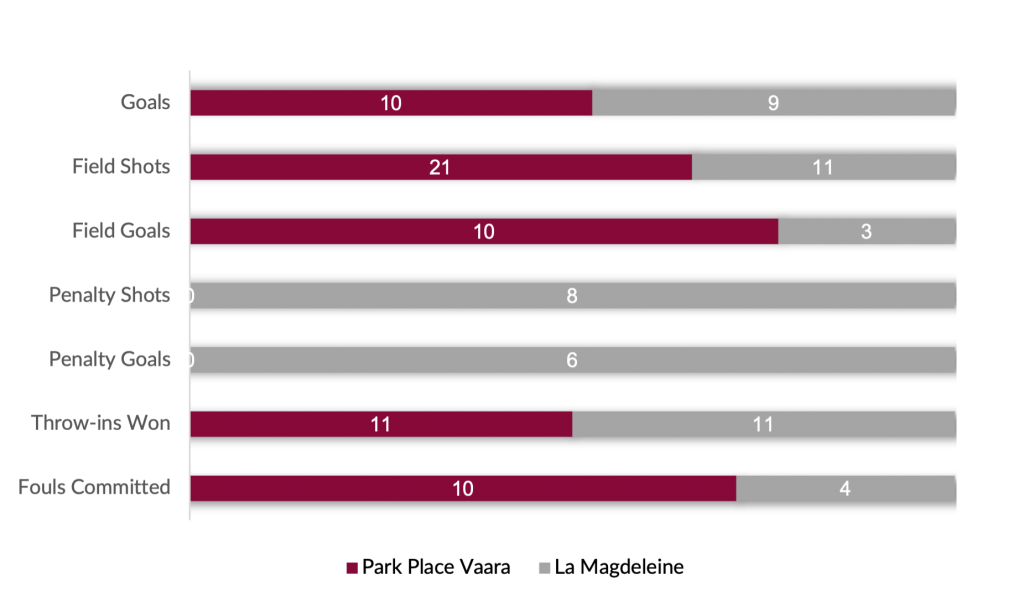 The final of the Queen's Cup between Great Oaks LL and Park Place Vaara will take place Sunday, June 12.
Photo Credit ©Images of Polo