Story courtesy of International Polo Club Palm Beach.
The 2019 GAUNTLET OF POLO® champions and only team to accomplish the feat, Pilot returns to the International Polo Club Palm Beach (IPC) (Wellington, Florida) in 2022 with their sights set on returning to the winner's stage and reclaiming their place atop the 22-goal competition. For the first time, 10-goaler Facundo Pieres will not have brother and fellow 10-goaler Gonzalito Pieres by his side, who will be making his debut with Grand Champions Polo Club in the U.S. Open Polo Championship®. However, their line-up featuring new additions Mackenzie Weisz and Matias Torres Zavaleta was fine-tuned long before coming to Wellington this season.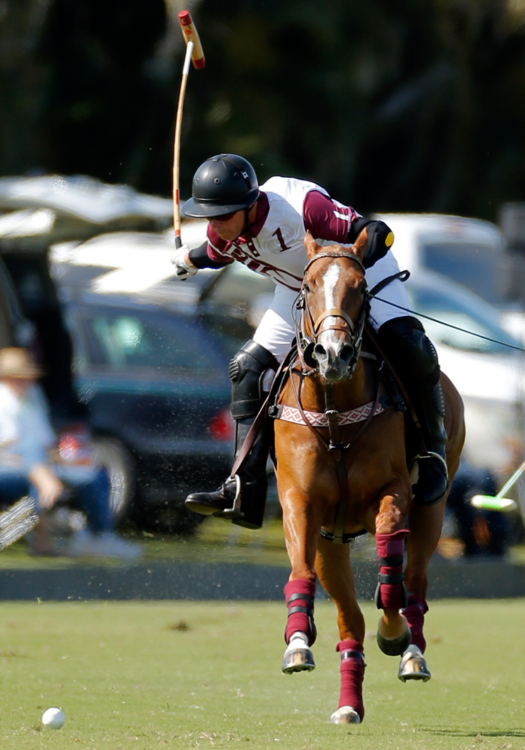 Team owner Curtis Pilot leads Pilot as a constant presence blocking defenders and creating space on the field.
Playing under the Ellerstina Pilot name last winter in Argentina, the trio of Pieres, Zavaleta and Weisz competed in the Jockey Club Open together, beginning the process that has led to the 2022 C.V. Whitney Cup®. Playing among the best players in the world, the experience is invaluable, especially for Zavaleta, who jumped into the saddle for five games with Ellerstina in place of the injured Hilario Ulloa during the Argentine Triple Crown.
Their chemistry leading into the 2022 GAUNTLET OF POLO® was evident in their opening match against Coca-Cola, building a five-goal lead in the first half to claim the 12-10 victory. A consistent presence blocking defenders down field, team owner Curtis Pilot has excelled in his role of helping to mark and block opposing players to provide space for a determined Pilot attack that ranked top three in scoring in 2021.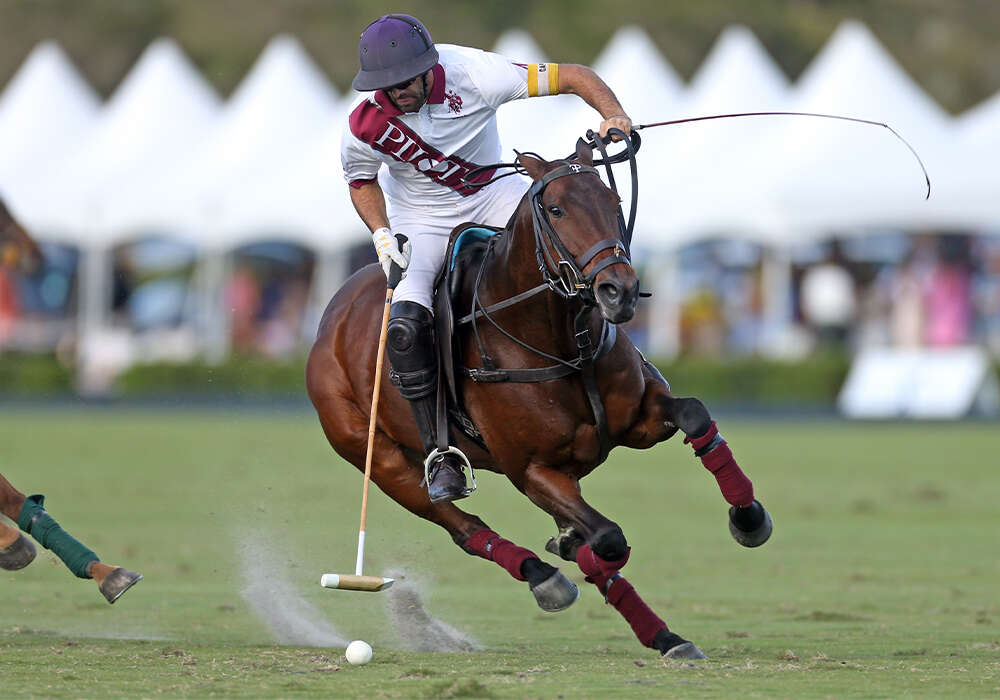 Facundo Pieres spearheads Pilot's offence, frequently finishing in the top three of goals per game in the GAUNTLET OF POLO®.
Spearheading Pilot's offense is Pieres, regarded as one of the best players in the world and finishing in the top three in goals per game every year of the GAUNTLET OF POLO®. Few players have the ability to maintain possession like Pieres does, resulting in a methodical attack that forces defenders into vulnerable positions that ultimately lead to a foul or enough space for Pieres to race to goal.
However, Pieres is just as effective with the pass, ranking fifth last year to provide a dynamic attack that is difficult for opposing teams to stop. In his opening game of 2022, Pieres worked effectively with his teammates as the trio with Weisz and Zavaleta contributed four goals each, providing another element to Pilot's proficient offense.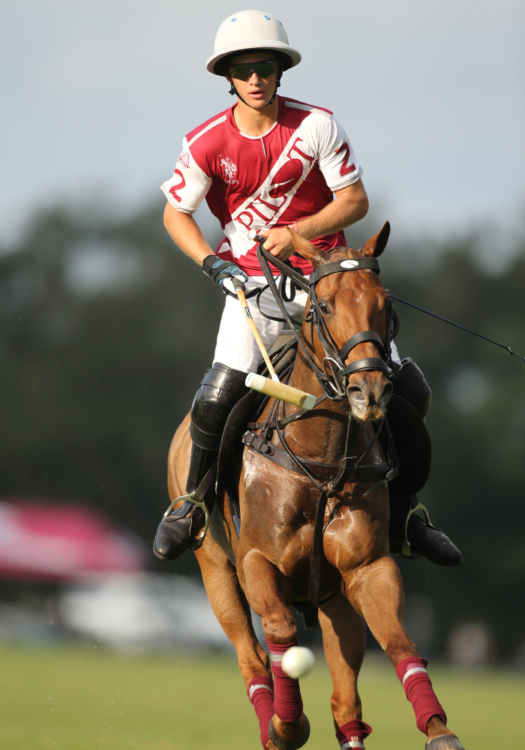 5-goaler Mackenzie Weisz brings his prior experience winning 2020 C.V. Whitney Cup® with Las Monjitas.
Young Mackenzie Weisz has been on the rise in recent years, holding a 3-goal handicap when capturing the 2020 C.V. Whitney Cup® with Las Monjitas to now holding a 5-goal handicap on Pilot. Coming off an impressive 2021 year that saw him compete in high-goal play on the global stage in the UK and Argentina, Weisz further honed his skills with Ellerstina and showcased a well-rounded performance, scoring four goals on seven shots in Pilot's victory. Displaying a strong presence on the ball, Weisz compliments the players around him as he continues to elevate his play and match players above his handicap.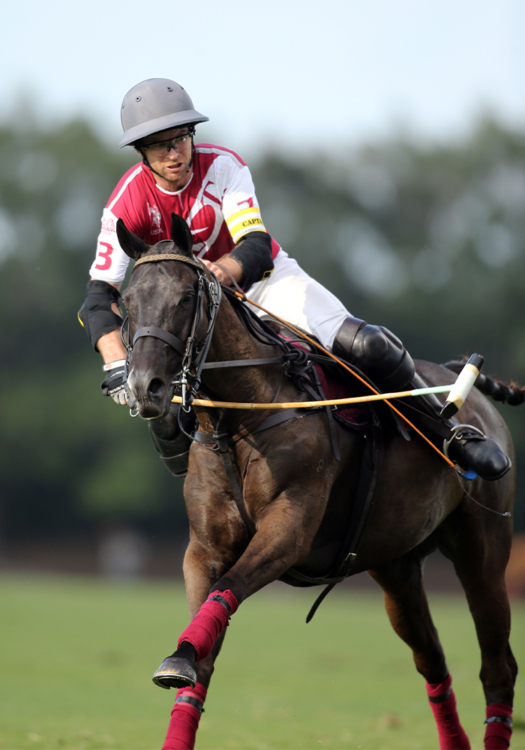 Matias Torres Zavaleta is off to a strong start in the 2022 C.V. Whitney Cup® scoring four goals and leading the team with three assists in their opening match.
A relative newcomer to the GAUNTLET OF POLO® after substituting in two games for Aspen/Dutta Corp last year, Matias Torres Zavaleta displays a competitiveness in the middle of the game that allows him to win the small plays that help his team to victory. Holding a 7-goal handicap, Zavaleta scored three goals in his limited action last year but excelled in his first game of 2022, scoring four goals while also leading Pilot with three assists. Coming off an Argentine season where he gained immense experience with Ellerstina, Zavaleta will be a player to watch, as he is set for a breakout season on Pilot.
All photos courtesy of ©David Lominska.