The eleventh day of play in the British Open Polo Championship for the Cowdray Gold Cup hosted by Cowdray Park Polo Club kicked-off between Scone and Talandracas, with Talandracas earning a spectacular 13-7 comeback victory.
Despite outshooting Scone 14 to 23 in the field, Talandracas' narrowly managed to emerge on top shooting 44% from the field with their skilled opponents right on their heels at 43%. Controlling the time of possession while displaying 75% accuracy at the line, Talandracas converted four penalty goals on three attempts. Leading Scone with five goals, an impressive performance from Poroto Cambiaso was narrowly bested by a six-goal effort off the mallet of Pablo Pieres to secure Talandracas' six-goal win.

Following an opening goal from Scone's Poroto Cambiaso, Talandracas were on the attack with Marcos Araya, Hugues Carmignac and Pieres combining for a three-goal run. Despite Talandracas' early momentum, the youngest Cambiaso was quick to answer and even the score 3-all. Blanking Talandracas for the second chukka in the half, a sole drive from Adolfo Cambiaso vaulted Scone to a slim 4-3 lead at the break.
Regrouping in the tent, Talandracas kick-started their comeback in an explosive five-goal chukka that included contributions from all four Talandracas players including back-to-back goals from Alejandro Muzzio to take an 8-4 edge. Maintaining pressure in the fifth, three off the mallet of Pieres increased Talandracas lead by seven, as Scone's father-son duo finally halted their opponent's dominant run. Struggling to break Talandracas' solid second half defense, Poroto Cambiaso accounted for Scone's lone goal in the final chukka, as two more from Araya sealed Talandracas' impressive 13-7 victory.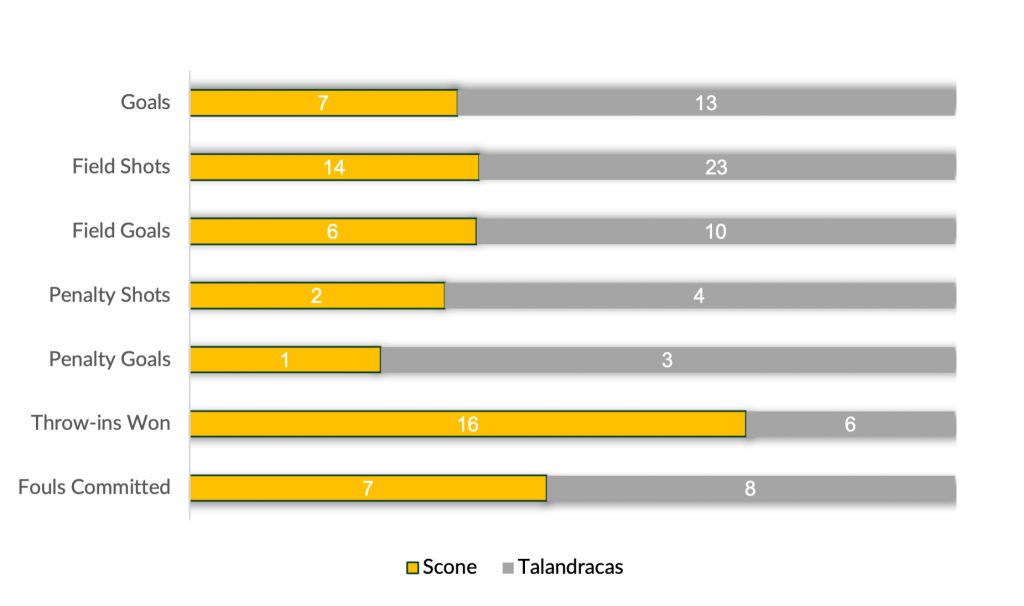 Concluding play, an exhilarating contest between Vikings and Marques de Riscal saw Marques de Riscal breakthrough in the second half to emerge victorious 11-9.
In a closely contested match, both Marques de Riscal and Vikings had their fair share of opportunities. Despite a low shooting percentage of 33% from the field, Marques de Riscal managed to create enough scoring opportunities, converting six goals on seventeen attempts. Their strong defensive play allowed them to launch counterattacks, keeping Vikings largely pinned in their own defensive zone. Combined with a ten-goal contribution from Guillermo Caset, including five from the penalty line, Marques de Riscal ultimately prevailed to capture the two-goal win.

A solitary goal from Vikings' Juan Martin Zubia opened the scoring, but a firm response from Marques de Riscal in the second featured contributions from Chris Mackenzie and Caset to tie the close match 3-all. Rebounding in the third, it was Vikings turn to control the pace of play, as offensive efforts from Zubia and Diego Cavanagh earned their team a 6-4 advantage at the half.
In an impressive display, Marques de Riscal showcased their firepower in the fourth, allowing Caset to initiate a run of four unanswered, including two from the penalty line to flip the score and take an 8-6 lead. Trading field goals in the fifth, back-to-back goals from the duo of Zubia and Cavanagh came up short, as two more from Caset in the sixth combined with their spectacular fourth chukka secured the 11-9 win.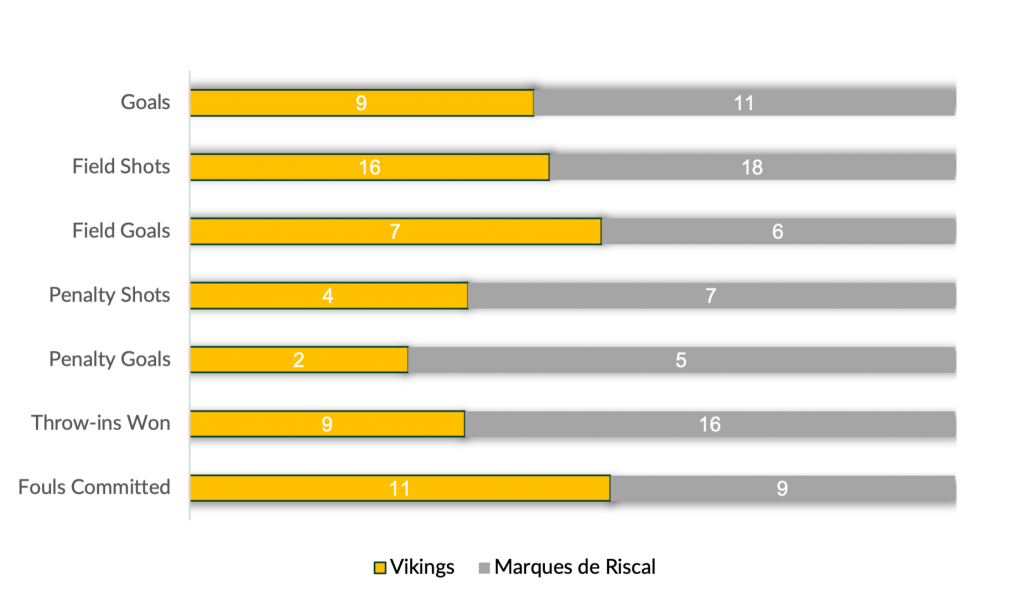 Photo Credit: ©Mark Beaumont