Saturday's lone contest in the British Open Polo Championship for the Cowdray Gold Cup hosted by Cowdray Park Polo Club featured La Magdeleine versus Green Gates, with La Magdeleine emerging triumphant 14-11.
Matching each other in field shots, Green Gates took a narrow edge on accuracy in open play, shooting 41% over La Magdeleine's 39%. Earning their victory from the penalty line, La Magdeleine took full advantage of Green Gates' fouling troubles, converting seven goals on nine attempts. Led by an exceptional twelve goal performance from 9-goaler Pablo Mac Donough, La Magdeleine's ability to control the pace of play combined with a 78% accuracy at the line delivered them the 14-11 win.

Emerging with a charge, La Magdeleine's Mac Donough asserted his offensive firepower from the first throw-in, accounting for three-goals in the first chukka to give his team an early 4-1 advantage. Answering in the second, Cesar Crespo found success at the line for Green Gates, but the onslaught of Mac Donough continued with vigor, adding another four to the scoreboard as La Magdeleine took a commanding 9-2 lead at the break.
In a high-scoring fourth, Green Gates assembled their most successful offensive chukka of the match that included contributions from Francisco Elizalde and Crespo. Trading goals in the fifth, La Magdeleine carried their five-goal lead into the final chukka of regulation. Pushing in the sixth, Isidro Strada kicked-off a three-goal chukka that included Elizalde's seventh goal of the match, but La Magdeleine's ability to strike early and often allowed them to carry their established lead and capture the 14-11 victory.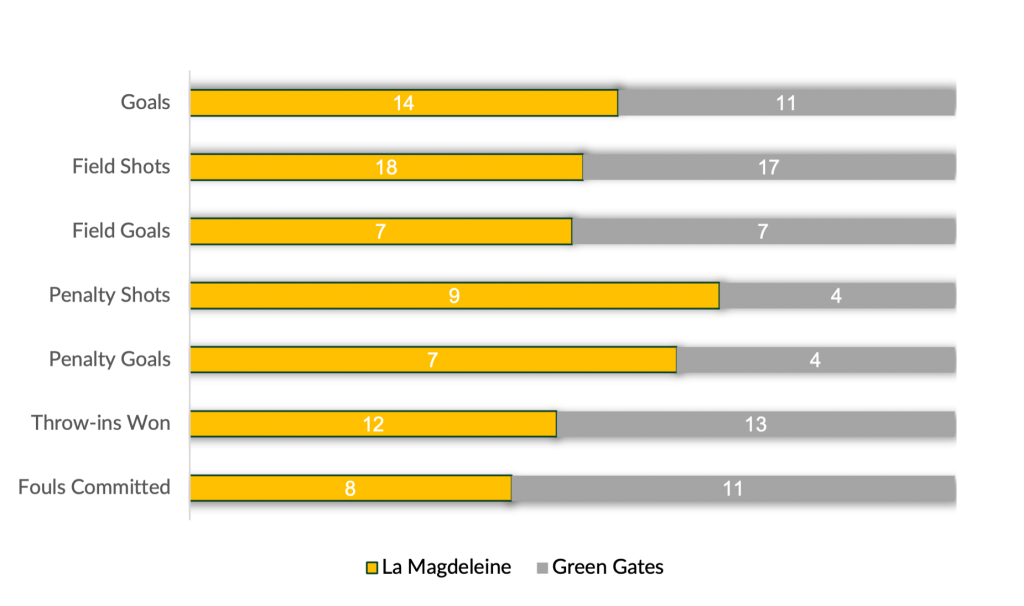 Photo Credit: ©Mark Beaumont